How to Start a Successful Business That'd Make You Proud in 2022
By Grant Polachek
Posted | 4 min read
Few individuals are ready to go on the journey of starting a business and developing wealth from the ground up. That's mostly because starting a business takes a long time and is fraught with stress, hard work, devotion, and skill.
Any founder looking to build a successful firm that will leave a lasting impression in the market must invest time in laying a solid foundation to provide their startup with a competitive edge. And in this article, we'll go over three critical foundations you should lay when launching a business.
Three Things You Need to do When Kicking Off Your Business
1. Make Efforts to Showcase Your Originality and Creative Ability
It is essential that you recognize that just banking on an existing idea without introducing any improvement is not a valid strategy to establish a successful business. Instead, try to follow the same path as successful firms like Amazon, Netflix, and BeyondMeat by designing new products or enhancing existing ones.
Doing this will assist you in improving your authority and reputation in your industry while also giving your firm the relevance it requires. And when it comes to boosting your reputation, giving your business a powerful and memorable name is one trusted method of communicating your business's uniqueness and expertise to clients.
But, before you start panicking because coming up with a powerful name that resonates with your business sounds like a challenging task, remember that using a trusted crowdsource naming platform is a reliable means of finding the best company name.
Look out for a compelling name that captures both the uniqueness of your company and the preference of your core demographic.
Just as Heart of Darkness brewery pivoted into grocery delivery during the pandemic, make every effort in your power to keep your business flexible and ready to pivot, as its existence and progress depend upon its capacity to adjust to ever-changing market conditions.
Restricting your vision could limit future progress or even result in failure. That said, make it your primary objective to consistently be at the forefront of market advancement.
2. Effectively Seek Funding
Starting a business may appear relatively simple and low-cost at first glance, but it requires considerable funds as well as a strong, consistent financial commitment. Don't be misled into believing that all it takes to start a business is a good concept and a few dollars.
One of the strongest reasons why several businesses fail is because the enterprises fail to secure the actual funds required to function effectively, or they suffer some kind of financial constraint or other.
Without question, the greater part of financially distressed businesses collapses before their product is entirely adopted by their intended audience.
To prevent this, do periodic cost analyses and keep updated on possible funding sources to get the funds your business requires.
Look for foreign organizations capable of contributing to the funding of your firm's operations. Also, search out any government institution, for-profit, and non-profit firm, or individual investors who are ready to assist you financially.
The Chamber of Commerce Foundation's Save Small Business Funds (SSBF) initiative is a trusted source of help with the core mission of providing financial relief to struggling firms.
3. Establish a Strong Company Image
Your business's tone and values have a major influence on its performance. Your brand's positioning and image among its intended audience are strongly affected by these as they make an impression on your firm.
Building an attractive brand image for your firm is the most powerful strategy for gaining and keeping loyal customers while also creating a solid reputation.
Don't ignore the value of having an effective brand for your company; a solid brand will increase awareness and help customers understand your business's goals and objectives.
Build and Maintain a Strong Digital Presence
With the major rise in eCommerce sales and businesses consistently embracing digital platforms, owning a website and expanding your online presence through effective social media marketing is critical for your business's growth.
And, because of eCommerce, as well as how easy and efficient it is to market on the internet, any business that can acquire the love, trust, and devotion of its online audience has a market advantage.
Grant Polachek
Grant Polachek is the head of branding for Squadhelp.com, 3X Inc 5000 startup and disruptive naming agency. Squadhelp has reviewed more than 1 million names and curated a collection of the best available names on the web today. We are also the world's leading crowdsource naming platform, supporting clients from early-stage startups to Fortune 500 companies.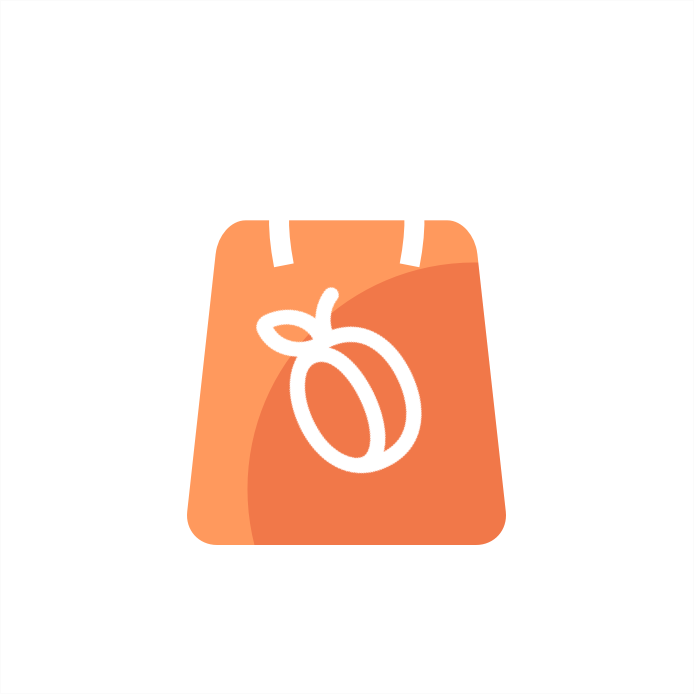 Every journey needs a first step.