How to set up an online store for less than ₹2000 a month
Have you thought about setting up an online store but didn't, because you thought it was too expensive, too hard, too much work?
We get it. Starting an online store can be overwhelming, but it doesn't have to be.
There are many platforms that allow you to set up online stores. Some need you to set it up yourself and require some technical knowledge, while some have a done-for-you service to take care of everything you need (that's us!).
If you're reading this article, you're probably looking for a fast, cost-effective, easy and hassle-free way to set up your online store. This article will show you how to do just that.
Own that domain name
Owning your store's domains is a crucial part of setting up your online store. Hosting your store on a custom domain allows you to establish a strong brand through your URL. With a custom domain, your brand is consistently recognized through the URL when you or your customers share links to your store or products.
Owning a domain also helps keep scams and knockoffs at bay by establishing trust. Using a custom domain reassures your customers that they are visiting a legitimate website.
Another important benefit of a custom domain is that it improves your discoverability online. Custom domains are ranked higher and help people search for your brand and products easily.
Depending on the name, a domain name can cost anywhere between a few hundred Rupees to a few lakh Rupees a year. If you're on a budget, you can use variations of your store name to begin with. There are many places you can purchase a domain. Some popular platforms include GoDaddy, Namecheap and Google Domains.
Cost: Varied
Show off your products
Visuals are the first and most important impression of your product on your potential customers! Good product photos can make or break a sale. To ensure that you make that sale, you should ensure you have clear, attractive photos that tell people exactly what the product is and how it is used.
If you have physical products, you'll have to take pictures of them, whereas a digital product could have high quality mock-ups.
How to photograph physical products
Make sure your product is well-lit. If you're on a budget, you can use natural light and a neutral background to make your product stand out. Make sure you shoot multiple angles so people can understand exactly what the product looks like.
You don't need a fancy camera to do any of this, the phone in your pocket is probably more powerful than many cameras on the market.
To maintain aesthetic consistency, you can use photo editing apps to edit your photos. Based on your style, people can instantly recognise your products online.
Some popular free editing apps include Snapseed, VSCO, Afterlight and Lightroom.
Pallavi's store Fulcrum Home Decor has product images that make you want to create the same experience for your home.
How to showcase digital products
Nowadays you can find mockup templates of nearly everything online. A feature-rich tool you can use to create your mockups is Canva. It has almost everything you'll need to create great product graphics.
Some other platforms like Mockupbro and Renderforest also offer free mockup generators.
Cost: Free
Write great product descriptions
After the visuals, it's the copy that helps people decide whether to buy a product or not. Many store owners underestimate this important part and miss out on the wonderful benefits of writing good product descriptions.
Here are some pointers to keep in mind while writing about your product
Use simple language and avoid complicated jargon and abbreviations
Think about why your customers need this product and write about how your product solves their problem or meets their needs
Write for your specific audience- different styles and voices work with different people
Write about the benefits and features of your product
Tell stories about people using your product
You can always experiment with different versions of copy to see which one is resonating the most!
Gicly uses simple and relatable product descriptions to help their customers understand how they can use the product
Set up your store
Now onto the exciting part. Usually, setting up the store is considered the most time and effort-intensive part of the process. This deters people from doing it, especially if they're just starting out and can't hire someone to do it for them.
This is where Storeplum comes in.
We offer you a service that completely takes away the stress of setting up a store. Here's what we do for you:
Set up the website with a design of your choice, complete with the payment gateway
SEO optimize your store to make it easier for people to find you
Set up a blog for your store so you can keep updating fresh content
Set up growth plugins which provide data insights and action items to improve website traffic, conversion rates and customer lifetime value.
Storeplum offers this service with an affordable pricing beginning from only ₹1499 per month. With Storeplum fees as well as domain fees (which depend on your choice), you could set up an online store for less than ₹2000 per month.
The best part? Storeplum doesn't charge you transaction fees, only a yearly fee for the platform.
Total cost: <₹2000 per month
If you're ready to get started, all you need to do is sign up for a free trial at www.storeplum.in or schedule a demo call!
We promised you that setting up an online store doesn't have to be overwhelming, because it's our mission to make it as easy as possible for entrepreneurs like you to launch their store.
If you'd like to see just how much time and effort a service like this saves you, click here. We look forward to helping you kick start and grow your business!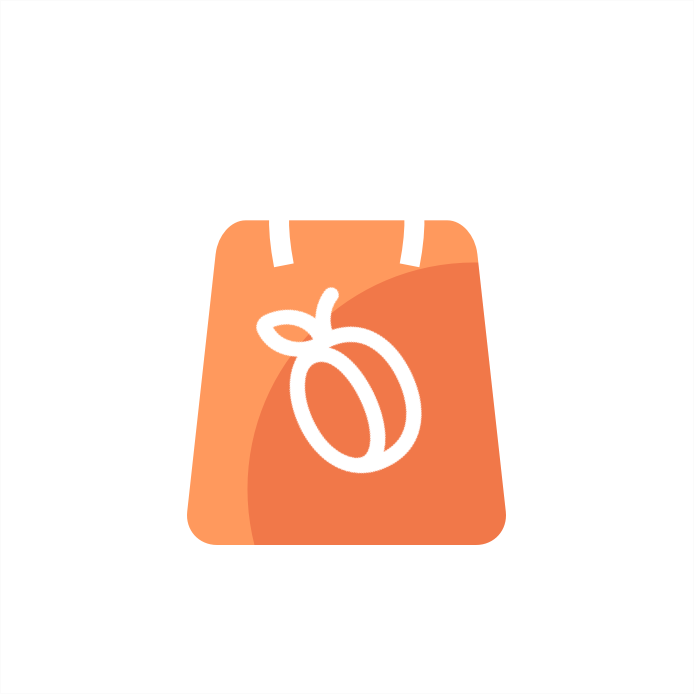 Every journey needs a first step.