Selling Home Decor Online: How Fulcrum Home Decor Created A Successful Online Store
Have you thought about opening a home decor store online? Are you all about making your space one you want to spend more time in (and also making it insta-worthy?) Are you looking to expand your physical store into the e-commerce world?
If yes, you should definitely read Pallavi's story. It will give you a glimpse into her journey, her struggles and her successful e-commerce venture.
"We're everything you think of when you think of a home", says Pallavi while describing her business.
Fulcrum Home Decor's journey
Pallavi Arora is the founder of Fulcrum Home Decor, a one-stop shop for end-to-end solutions to turn a space into a home. With a background in interior design, she worked on commercial spaces across the country before venturing into residential interior design.
"There's the bone structure, the walls, the floor, the ceiling, which you get by default, and we come in with the flesh, which is what I call interior design. I thought that this flesh was missing in Pune when I arrived here in 2005, so I started a business selling accessories- curtains, decor and furnishings."
Pallavi's first online store didn't turn out as planned
When she started her first online store, Pallavi hosted it on a popular web hosting platform. It worked great for a while, before she started receiving complaints about her orders being delayed and not reaching customers.
"The reason I wanted to create an online store was so that I didn't have to deal with the back and forth with customers, but that's exactly what was happening.
Since these are issues most people can't solve themselves, I had to get in touch with their team. Coordinating with the technical team was also a struggle, because it's all happening over phone calls. There were call drops, so I had to explain the issue all over again to someone else.
Needless to say, it was frustrating. I understand one-off incidents, but this was a much bigger issue than that. Unless the customer told me they didn't get their order, I wouldn't even know!"
Creating an online store with Storeplum
After this experience, Pallavi was skeptical about working with bigger corporations.
"I wanted a face, someone I could talk to, someone who's accountable for making my store work and someone who could customize a solution for me."
Then she found Storeplum.
As Pallavi rightly says, "For a business, it's important to have a team that helps you grow." That's exactly what we helped her do.
"At Storeplum, every small business is respected. It's a platform for small businesses and that's what made me feel comfortable working with them."
Pallavi's store is built on Storeplum using a custom template, according to Pallavi's taste.
In a matter of few days, Pallavi's brand new online store was all set to launch on Storeplum. She decided to go with the Basic plan as it was well suited for her needs. Pallavi has a lot of fast selling products and uploading every single one of them was a big task in front of her.
To her surprise, the platform's built-in bulk product uploader helped her to ease out the process. Not just that, the on-boarding process of the platform also helped her in choosing the right payment gateways and connecting her online store with logistics partners.
Few days into the launch, Pallavi started to see the real value of her new online store as her dashboard started to show insightful ecommerce metrics. It was easy for her to identify her top selling products, average order value, number of order returns, cart abandonment rate and other important key metrics for her new ecommerce website.
With so much of data at her disposal, Pallavi was able to make informed decisions on her marketing activities.
Here's why Pallavi decided to start selling online
During the pandemic, Fulcrum was forced to rethink and adapt, like most other businesses. The thought of opening an online store had crossed Pallavi's mind before, because her customers had been regularly inquiring about how to purchase her products online.
The pandemic has changed our shopping behavior, there's no doubt about that. More people are buying online than ever before.
Fulcrum Decor's online store was launched in 2020. Pallavi soon saw the benefits of taking this step.
It made products easily accessible
"Nowadays, if people want something, they'll quickly go online and find exactly what they're looking for on some online store. So during the pandemic I thought, "This is what everyone is going to do now". So I decided to take the leap.
We also upload content online to show people how to use the products. Earlier, when people wanted to buy something, they'd message us and we'd exchange pictures. But that's a very time consuming process for both the customer and me. The online store made this process seamless and helped improve sales."
Saved time, money, fuel and frustration for customers
"We live in cities where distances are too much for people to travel for a couple of products. Even though the experience of visiting a store, getting a feel of the products is very different, doing that with time constraints and traffic is inconvenient.
Moreover, when people come to the store once, they know what we offer, so they don't need to come back again and again; they'd rather order what they need online.", explains Pallavi.
Reaching out to people beyond existing customer-base
Marketing physical stores during the pandemic has been a struggle for most brick and mortar businesses. It's difficult to get more people into the store when they have a more convenient option.
Creating an online store gave Pallavi a chance to help people beyond her existing create their perfect space at home from their homes- something that more and more people are prioritizing with the new remote work culture.
"Sustaining a home decor store is a struggle, because you don't need curtains every month. Before the online store, it was difficult to reach out to new people and market my products.
Creating the online store helped people beyond ones I knew, from across the country, to discover Fulcrum and it's products."
Three online marketing tips from Pallavi
Post consistently on social media
Use each platform the way it's meant to be used
Experiment with different types of content
Pallavi regularly updates her Instagram feed with her designing work and new products.
Starting an online store is overwhelming and there's usually a lot of moving parts to deal with. Storeplum makes it a stress-free, easy process. All you have to do is tell us your vision and we'll take care of the rest!
Thinking of taking the first step to sell your products online? Let us help!
Schedule a demo with us to understand how Storeplum works and learn about the stress-free online store management experience we offer.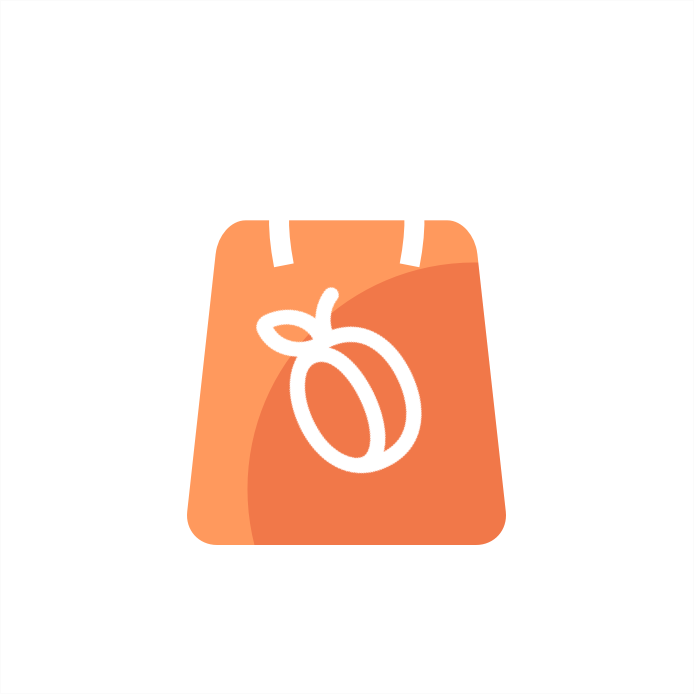 Every journey needs a first step.