Magento vs. BigCommerce: A Comprehensive Comparison
By Storeplum Editorial
Posted | 13 min read
Introduction
The e-commerce landscape is vast, with numerous platforms available to help businesses create and manage their online stores. Among the leading contenders in the industry are Magento and BigCommerce, each offering a unique set of features and capabilities.
Selecting the right platform can significantly impact the success of an online business, making it essential to understand the advantages and limitations of each option.
This comprehensive comparison aims to provide an in-depth analysis of Magento and BigCommerce, shedding light on the strengths and weaknesses of both platforms. We will explore factors such as ease of use, pricing, features, scalability, extensions, security, and support to help you make an informed decision for your business.
By considering these crucial aspects, you can better understand which ecommerce platform aligns with your specific needs, resources, and goals.
Ease of Use
User Interface and Dashboard Comparison
Magento and BigCommerce both offer user-friendly interfaces designed to streamline the process of managing an online store.
The Magento admin panel provides a comprehensive dashboard with easy access to essential tools and features, though it may appear somewhat overwhelming for first-time users due to its extensive options.
BigCommerce, on the other hand, has a clean and intuitive interface that is generally considered more accessible for users with varying levels of experience.
Learning Curve for New Users
When it comes to learning curves, Magento has a reputation for being more complex, primarily due to its robust architecture and customization options. This complexity can make it challenging for new users to get started, as they need to familiarize themselves with the platform's intricacies before effectively managing their online store.
In contrast, BigCommerce offers a more simplified experience, with a step-by-step onboarding process and easily accessible support resources, making it an attractive option for beginners or those with limited technical expertise.
Customization and Design Flexibility
Both Magento and BigCommerce provide a range of customization and design options to help businesses create unique online stores that cater to their specific needs.
Magento excels in this area, offering an unparalleled degree of design flexibility and customization, thanks to its open-source nature and extensive library of themes and extensions. This flexibility allows businesses to tailor their online store's appearance and functionality to their exact requirements.
Sigma Beauty, a cosmetics company known for its makeup brushes and beauty products, uses Magento as their e-commerce platform. They have customized their online store to feature high-quality images, a visually appealing layout, and a seamless user experience. The site includes advanced search filters, an easy-to-navigate menu, and options to shop by product type or collection.
On the other hand, BigCommerce platform has enabled Berlin Packaging to create a tailored online store that caters to their diverse customer base and highlights their packaging solutions effectively.
The site includes a mega menu for easy navigation, advanced search capabilities, and detailed product pages with multiple images, specifications, and customization options.
Overview of Magento Pricing
Magento offers its product in two flavors- open source and Magento commerce.
Magento Open Source
Magento Open Source is a free version of the platform, ideal for developers and small businesses looking to build their online store from scratch.
While there are no direct costs associated with using Magento Open Source, businesses should factor in expenses such as hosting, domain registration, SSL certificates, and potential development costs for customization and implementation.
Keep in mind that although Magento offers a free store here, hosting it on the Internet is going to incur charges. Our ecommerce website cost calculator gives a rough estimate of hosting an ecommerce website.
Magento Commerce
Magento Commerce is the premium, paid version of the platform, offering a more extensive set of features and support options.
Pricing for Magento Commerce is quote-based and varies depending on the specific needs and requirements of your business.
Magento Commerce plans can range from $22,000 to $125,000 per year, making it more suitable for medium to large-sized businesses with higher revenue and greater demands.
Given the price tag of Magento, it is often a choice of big enterprises with technical and marketing resources to drive business through the website.
| Business revenue | Magento commerce pricing |
| --- | --- |
| $0 - $1,000,000 | $22,000 |
| $1,000,000 - $5,000,000 | $32,000 |
| $5,000,000 - $10,000,000 | $49,000 |
| $10,000,000 - $25,000,000 | $75,000 |
| $25,000,000 - $50,000,000 | $125,000 |
Overview of BigCommerce Pricing
Standard, Plus, and Pro Plans
BigCommerce offers three main pricing plans for businesses of varying sizes:
Standard Plan: $29.95 per month, with essential e-commerce features and a limit of $50,000 in online sales per year.
Plus Plan: $79.95 per month, offering additional marketing and conversion optimization tools, with a limit of $180,000 in online sales per year.
Pro Plan: $299.95 per month, providing advanced security features, priority support, and a limit of $400,000 in online sales per year.
BigCommerce Enterprise
BigCommerce Enterprise is a customizable plan designed for large businesses and enterprises with high-volume sales and unique requirements. Pricing for BigCommerce Enterprise is quote-based, depending on the specific needs of the business.
It is crucial to take into account the entire cost of ownership, which includes hosting, development, maintenance, and support charges, when comparing the prices of Magento vs BigCommerce.
For small enterprises with development resources or those willing to invest in customization, Magento Open Source can be a cost-effective choice. Magento Commerce, however, can be substantially more expensive, particularly for large organisations needing a broad range of functionality and support choices.
In contrast, BigCommerce offers clear pricing levels that give customers access to a number of built-in features as well as hosting and support. BigCommerce's price structure can offer greater value for money for small to medium-sized organizations because it is simpler to budget for and prepare for.
Features and Functionality
1. Product Management and Catalog Features
Magento offers extensive product management and catalog features, allowing businesses to create highly detailed product listings with multiple images, videos, and customizable options.
The platform supports simple, configurable, bundled, and grouped products, as well as digital downloads. Magento's advanced inventory management system allows for efficient stock control, batch imports, and exports, and integration with third-party inventory management systems.
BigCommerce also provides comprehensive product management features, including unlimited product options, customizable product fields, and support for digital products.
The platform supports multiple categories and brands, allowing businesses to create a well-organized online store. Additionally, BigCommerce includes inventory management tools, such as low-stock notifications, automatic inventory updates, and integration with popular inventory management systems.
2. Shopping Cart and Checkout Options
Both Magento and BigCommerce offer shopping cart and checkout options that provide a seamless and user-friendly experience for customers. Magento supports guest and registered user checkouts, one-page checkout, and a range of customization options for the checkout process. The platform also includes built-in tax and shipping calculations, and address validation features.
BigCommerce provides a customizable, one-page checkout experience that can be optimized for conversions with features such as guest checkout, address auto-complete, and real-time shipping quotes. The platform also includes abandoned cart recovery tools, helping businesses recover lost sales.
3. Payment Gateways and Integrations
Magento supports a wide range of payment gateways, including PayPal, Stripe, Braintree, and Authorize. Net. The platform also allows businesses to integrate with other payment solutions using custom extensions or third-party integrations.
BigCommerce includes native integrations with popular payment gateways such as PayPal, Stripe, Square, and Adyen. The platform also supports digital wallets like Apple Pay, Google Pay, and Amazon Pay, providing customers with a variety of payment options.
4. Shipping and Fulfillment Features
Magento offers extensive shipping and fulfillment features, including real-time shipping rates, flat-rate shipping, table rates, and support for multiple shipping carriers. The platform can also integrate with third-party shipping and fulfillment solutions, offering businesses flexibility in managing their logistics.
BigCommerce provides a range of shipping features, including real-time carrier quotes, customizable shipping rates, and integration with popular shipping carriers like USPS, FedEx, and UPS. The platform also supports integration with fulfillment services such as Fulfillment by Amazon and ShipStation.
5. SEO and Marketing Tools
Magento includes a range of SEO and marketing tools, such as customizable URLs, meta tags, and sitemaps. The platform also supports advanced features like canonical tags, rich snippets, and hreflang tags for multilingual stores. In addition, Magento offers built-in tools for creating promotions, discounts, and customer loyalty programs.
BigCommerce includes SEO features like customizable URLs, meta tags, and automatic sitemaps. The platform also supports advanced features like rich snippets and AMP (Accelerated Mobile Pages) for faster mobile page loading. BigCommerce offers marketing tools such as promotions, discounts, and product reviews, as well as integration with popular email marketing services like Mailchimp and Klaviyo.
6. Analytics and Reporting Capabilities
Magento provides a range of built-in analytics and reporting tools, including sales reports, customer reports, product reports, and search term reports. The platform also supports integration with Google Analytics and other third-party analytics solutions.
BigCommerce includes built-in analytics and reporting features, such as sales reports, customer reports, and marketing reports. The platform also supports integration with Google Analytics and other third-party analytics tools, enabling businesses to gain insights into their store's performance and customer behavior.
Scalability and Performance
Magento offers robust performance and scalability options, particularly with its Magento Commerce edition. The platform is designed to handle large product catalogs, high traffic volumes, and complex customizations.
With Magento Commerce Cloud, businesses benefit from cloud hosting, which allows for improved performance and scalability as the store grows. Apart from this, Magento's extensive range of extensions and integrations enables businesses to scale their operations as needed.
BigCommerce on the other hand is a highly scalable platform, designed to support businesses of all sizes, from small startups to large enterprises.
The platform offers a range of pricing plans to accommodate growing businesses, including the customizable Enterprise plan. BigCommerce's SaaS model and built-in features ensure that businesses have access to the necessary tools and resources for growth without worrying about managing updates, security, and infrastructure.
Comparing Hosting Solutions and Infrastructure
Magento Open Source requires businesses to manage their hosting solutions, allowing for greater control over server configurations, resources, and performance. However, this also means that businesses must take responsibility for maintaining server infrastructure, updates, and security. Magento Commerce Cloud offers a more streamlined approach with its cloud hosting solution, improving performance and scalability.
BigCommerce, as a SaaS platform, includes hosting within its pricing plans, ensuring that businesses can focus on growth without the need to manage server infrastructure. The platform provides a secure, PCI-compliant hosting environment, with automatic updates and security patches to keep stores running smoothly and securely.
Load Times and Website Speed
Load times and website speed are crucial factors for both user experience and search engine rankings. Magento can offer fast load times and performance, but this often requires optimization efforts, such as caching, CDN integration, and image optimization.
Magento Commerce Cloud provides improved performance through its cloud hosting solution, but businesses using Magento Open Source may need to invest in optimizing their store for speed.
BigCommerce, as a popular ecommerce platform, includes built-in performance optimizations, ensuring faster load times and improved website speed without requiring additional efforts from the store owner. The platform also includes automatic image optimization and supports CDN integration to further enhance performance.
Here is a quick comparison on page speeds of website built on Magento vs that built on Bigcommerce.
Although page speed depends on a lot of other factors like user content, image sizes and other things, these numbers should give a rough idea on which platform performs better.
Security and Compliance
Security Features in Magento
Magento makes it easy for users to trust the platform with its built in security features to ensure the safety and integrity of online stores built on the platform. Some of the key security features in Magento include:
Security Patches: Magento releases regular security patches to fix any vulnerabilities in the platform, ensuring that stores are protected against potential threats.
Two-Factor Authentication (2FA): Magento offers built-in 2FA for admin accounts, adding an extra layer of security when accessing the backend of the store.
CAPTCHA: Magento incorporates CAPTCHA functionality to prevent automated bots from accessing sensitive areas of the store, such as the login and registration pages.
Web Application Firewall (WAF): Magento Commerce Cloud includes a built-in WAF to protect against common web application attacks, such as SQL injection and cross-site scripting.
Security Features in BigCommerce
BigCommerce is also committed to providing a secure platform for its users, offering a range of security features, such as:
Automatic Updates: BigCommerce handles security updates automatically, ensuring that stores are always running on the latest, most secure version of the platform.
Two-Factor Authentication (2FA): BigCommerce also supports 2FA for admin accounts, enhancing account security.
Infrastructure Security: BigCommerce maintains a secure and PCI-compliant hosting environment, with 24/7 monitoring and regular security updates.
DDoS Protection: BigCommerce offers built-in DDoS protection to safeguard stores from potential DDoS attacks.
PCI Compliance and SSL Certificates
Both Magento and BigCommerce prioritize the security of customer data and online transactions. To ensure compliance with the Payment Card Industry Data Security Standard (PCI DSS), both platforms offer support for SSL certificates, which encrypt sensitive customer data during transactions.
Magento Open Source users are responsible for obtaining and managing their SSL certificates, while Magento Commerce Cloud includes a managed SSL certificate as part of the package. BigCommerce provides a free SSL certificate for all its pricing plans.
Magento and BigCommerce both place a strong emphasis on security, offering various features to protect online stores and customer data. While Magento provides more control over security configurations, particularly for Open Source users, this also means that businesses are responsible for ensuring their store is secure and up-to-date.
As Bigcommerce is a SaaS platform, it allows for a more hands-off approach to security, with automatic updates and a secure hosting environment.
Support and Community Resources
Magento Support and Community Resources
Magento provides various support channels and resources for its users, depending on the edition they are using:
Magento Open Source: Users of the free, open-source version can rely on the extensive Magento Community, which includes forums, blog posts, and documentation. In these forums, users can discuss issues, share solutions, and access a wealth of knowledge from fellow users and developers.

Magento Commerce: Magento Commerce users benefit from the Magento support team, which provides technical assistance, dedicated account management, and access to resources such as user guides and best practices. This includes 24/7 support for critical issues and a service level agreement (SLA) for response times.

Magento Ecosystem: Magento's ecosystem includes a vast network of certified developers, agencies, and partners who can provide support, custom development, and consulting services to businesses using the platform.
BigCommerce Support and Community Resources
BigCommerce also offers a range of support options and resources for its users:
BigCommerce Support: All BigCommerce plans include 24/7 live support via phone, email, and chat, ensuring that users can get assistance whenever they need it.

BigCommerce Help Center: The Help Center provides a comprehensive library of articles, user guides, and video tutorials covering various aspects of the platform, from setup and customization to marketing and analytics.

BigCommerce Community: The BigCommerce Community is an online forum where users can ask questions, share experiences, and connect with other BigCommerce merchants, partners, and developers.

BigCommerce Certified Partners: BigCommerce has a network of certified partners, including developers, agencies, and consultants, who can provide specialized support and services to businesses using the platform.
Conclusion
In conclusion, Magento and BigCommerce are powerful ecommerce platforms, each with its own strengths and weaknesses. Choosing the right platform depends on your business's specific needs.
Magento is generally more suitable for businesses that:
Have in-house development resources or are willing to hire developers for customizations and maintenance.
Require extensive control over their ecommerce store and the flexibility to scale as needed.
Are looking for a more comprehensive set of features and functionalities.
BigCommerce is generally more suitable for businesses that:
Prefer a user-friendly platform with minimal technical expertise required.
Want a fully managed hosting solution and automatic updates.
Are looking for a reliable platform with a strong set of built-in features and integrations.
If you are new to ecommerce or selling online in general, then we recommend Storeplum. Storeplum not only helps you with building an online store but also helps you in generating repeat sales on your website. Storeplum does this by understanding user behaviour on your store to nudge them towards checkout.
Storeplum by default supports features and is equally secure as both of the above platforms. Running an ecommerce business is as simple as driving a car on cruise control. Check out Storeplum today. 
Frequently asked questions
Is BigCommerce open-source?
BigCommerce is a popular SaaS ecommerce platform which is not open source. This means that the platform code is not openly available for you to download and customize to build your online store.
Is Magento for free?
Magento comes with two flavors- Open Source and Magento Commerce. The open source version of Magento is free to download and customize. However, you may incur additional charges for hosting your online store on your own server or on cloud service provider like AWS.
Which Magento edition should you choose?
You can start with a open source version of Magento and see if it fits your use case. You can upgrade to Magento commerce when you anticipate more customization and need to manage larger traffic loads on your website.
Storeplum Editorial
Storeplum's in-house editorial team brings to you the best content when it comes to growing your online business on the Internet. We write about growth hacks, case studies, government schemes and other related information for e-commerce business.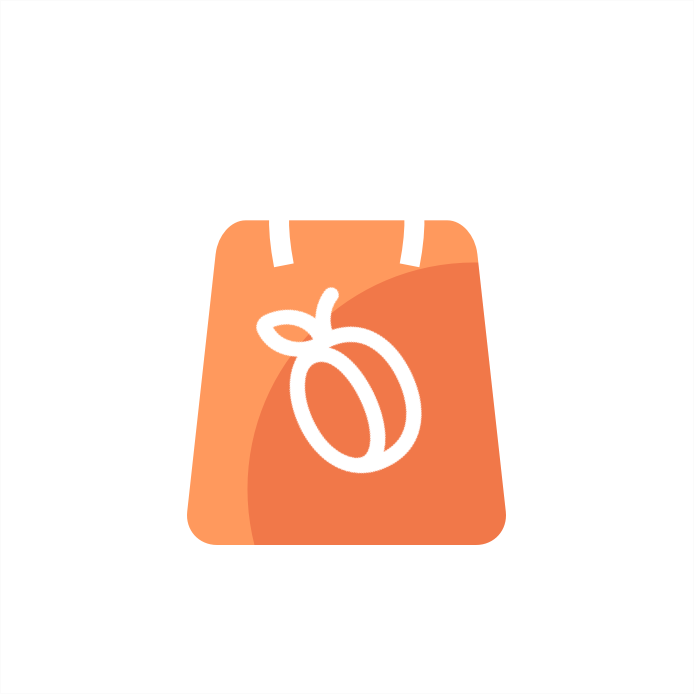 Every journey needs a first step.