The Great Debate: Shopify vs WordPress - Which is Best in 2023?
By Storeplum Editorial
Posted | 10 min read
The ecommerce industry has experienced tremendous growth over the past few years, with millions of online stores being launched annually.
As more and more businesses go digital, the need for a reliable ecommerce platform has become more crucial.
Two of the most popular platforms in the market are Shopify and WordPress.
Shopify is an ecommerce platform, while WordPress is a content management system that can also be used to build an ecommerce site.
In this article, we'll compare Shopify vs WordPress and will find out which platform is best for your online store in 2023.
Shopify: Quick intro
Shopify is an ecommerce business platform that allows entrepreneurs to create, run, and manage an online store.
Shopify platform is designed to be user-friendly and easy to navigate, making it a fair choice for small and medium-sized businesses.
Shopify provides a wide range of features to run an online store, including website design templates, payment processing, inventory management, and shipping tools.
One of the most significant advantages to use the Shopify platform is that it offers an app store that provides access to hundreds of third-party integrations and extensions to add extra functionality to your store.
Wordpress: Quick intro
WordPress is a content management system (CMS) that powers over 40% of all websites on the internet.
It's an open-source platform, which means it's free to use and developers can modify and customize the software to fit their needs.
WordPress can be used to create any type of website, including ecommerce stores.
However, to add ecommerce functionality, you need to install a plugin like WooCommerce. WooCommerce is an ecommerce plugin built specifically for WordPress that allows you to create and manage an online store.
Shopify vs WordPress: Which is Better for Ecommerce?
Shopify is a comprehensive, user-friendly e-commerce platform that allows business owners to set up and manage their online stores with ease.
It includes a range of built-in features, such as payment processing and inventory management, making it an all-in-one solution for online retail.
On the other hand, WordPress, when combined with the WooCommerce plugin, can also be a good ecommerce platform.
While it requires more setup and customization, it offers greater flexibility and control over your website's design and functionality.
Ultimately, the choice between Shopify and WordPress for e-commerce depends on your specific needs, technical expertise, and desired level of customization.
We will compare Shopify and Wordpress based on the below key differentiating factors-
Ease of Use
Customizations
Ecommerce functionalities
SEO
Apps and integrations
Pricing
Customer support
Ease of Use
Shopify: Easy to Use Out of the Box
Shopify is built to be a cloud-based platform that is designed for ecommerce. Shopify comes easy to use, even for those with no technical knowledge or experience.
You can sign up for a Shopify account, choose a design template, and start selling products in just a few clicks.
One of the main advantages of Shopify is its user-friendly interface.
The platform offers a simple, intuitive dashboard that makes it easy to manage your store, add new products, and process orders.
Shopify also includes built-in payment processing and shipping options, which can save you time and money.
WordPress: Greater flexibility but more complexity
WordPress is a popular content management system that can be used to create all kinds of websites, including ecommerce stores.
While WordPress is more complex than Shopify, it offers greater flexibility and control over your store's design and functionality.
One of the advantages of WordPress is the wide range of plugins and themes available.
With the use of plugins, you can add new features and functionality to your store, such as advanced inventory management or social media integration. 
However, with this flexibility comes greater complexity.
WordPress requires more technical knowledge and configuration than Shopify, and setting up an ecommerce store can be more challenging.
You will need to choose a web host, install WordPress, and then configure your store using plugins and themes.
Shopify or WordPress: Who wins at customizations?
When it comes to customization, WordPress with WooCommerce has a slight edge over Shopify.
The open-source nature of WordPress allows for virtually limitless design options and the ability to modify the code for deeper customization.
The extensive library of themes and plugins available for WordPress also expands its potential for tailored functionality. WordPress offers thousands of customizable WordPress themes that you can use to design your online store.
Additionally, you can use page builders like Elementor and Beaver Builder to customize your site even further.
Shopify, while offering a range of themes and apps for customization, has certain limitations due to its closed ecosystem.
While it provides a user-friendly experience, users seeking advanced customizations might find themselves restricted by Shopify's built-in features and design options.
In the realm of customization, WordPress emerges as the winner for those seeking greater control and flexibility.
Ecommerce functionality
Shopify for ecommerce functionality
From inventory management, payment processing, and shipping integrations to abandoned cart recovery and sales analytics,
Shopify provides an all-encompassing solution for businesses of various sizes. Its user-friendly interface and extensive app store make it easy to add extra functionality as needed.
Some of the ecommerce features that Shopify provides includes:
Payment Processing: Shopify offers built-in payment processing called Shopify payments, which means that you can accept credit card payments without needing to set up a separate payment gateway. Shopify supports a range of payment methods, including PayPal, Stripe, and more.

Inventory Management: Shopify includes inventory management features that allow you to track stock levels, set up backorders, and manage product variants.

Shipping Options: Shopify provides a range of shipping options, including real-time carrier shipping rates, flat-rate shipping, and free shipping. You can also set up shipping zones to offer different shipping rates for different regions.

Design Templates:  Shopify offers a range of design templates that are optimized for ecommerce functionality. These templates are mobile-responsive and customizable, which means that you can create a professional-looking store without needing to hire a web designer.
WordPress for ecommerce functionality
WooCommerce adds essential e-commerce features like product listings, shopping cart functionality, and payment gateway integrations to a WordPress site.
The advantage of using WordPress with WooCommerce lies in its flexibility, allowing for a greater range of customizations and additional plugins to expand e-commerce functionality.
Some of the ecommerce functionality that WordPress provides includes:
Payment Processing: With WooCommerce, you can accept payments through a range of payment gateways, including PayPal, Stripe, and more. You can also set up payment processing to support multiple currencies.

Inventory Management: Similar to Shopify, WooCommerce includes inventory management features that allow you to track stock levels and more.

Design Templates: WordPress offers a wider range of design options, with thousands of free and paid themes available for download. You can also customize your store's design using CSS and HTML.
SEO with Shopify and Wordpress
Shopify is an SEO-friendly platform, offering built-in features to help optimize your online store for search engines.
This includes customizable title tags, meta descriptions, and URLs, as well as automatic XML sitemap generation and 301 redirects.
However, Shopify's closed ecosystem can limit advanced SEO strategies and customizations, which may impact the level of optimization achievable for certain stores.
WordPress, being an open-source platform, has a reputation for strong SEO capabilities.
With the help of popular plugins like Yoast SEO and All in One SEO Pack, users can access advanced SEO features and granular control over on-page optimization.
Additionally, the ability to modify your site's code and optimize site speed allows for more comprehensive SEO strategies.
WordPress's flexibility and customization options give it an edge over Shopify when it comes to SEO.
App stores and integrations
When it comes to offer an app store to create an online store, both Shopify and WordPress offer unique advantages that can help you reach your business goals.
Shopify Store offers a wide range of apps that can help ecommerce entrepreneurs add new functionality to their online stores.
With over 4,000 apps available, you can find tools to help with everything from marketing and sales to shipping and fulfillment.
One of the benefits of using Shopify's App Store is that all of the apps have been vetted by Shopify, ensuring that they are high-quality and compatible with the platform.
On the other hand, WordPress's App Store, known as the Plugin Repository, offers over 50,000 WordPress plugins that can be used to add different functionalities to your website.
One of the benefits of using WordPress's Plugin Repository is that it is open-source, meaning that developers can create and upload their own plugins for others to use.
Because WordPress is primarily a content management system, it offers more flexibility and customization options for those who are familiar with the platform.
Pricing with Wordpress and Shopify
Pricing with Wordpress
WordPress is a free and open-source platform that requires users to purchase their own hosting and domain name.
The cost of using WordPress can vary depending on the web host and the features that users require.
For example, some web hosts offer WordPress hosting plans for as low as $5/month, while others may charge more for additional features such as SSL certificates or premium themes.
In addition to the cost of hosting, users may also need to pay for premium plugins or themes to add additional functionality to their website.
Another important difference between Shopify and WordPress pricing is the transaction fees.
Shopify charges a per transaction fee of 2% and 30¢ on top of the monthly cost of each plan. This means that users will need to factor in these transaction fees when calculating their costs.
In contrast, WordPress is better as it does not charge any transaction fees, which means that users can keep more of their profits.
Pricing with Shopify
Shopify offers a 14-day free trial, which allows users to test the platform before committing to a paid plan.
The Basic plan starts from $29.99/month, which includes hosting, unlimited products, and a range of features such as payment processing, shipping integration, and customer support.
The next tier is the Shopify plan, which costs $79.99/month and includes additional features such as gift cards and professional reports.
For larger businesses, the Advanced Shopify plan costs $299.99/month and offers advanced features such as third-party calculated shipping rates and advanced report building.
Shopify Plus which starts from $2000 per month  is the most feature-rich plan, providing a fully hosted enterprise eCommerce platform specifically designed for high-growth merchants and brands.
It offers a variety of features to help you further grow your high-volume business.
Customer Support of both platforms
Shopify is known for its customer support, providing 24/7 assistance through phone, email, and live chat.
Users have access to a wealth of resources, including detailed documentation, video tutorials, and a large community forum.
The Shopify support team can assist with various issues, from technical problems to general inquiries, ensuring users have a smooth experience while managing their online store.
WordPress, as an open-source platform, does not offer official customer support.
However, it has an extensive, active community of users and developers who can provide assistance through forums, blogs, and online tutorials.
Additionally, when using the WooCommerce plugin for e-commerce, users can access support resources from the WooCommerce team.
It's essential to note that the level of support may vary depending on the plugins, themes, or hosting providers used with WordPress.
In summary, Shopify stands out for its dedicated customer support, while WordPress relies on its extensive community for assistance.
The choice between the two platforms will depend on users' preferences and comfort levels with seeking help from various sources.
Conclusion
Ultimately, the decision between ecommerce solution like Shopify and WordPress will depend on your individual needs and goals as an online store owner.
Do you want an all-in-one solution that is designed specifically for ecommerce, or are you willing to put in a bit more effort for the sake of flexibility and customization?
Whichever option you choose, both Shopify and WordPress have helped countless entrepreneurs build successful online businesses, and they could do the same for you.
What are the differences between Shopify and WordPress?
The main difference between Shopify and WordPress is that Shopify is a dedicated eCommerce platform, while WordPress is a content management system that can be used for a variety of purposes. Shopify comes with everything you need to create an online store, while WordPress requires additional plugins and eCommerce functionality.
Which platform is better for eCommerce - Wordpress of Shopify?
If you want to create a website solely for eCommerce purposes, then Shopify is probably the better option. It is a dedicated eCommerce platform that provides all the necessary features and functionality. However, if you want to create a website that has eCommerce functionality as well as a blog or other non-eCommerce features, then WordPress may be the better choice.
Which platform is better for SEO- Shopify or Wordpress?
Both Shopify and WordPress can be optimized for SEO, but WordPress has a slight edge in this area. WordPress has a wider range of plugins that can help with SEO, and it is generally more SEO-friendly than Shopify.
Is Wordpress easier to use?
Shopify is generally considered easier to use than WordPress, especially if you are not familiar with website development. Shopify is designed to be user-friendly and straightforward, while WordPress can be more complex and require more technical knowledge.
Storeplum's in-house editorial team brings to you the best content when it comes to growing your online business on the Internet. We write about growth hacks, case studies, government schemes and other related information for e-commerce business.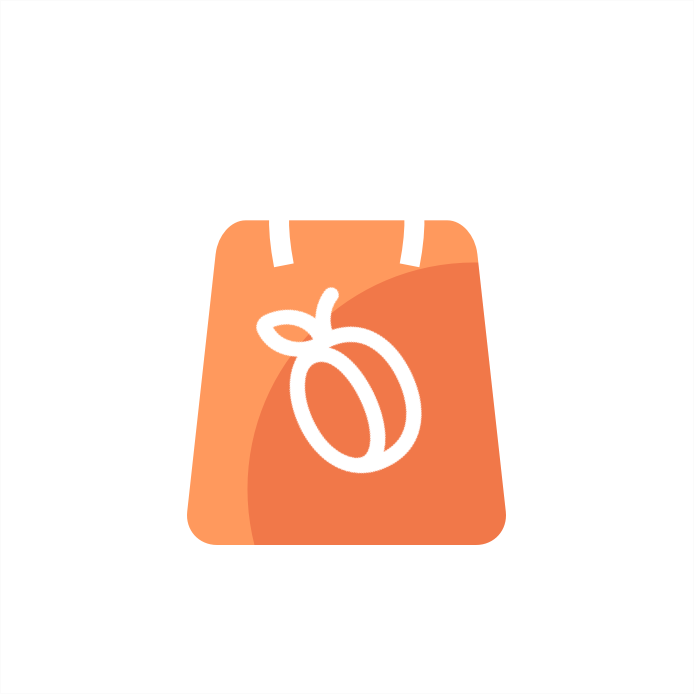 Every journey needs a first step.