The Ultimate Guide To Becoming An E-commerce Entrepreneur In 2023
By Storeplum Editorial
Posted | 8 min read
Introduction
The Internet has revolutionized the way we do business, and it's no different when it comes to selling items online. In fact, it has never been a great time to start selling online than the year 2022. Although the corona virus pandemic has affected masses in a negative way, there is also a silver lining to it. Consumers are optimistic and open for buying goods and services online.
Do you think about building your own online brand? It can be a great way to make some extra money, or even to turn your hobby into a full-time business. But where do you start? This guide will walk you through the process of starting an online store, from choosing a product to setting up your shop to marketing your products. A perfect playbook to start your e-commerce business in 2022.
Table of contents-
Choosing a product to sell
Setting up your online store
Marketing your products
Tracking your progress
---
Let's CHECKOUT this guide!!
Step 1
Choose a Product to Sell
When starting out as an online entrepreneur, the first step is to choose a product to sell. Think about what you're interested in and what you can offer customers. Are you passionate about fashion? Then start selling clothes! Are you a musician? Sell your music! There are endless possibilities, so get creative! If you are still stuck on finding the right product to sell, there are great resources on the internet which help you in identifying products to sell as well drop ship.
Once you have chosen a product, the next step is to determine the best way to sell it. There are a number of ways to sell online, and each has its own benefits and drawbacks. Some popular methods of selling online include selling through multiple channels like a marketplace, Instagram, Tiktok and finally selling through an online store. It is important to choose the method of selling that will work best for your product and your business.
There are a few things you'll need to set up for your shop before you start selling: a domain name (e.g. mystore.com), a Storeplum account, and a payment gateway account like Stripe, Paypal or Razorpay. Don't worry, Storeplum account setup will help you with payment gateway integration setup too.
You can find all of these details on the web, or by asking someone who has already set up an account on Storeplum and are selling online.
Once you have chosen a product, it is important to create a solid marketing plan to help you reach your target market. There are many resources available online to help you succeed. We will talk about different ways to reach potentials customers in much detail in the next section.
Step 2
Set Up Your Online Store
If you're thinking of starting an online shop, there are a few things you'll need to do first. Firstly, you'll need to set up a merchant account with a payment processor like PayPal or Stripe. This will allow you to receive payments and keep track of your sales. Secondly, you'll need to create a website. This can be done using a free website builder like Wix, or you can use a more professional platform like Storeplum.
Storeplum is a powerful ecommerce platform for anyone who want to start selling online. We offer a 14 day risk free trial without any obligations. That should give you enough time to evaluate the platform and try it's powerful features. You can setup your Storeplum online shop with 3 simple steps-
Let Storeplum know who you are
Add information about you, your business and what kind of products you are selling. Storeplum recommends best practices which are relevant to your business, based on your input.
Choose a theme
Storeplum themes are optimized for different business categories. Select the one which you like the most. All themes can be customized later based on your needs.
Start adding products
Start building your product catalog by adding products and categories one at a time, or using a bulk import method.
Your online store is now completely setup. In order to start selling, connect your Storeplum online shop with a domain name and publish your website to the Internet. Isn't it simple?
Step 3
Market Your Products
There are a few ways to market your products online. You can use search engines, social media, and online classifieds to find potential customers. You can also create a website and post information about your products and services. You can also attend trade shows and meet with potential customers in person.
Here are a few tips to help you market your products online:
Use Search Engines
One of the most important things you can do when starting out in the online selling arena is to use search engines. Not only will this help you find potential customers and suppliers, but it will also give you a good understanding of what people are searching for. By using the right keywords and phrases, you can help your website rank higher in search engine results pages (SERPs).
SEO is a process that encompasses the optimization of a website for the purpose of achieving higher rankings in search engine results pages (SERPs).
When done correctly, SEO can help a website achieve visibility in search engine results pages (SERPs), which can result in increased traffic and leads. However, SEO is an complex process that requires the dedication and expertise of a qualified professional. If you're not sure whether SEO is right for your business, consult with a qualified consultant.
Use Social Media
Another way to market your products is through social media. By using social media platforms like Twitter, Facebook, and LinkedIn, you can reach a large audience quickly. You can also use these platforms to build relationships with potential customers and suppliers. A good influencer on Instagram can easily catapult your sales by 10x in the first week of your product launch. Take a look at different ways to use Instagram to market your online store.
Participate in Online Forums
Another way to connect with potential customers and suppliers is to participate in online forums. By posting relevant information, you can attract attention from other online shoppers. You can also use these forums to build relationships and find new business partners.
Depending on your business niche, you can find hundreds on relevant forums on Reddit, Facebook, Slack, etc.
Use Online Classifieds
Another way to reach potential customers is through online classifieds websites. You can post descriptions of your products and ask people to contact you if they are interested in buying them. This is a great way to find customers who are looking for the same type of product or service that you offer. You can also use online classified ads to find suppliers.
Attend Trade Shows
One way to reach potential customers is to attend trade shows. It works extremly well if you have a demoable product. Trade shows provide a perfect opportunity to demo your product. You can meet with potential customers in person and discuss your products. For many sellers with a demonstrable product, trade shows have been pivotal part of their early traction.
Step 4:
Track Your Progress and Keep Improving
When starting out as an online entrepreneur, it is important to track your progress and keep improving.
To figure out how to make more money, look at where your business is making less profit than it could be.
Additionally, by tracking your progress, you can also determine whether or not you are on track to achieve your business goals.
There are number of metrics that you need to keep an eye on in order to monitor your business. The most common way is to include Google Analytics with your website.
Google Analytics or GA is a comprehensive data analysis tool which gives out a great amount of information on how website visitors are using your online store. That too for free.
In order to integrate Google Analytics with your website, create a GA account for your website domain name. The tool will generate a unique key for your newly created account. Simply copy this key and paste it in the Analytics section of your Storeplum Dashboard.
You'll immediately start seeing important data about your website like number of weekly/ monthly visitors, their locations, what time of the day do they visit, etc.
With so much of data overload, it can be overwhelming to see which is the most important metric to track. Storeplum's dashboard by default will give you a preview of number of new users added, new orders recieved in this week, average order value, cart abandonment rate and more.
Our experts at Storeplum have compiled a list of 10 most important KPIs to track for your online business. These will not only help you to keep on track with your business but also give you insights on how to improve in the long run.
Conclusion
Starting an online store is a great way to become an entrepreneur in 2022. Follow these steps, and you'll be on your way to successfully sell the products that your customers love.
Want to start an online store for absolutely no cost today? Try Storeplum's 14 day free trial and build your own online store in no time or reach us out at info@storeplum.in if you need more information about us.
Storeplum's in-house editorial team brings to you the best content when it comes to growing your online business on the Internet. We write about growth hacks, case studies, government schemes and other related information for e-commerce business.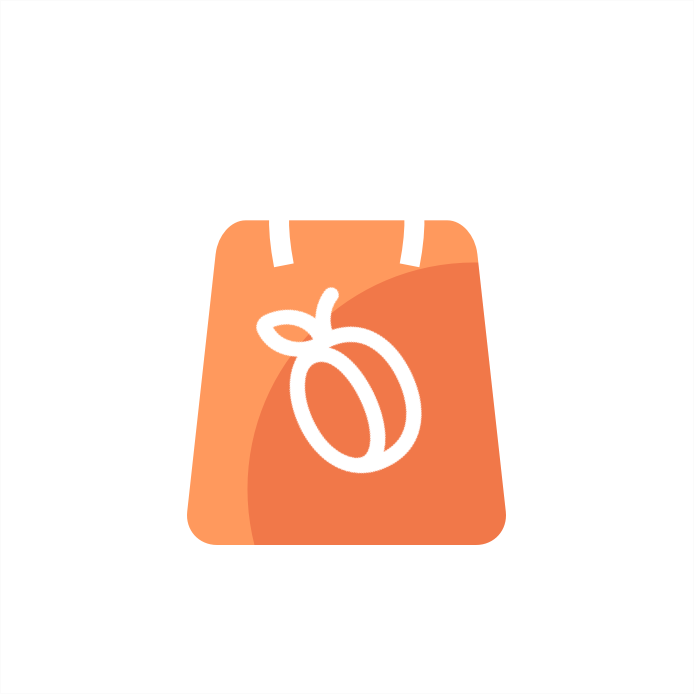 Every journey needs a first step.