9 Digital Marketing Strategies for Online Clothing Brands
By Pritesh B
Posted | 14 min read
When it comes to fashion ecommerce, there are a lot of things to consider while building and marketing an online business.
Out of all these,digital marketing is without a doubt the most important thing. In order to carry out this task successfully, you need to have a well thought out marketing strategy or a plan to grow your business on the internet.
By the end of 2024, it is estimated that the fashion industry is right on track to hit the $100 billion mark in revenue . Many online brands find this as a huge opportunity to capitalize on and are on the lookout for smart and innovative ways to capture a major market share.
Big fashion brands pour in a ton of money on marketing research, understanding target customers, their interests on social media platforms, the websites they spend much of their time on and much more.
Besides understanding a target customer or a persona well, brands also put a significant amount of time and energy in building great email lists, personalizing every aspect of their online store for their customers and working on website content for better search results.
These fashion marketing strategies, when done right can do wonders for your online fashion brand, and will definitely help you stand out from the crowd!
That being said, let's go through some of the most important digital marketing strategies used by big names in the field. These are elegant, yet so simple that you can apply them for your own online apparel store without much effort.
Strategy 1
Fix buyer persona for your online clothing business
When it comes to shopping online, every person is different in their own way. Each target customer has their own taste in fashion, like a certain type of outfit or even a custom collection of their own.
On average, young adults and millennials spend 42% more time on online shopping websites and their decision making to buy a product is highly influenced by current trends and social media influencers. Online shoppers have been at the mercy of influencer marketing since the last decade.
That makes it imperative in fashion marketing to do a thorough research of the target audience before starting with marketing strategy and campaigns.
For example, if you are selling online products specifically meant for women, you can include the following questions in your market research.
What is the age of the target customer profile?
What is the most common profession of target customer?
How much amount of time do they spend on online shopping?
What are their interests on social media?
What movies or TV shows do they watch?
Where is the target customer persona located geographically?
On an average, what is the average income of the target customer persona?
Is the product suitable for the socially active customer segment?
Spanx, a global fashion brand founded by celebrity entrepreneur Sara Blakely is an epitome of a product market fit. Today, the brand is a household name when it comes to extra comfortable shapewear which are deeply loved by women all over the world.
Over the years, the brand has created a niche for itself only because they did a thorough research in understanding what the customer really needs.
The success of your strategies for online clothing business and related efforts is directly related to the amount of time you spend in finding the right target customer segment. This one single activity can turn out to be one of the most effective one and consistently provide results in the long run, if done right.
Spend enough time on this research and seek constant validation of your research by talking to the target customer segment. Irrespective of your business domain, whether its fashion ecommerce, electronics, pharmaceuticals or anything else, this blog can guide you in building a target persona for your research.
Strategy 2
Stay consistent with your clothing brand look everywhere
It's crucial that your online clothing store looks cohesive and consistent across all digital marketing efforts - from online ads to social media and influencer posts. A consistent look and feel across all channels adds visual cues to anyone who takes a look at your brand.
This makes it very easy for a random user browsing on the Internet or even dropping at your fashion boutique to identify your brand.
At the same time, this will also help you connect with some segments of your target audience at a personal level. It has seen that specific colours can add confirmation biases when it comes to online shopping.
Just like the brand name, Good Earth, an online clothing business from India has chosen earthy colours and a warm tone throughout their website. Their colour scheme easily resonates with customers who care about the environment, making conscious choices to protect it.
Apart from colour scheme, a consistent font size and tone can go a long way. Use the same fonts, colours, and graphics in all of your materials, and keep tabs on industry trends so you can be compliant with changes as they happen in fashion marketing.
Landing pages are a great way to target potential customers and convert them into customers. Make sure your pages are easy to navigate and loaded with relevant keywords.
Just like their landing page for their online clothing store Bonobos, a men's apparel brand shows a great deal of consistency on their website as well as their instagram channel.
The text font size and their tone is very much in sync with Bonobo's Instagram page.
Experiment with different marketing strategies and find the ones that work best for you. Keep in mind that a clothing brand needs to target a target audience that is fashion-savvy and has a budget to spend.
Strategy 3
Digital marketing 101: Targeted ad campaigns
With so many apparel brands popping up each day, it can be really hard to stand out and shine with your online clothing store.
But now that you have a good hold of doing primary research on your target customer segment, it's time to channel your efforts building a campaign. Today, social media giants like Facebook, Instagram and TikTok have been the key customer acquisition channels for many brands.
A large credit for this goes to smart algorithms developed by these companies.
These algorithms allow you to narrow down your market campaigns to only customers in your target segment. With some careful tweaking, these ads can output extremely good conversions compared to any other customer acquisition channel for your clothing brand.
Besides, ads can also help you get indirect feedback from real users or customers on how your product is actually perceived by the end user.
Rare Rabbit, a contemporary online clothing store for millennials run consistent target ad campaigns across all product lines. These ads not only target an audience of a certain type but also rotate their inventory just to understand what the user is spending most of their time on.
This user behaviour helps Rare Rabbit target and re-target users on social media to keep them engaged with the brand and indirectly improving their brand loyalty
Strategy 4
Launching the perfect Press Release
Try getting a press release into publications, online magazines which your potential customers are already reading. Professional press release (PR) is one of the best ways to get directly into the mailbox of your target audience.
Follow these guidelines to make the most of your press release for your upcoming new line promotion.
Add great visuals.
What can be the best way to showcase your product line and your clothing line in a press release? Great visuals will set you apart from the rest of the boring press releases which are nothing but random text blobs which nobody cares to read.
Esteė Lauder keeps it simple by adding stunning visuals to their press release. Anyone who reads this already knows what the PR is about by just looking at the visuals.
Be articulate
Your PR can fall flat if it's generic or too difficult to understand. Be articulate. Write your press release for the right audience. Only provide information which is absolutely necessary for this PR. Do not forget to add an actionable statement at the end of your press release.
Examples can be Check out on our sister clothing brand or Watch the new product line at Fashion TV at 9PM today.
Work on headline
Last but definitely not the least, headlines are the first impression of how your PR is going to be. Spend some time on understanding what tone will resonate with your target customer audience.
Do they like a casual tone or a formal one? Do they care for your verbosity in text? You want anything but a boring headline. Nobody wants to read that. Keep the readers interested.
Danish fashion brand Luxury keeps it straight forward when it comes to headlines. Their headline is on point with just the right words.
Strategy 5
Curated Email Marketing Campaigns for Repeat sales
Repeat sales is a function of great product, great customer service and a great shopping experience. A regular online clothing store or ecommerce stores in general make most of their revenues from repeat sales.
Repeat sales also helps in increasing average order value per customer as well as increasing their overall lifetime value.
One of the key strategies to obtain consistent repeat sales is to keep the customers engaged with the brand. You can do this for your online clothing store by setting up right email campaigns for your customers.
People in general like to hear or read stories. Give them one. Just let them know your journey while building your online brand
Huckberry offers discounts to customers who have been with them in their six year journey. This not only sticks with new customers but also builds a connection with existing customers to be loyal with their brand.
Strategy 6
Marketing strategies of personalization
Personalization in e-commerce is picking up a lot of attention since the past few years. There are tons of smart tools and analytics apps available today which tell a whole lot of information about your online users.
Just as each customer is unique and every purchase has its own situation, there is no one-size fits all in personalization.
You must identify the customers you want to target for a campaign and then figure out what worked for them in the past. Use this information to your advantage by making the online shopping experience for your user as personal as possible.
A McKinsey report has shown that personalization in shopping experience has improved engagement levels on e-commerce websites by over 20%. This also indirectly decreased the marketing spends by over 15%. This is a great news for your clothing store.
Some of the easiest ways of personalising a shopping experience is to provide a relevant product recommendation.
Storeplum's built-in app allows you to select patterns and product categories which you can display as a recommendation for users of your online clothing store. As time progresses, these suggestions become more relevant as they understand user behaviour.
Sundry and other fashion retailers learn user patterns and recommends the right products for anyone who is browsing their product catalogue. Users spending enough time on these recommendations is a great signal for Sundry about user interests. These signals directly boost conversions for the brand.
Strategy 7
Reminding your online store visitors about abandoned products
A Baynard Institute study shows that average abandoned cart rates in online shopping, especially in a clothing store, is over 68.33%. This problem has been plaguing the industry ever since its inception.
There can be many reasons for cart abandonment, but an abandoned cart doesn't necessarily mean a lost sale.
In fact, some shoppers will abandon a cart and come back later to purchase the item. As a fashion retailer, you just need to remind them that they left something behind. The best way to do this is by sending them a follow-up email after they abandon the item in their cart - or as soon as possible after they leave it there.
Some common techniques to tackle abandoned cart in online clothing store
As an extension of personalised experience to your end users, abandonment cart emails can do wonders when done right.
Today, you can automate these emails through some great email marketing tools like Klaviyo, Mailchimp and others. In a matter of a few clicks, you can build a compelling email marketing campaign which will keep your brand connected with your customers.
Levis sends out a carefully crafted email, reminding users of products that they've added in cart. Adding further discounts is a way to keep users motivated to make the purchase.
If you are using Storeplum's built-in analytics on your store, you can set up goals to actually see how many users added items to cart and left. This gives you insight into what types of products are most likely to help drive sales down the road.
Just like Levis, you can offer a compelling discount to the user. Nobody shopping online likes to pay full price for shipping costs.
In fact, just to overcome this hurdle, Amazon launched Prime memberships almost a decade ago. According to a recent study by Amazon, the percentage of users abandoning their shopping carts without a prime membership is far more than those who do. Other giants in the fashion industry followed the lead of Amazon soon.
This suggests offering incentives like reward points and free shipping through memberships can be a great way to boost conversions in the long run.
Strategy 8
Planning seasonal campaigns far in advance
In fashion industry, holiday season is one of the busiest times for most of the online stores. This is especially true for a well performing clothing brand. It makes sense to be prepared for these events well in advance before the day!
Planning well ahead is the most important factor in launching holiday campaigns for online stores. If you wait until the last minute, it will be nearly impossible to get everything ready in time.
According to Google, the hype for Black Friday deals begin as early as the first week of October, giving at least 8 weeks of time for brands to prepare.
The two weeks before Black Friday is when online users are actually starting to look out for products to buy. This means that your marketing campaigns can start as early as the first week of October.
Finally, when the craze is all gone, you can still monetize on after season deals like Cyber Monday or last moment deals.
Strategy 9
Supporting a good cause
As the Internet is reaching masses, many are becoming more aware about the choices that they make. Some care about the environment while some care about ending world hunger. Fashion ecommerce took this opportunity seriously.
Today, several fashion brands are using causes as a great way to give back to society and at the same time connect with online users who are conscious about their choices.
Brands supporting a noble cause have seen over 21% more engagement compared to other brands.
The Gap Foundation accepts used Gap merchandise and sells it online at thegap.org/giveback/shop. The amount of money donated goes directly to the foundation's programs and initiatives such as supporting women in business.
Here are some ideas you can use as a online fashion brand promoting a good cause-
Donate on each sale
Many fashion brands support giving back through their sales around the holiday season. For example, Rare Humans- a fashion brand for millennials recently launched a campaign where $1 of every sale that they made on their online store went directly to a NGO which supports environmental issues.
Product Giveaways
You can also offer prizes such as gift cards or other rewards as incentives for people who make donations through your website. This gives them something tangible to give away as well as increasing awareness of your brand among potential customers.
Use social media marketing to raise awareness about an important cause and get people involved in the process.
Silent Auctions
Creating a silent auction is another way for users who want to donate to your cause. Simply create a auction page on your website with information about your cause
Conclusion
E-commerce has become the preferred method for consumers to purchase apparel. The ease of browsing, shopping, and checking out has made online shopping a convenient option for those looking to purchase apparel without the hassle of traditional brick-and-mortar stores.
Apparel brands have found that the best way to reach a wide audience online is to build an e-commerce presence, allowing them to expand their reach, build their brand, and generate more revenue.
We hope that this article was able to provide relevant strategies and tips for building a brand and increasing sales for your online fashion brand.
1. How do I market my online clothing business?
You can market your online clothing business by first understanding your buyer persona. Once you know that, you can then run targeted ad campaigns on Facebook and Google, do affiliate marketing by connecting with the right influencers and retain customers through email marketing.
2. Is online clothing business profitable?
Yes. Profit margins in online clothing business is between 15-30%, making it one of higher margin business. Although you should be aware that this also makes it a cluttered space to enter in.
3. Is starting an online clothing business a good idea?
Absolutely. If you are new to selling online, then starting an online clothing business is a good idea given its high profit margins.
4. What are the 4 P's of fashion marketing?
The 4 Ps of fashion marketing include product, price, place, and promotion
Ecommerce advocate and Co-founder at Storeplum. I like to write about current trends in ecommerce, best practices and innovative ways on improving online store conversions.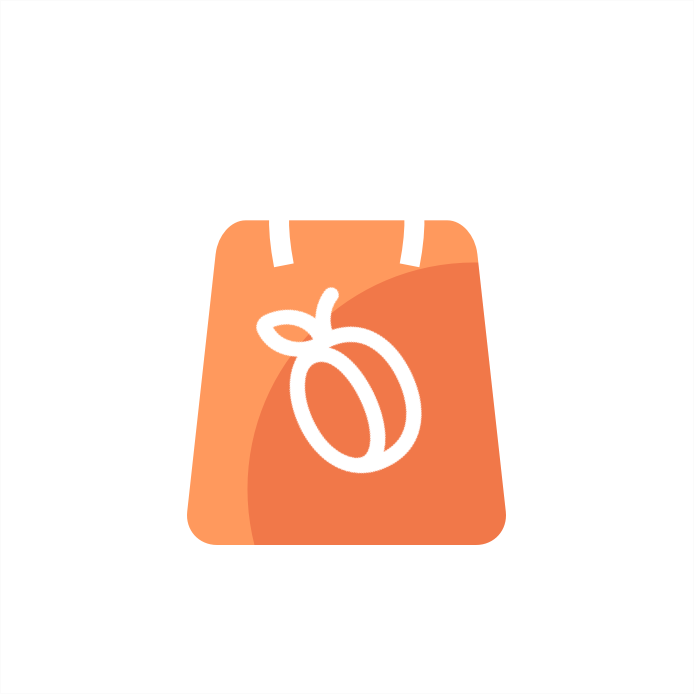 Every journey needs a first step.