Avoid These Hidden Costs Before Starting Your E-Commerce Store
By Pritesh B
Posted | 6 min read
Thinking about how to start an online business in India? Big players like Amazon, Flipkart, Meesho and similar stores have given people the idea that the field of e-Commerce is all about sitting back and expecting cash registers to start ringing from the word 'go'.
It is only when they see the service-providers' bills they realize that transaction fees, commissions and service fees are too much to bear.
After doing some math, most sellers tend to start their own e-commerce websites that they think would get them the output they need, at a fraction of the prices.
Simple static websites only provide information about you or your product. Today, there are hundreds of no-code website builders available out there who can build a static website for you for no cost at all. E-commerce websites on the other hand go beyond helping visitors buy things online. While the former only broadcasts one way, the latter is about solid two-way communication with an intent to provide goods and services.
Platform and Plugins Costs
As one might expect, setting up an entire ecommerce website can be an overwhelming task. You need to have just too many things in place like a user management system, inventory management, managing product catalogs and many other things to get started with selling on the Internet.
Although there are tools and web agencies to help you get onboard with your online store, they tend to become more expensive if you are not careful in understanding exactly the features which are essential for your business.
Most folks somehow get the idea that an e-commerce website is no different from their usual static website plus a few other features thrown in to make it attractive to buyers. In fact, they do not count on several important factors like cloud infrastructure costs, payment gateway charges, logistics involved for ecommerce websites.
Content Building and Publishing Costs
As your business grows, so does the content on your website. In fact, the education that you provide through your content is bringing you more business on the internet than you might think.
Naturally, the more content you push, the more space you are going to need on the cloud. This directly increases the costs of hosting your website. Additionally, many platforms also charge a small convenience fee and a transaction fee as a part of maintaining your website.
Maintenance Costs
A bigger website does not necessarily mean bigger expenses though. Another most common expense is associated with managing security certificates or SSL certificates.
Having an HTTPS website highly improves your chances of being crawled by search engines as well as adds an additional layer of security and peace of mind for your customers while making payment transactions on your website. Some platforms or web agencies also add these costs in their invoices.
With all these expenses associated with building an ecommerce website, one might think- is it really worth it? Is there a way to build an ecommerce business on a platform with all the necessary features, all the bells and whistles, but not necessarily the costs?
Storeplum thrives to make this easy for you. We understand that starting an ecommerce website can be a daunting task, especially with way too many unknowns in the beginning.
Storeplum guarantees your business growth with the help of a systematic growth plan. This plan helps you build a sustainable and scalable online store without spending a fortune. Our pricing calculator can give you a rough idea on the amount of money you'll be saving with your online store built with Storeplum.
Starting an online store can be easy, but growing it is difficult. Apart from a fully functional ecommerce store, Storeplum helps you with the following activities to help with your outreach for no additional expenses-
SEO
First time ecommerce owners are in for a big surprise when they realize that their websites aren't SEO optimized! Like a blind man blissfully missing a beautiful woman standing close by, a search engine will entirely miss a non-SEO optimized website despite all the frills. With the kind of tools and technologies available today, this is simply not acceptable.
Storeplum Infinity provides built-in support for on-page SEO optimization. To put it in layman terms, it means that you can add relevant information about your products, services and offerings in a structured format so that search engines like Google, Bing can index your website pages effortlessly, improving your website traffic. This indirectly helps you in saving the extra expense on marketing.
Content Management System
A content management system or a CMS is an important arsenal in digital marketing efforts. The job of your content is to educate your current and potential customers about products and offerings and anything that falls under your business domain.
Website owners often have to rely on other content management systems like WordPress or Medium to push their content. With this logic, they have to manage another website just because everyone is doing it this way.
Well, not anymore! Storeplum provides an in-built content management plugin which allows you to publish your content right from your Storeplum Dashboard. There is absolutely no need to manage or use another platform for your content. Storeplum Infinity's powerful recommendation system will also help you on content suggestions and trending topics in your domain. This will save you additional money on complex tools which plan keywords, content and other related things for you.
Plugins to send emails Just pushing the content on your website is not enough. You need to have mechanisms in place so that your content reaches your audiences regularly. With Storeplum's default integrations to MailChimp, you can create and build new marketing campaigns, email automation seamlessly, within a few clicks. As expected, without any extra money from you!
Zero expenses on cloud hosting There's no additional convenience fee or maintenance fee with your ecommerce store. Just pay the monthly subscription fee and host unlimited product catalogs, publish unlimited blogs and scale your store for several thousands of users.
Become part of Storeplum community Storeplum community is a group of highly motivated people who want to succeed in their ecommerce business. As our customer, you automatically become a member of our vibrant community. Learn tips and tricks, best practices from pros and also impart your knowledge to someone who you think can benefit from it.
At Storeplum, we really want to see you grow and succeed in your online business. Unfortunately, many of the options available out there get expensive in the long run. Our goal is to educate you with as simple means as possible so that you can make an informed decision while choosing the right way to build an online store for your business.
If you feel that your business may benefit from Storeplum, you can try our 7 Day risk free trial, without any commitments. You can sign up for your free trial by adding your email address below.
Pritesh B
Ecommerce advocate and Co-founder at Storeplum. I like to write about current trends in ecommerce, best practices and innovative ways on improving online store conversions.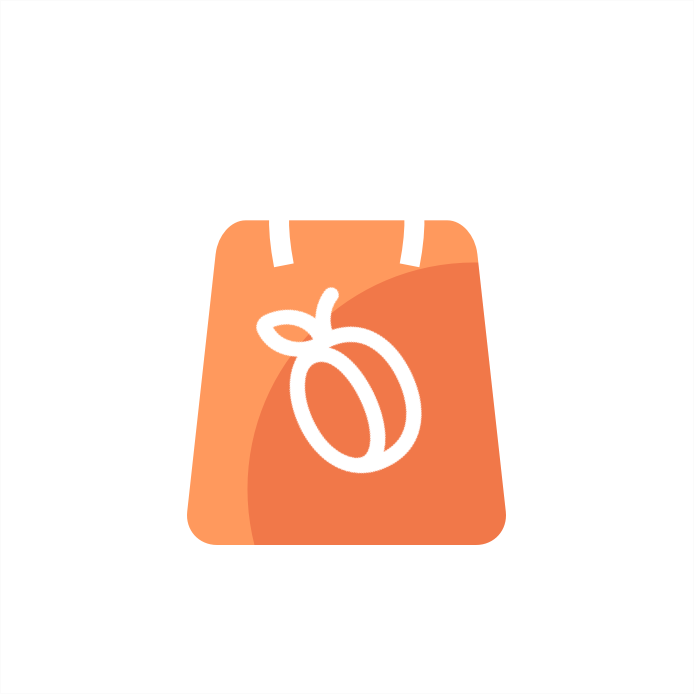 Every journey needs a first step.