How to Build a Community Around Your Brand and Online Store
By Storeplum Editorial
Posted | 5 min read
Community-led marketing is taking over the internet. Brands are trying to figure out how to build communities around their products, services and themes, and it is slowly becoming a non-negotiable part of doing business online.
While the buzz around community building has increased dramatically over the last few years, the concept has been around.. well, forever.
Each one of us is a part of many, possibly hundreds of communities. Throughout our life, we've been part of communities around our school, sports, university, hobbies, education, etc.
Building a community around your brand and store is essentially building a group of people who are interested in similar things or working toward similar goals. Not only does it build brand awareness and loyalty, but it helps you understand your customers better and create products that they will actually want and love to use.
Here are some steps you can take to build an active, thriving community around your brand and store
Be more active on social media
Social media is usually the first point of contact with your customer today. Through your feed and content, your potential customers get a feel for what type of a brand you are, what products or services you offer, and what the overall reputation of your brand is online.
It's a no-brainer that the first contact with your brand should be an impressive one. Also make sure that your tone and voice on social media is what you'd like your brand voice to be perceived as.
Nua, a store which sells hygiene products created a women's wellness community through their social media channels. They mix up the type of content they post to make it relevant to their ideal customers.
What you can do
Create a strategy and plan for your social media content
Post consistent content that is of value to your ideal customer
Create a hashtag for your brand that people can use while talking about your brand and products
Engage with people messaging you or leaving comments on your content
Use your content as a way to figure out what your customers are happy with and what they'd want to improve
Build and nurture an email list
Engaging with people outside of social media is always a good idea. Social media is saturated with content. Attention is sparse, distractions are plenty.
It's very difficult to have someone's undivided attention and update them about your products and work in an environment that is created specifically for short attention spans and continuous scrolling.
They say email is expensive real estate, and they're right. Email marketing allows you to reach your potential and existing customers directly through their inbox. Once someone opens your email, unlike social media, they have your full attention, even if it's just for a few seconds.
The higher value of attention also makes an email address much more valuable than a like on Facebook or a follow on Instagram, so you should use this access wisely and mindfully.
What you can do
Send an email newsletter with updates about latest products
Share stories about your brand and customers
Share latest developments in the industry and your company
Encourage customers to share their experiences
How can you make better products? By listening to your customers.
How can you get feedback from your customers? By encouraging them to share it and assuring them that you're listening.
Remember the hashtag we discussed in the social media part of this article? It's a great tool to monitor conversations around your brand. Encourage your customers to use it and to share their experiences with your brand!
Not only will this get more eyes on your brand, it will encourage people to buy the products that others have had such great experiences with! Your customers are also your brand ambassadors!
Don't forget to monitor and respond to your emails and DMs, too. It is important that your customers know that they're valued and their voice is being heard. They did believe in your product and purchase it, after all!
Some brands also have closed communities or chats where they release exclusive updates on the roadmap of their products.
multiple hashtags to invite their community to share pictures with their products by Blue Tokai
Blue Tokai uses multiple hashtags to invite their community to share pictures with their products. Some of them are #BlueTokaiTravels, #FriendsofBlueTokai, #BlueTokaiBookClub
What you can do
Hold chats or gatherings where customers can share their experiences about your brand
Share/ re-share people's testimonials on social media
Address negative feedback, too!
Engage in conversations where people are giving feedback
Be transparent about a plan to address issues
Engage in social listening
Every relationship in our life relies heavily on good listening skills. So does a relationship with a product creator and product consumer. How can you make sure you're helping the people interested in or using your products if you won't listen to them?
This is why social listening is important. It means exactly what it sounds like- listening to social conversations, in your case specifically to conversations around your brand and products.
Listening to and engaging in conversations about your brand, especially when you can solve a problem, makes people feel heard and their problems validated.
Social listening (and implementation of feedback) makes people feel like a part of the brand's community, because they feel seen and heard. It's them you're building for, after all!
What you can do
Monitor conversations about your brand name and specific products on social media
Track your brand and product hashtags
Track competitor names and hashtags
Track conversations about the larger industry you're a part of
Use the feedback to create better product
building online community
Building a community is a long-term game. It requires patience, empathy, good communication and a serious commitment to creating a great experience for your customers. Being consistent will pay off- bringing like minded people together so they can help each other and help you build a better brand and products is definitely worth the time and effort.
Storeplum Editorial
Storeplum's in-house editorial team brings to you the best content when it comes to growing your online business on the Internet. We write about growth hacks, case studies, government schemes and other related information for e-commerce business.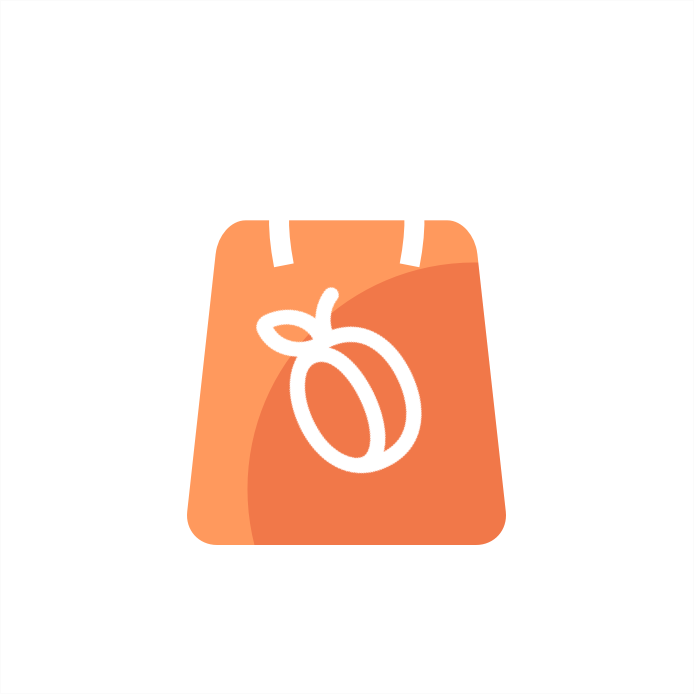 Every journey needs a first step.