How To Start An Online Sustainable Fashion Brand
By Pritesh B
Posted | 7 min read
Sustainable fashion brands are a major buzzword in the industry these days and it's been around for a good reason.
Sustainability is the future of fashion, and will likely be the only way for the industry to survive in the coming decade. It's no longer a choice for brands, but a necessity.
What is a sustainable fashion brand?
A sustainable fashion brand is an ethical business that aims to minimise its negative impact on the environment and society by its decisions and actions. Sustainable brands use eco-friendly materials when manufacturing their products, they are transparent about where and how they source their materials, and engage in activities that give back to people or the planet.
There are many different types of sustainable brands out there - some focus on being zero waste, some use organic cotton, some focus on up-cycling denim or vintage clothing.
There's no right or wrong way to be a sustainable brand as long as your intentions are honest and you're making positive change somewhere along your production line.
Consumers are becoming increasingly aware of their impact on the environment and, as a result, demand ethical and sustainable products that align with their values.
So if you are thinking about starting your own online business, now is a great time to start your sustainable fashion brand.
These 6 steps can guide you in building an e-commerce website for your fashion brand.
Table of contents
---
1. Register a domain name
The first thing that you'll need to do to start your online sustainable fashion business is to register a domain name for your website. You can register your own domain at Namecheap or GoDaddy.
A good domain name should be short, descriptive and easy to remember. Once you have registered your domain name, it's time to build your website. On an average you can buy a domain name for about $10-$100 a year.
2. Select an e-commerce platform of your choice
You'll need to build a professional and functional e-commerce website to grow your sustainable fashion business.
Storeplum is easy to use and includes everything you need to sell online: a secure shopping cart, payment processing, inventory management tools and more. Get the most out of Storeplum with these tips-
Show your best sellers on the main landing page Display your best products on your homepage so that visitors don't have to navigate through the entire website to find them. This helps create a direct path to sales.

Write a crystal clear message which appeals to your audience instantly Some people do it, some don't, but writing a clear message can speak volumes about yourself and win the trust of your customers.

Show photos of products in use Showing how something will work in real life will help people visualise what it will look like when they buy it. Also, try adding lifestyle images to really connect with your audience at an emotional level.

Stick to the theme's colour palette Consistency is one of the important aspects while building a brand. A soft drink bottle with a red cover can be easily identified as Coca-Cola, even without looking at its logo. It's important that you stick to common theme colours. Less is literally more in this case.

Add a lot about yourself, why did you start this business, what motivates you, etc People like to hear good stories. Use it to your advantage. Let your customers know you. Tell them your story on why you started this company, any challenges that you faced in your journey, etc.

Highlight client reviews and testimonials "Social proof" is the idea that if other people like something, then we will too — a concept that can be traced back to psychologist Robert Cialdini's book "Influence." Make sure you have a section on your website devoted to reviews and testimonials. Survey has shown that about 85% of buying on the internet is based on customer reviews.
3. Build feature pages for your online store
Feature page gives you the opportunity to create awareness and educate your customers about your brand.
In general, sustainability can mean different things to different people. You can create awareness by telling your target audience on why sustainability is important in the coming years or how your brand is giving back to the planet by using biodegradable textile materials.
Patagonia builds awareness about sustainability by explaining their usage of fair trade organic cotton and recycled materials along with their environmental sustainability initiatives.
You can customise your Storeplum theme defaults based on your liking. In general, you should be including the following pages for your business-
Contact Us page Give your users an opportunity to reach you out if they have any questions about products or if they need to track their orders.

Instagram feed integration Thousands of brands are using Instagram as their primary channel for customer acquisition. Connect your Instagram feed to your main page to add authenticity to the website

Blogs This is by far the most important page that you should have. Start educating your target audience from day one with your blogs. With blogs, your goal should be to become industry leader when it comes to sustainable fashion brands. Your target audience should be reading/knowing about new information from you.

Privacy Policy This gives an idea to your website visitors about data privacy.

Terms and conditions We recommend getting a terms and conditions page drafted from a legal counsel. This will protect you in case of any lawsuits and your visitors will also have an idea on general terms of services while dealing with your business.
4. Build a strong content plan
If you're already familiar with the benefits of having a blog for your online business, it may be time to take the next step and create a content plan. A strong content library with fashion tips and trends can draw a lot of organic traffic to your website. Key points to keep in mind while starting with blogs
Post regularly
Find out relevant topics your target audience may be interested in.
Use Google trends, Google keyword planner and online communities like Quora and Reddit to see what your target audience is talking about.
5. Promote your online store
Set up your business accounts on major social media platforms like Facebook, Instagram, Twitter, Reddit, etc. Keep an eye on your competition, see what they are posting. You can make some rough guesses from here.
Keep in mind that each social media platform has a different type of audience. Keep your content relevant accordingly.
Apart from this, start nurturing a quality email list. Almost 58% of repeat customers buy again because they saw a new product or a promotion in their email. Storeplum's Infinity allows you to capture emails and schedule email newsletters directly from the dashboard.
Finally, most of your early users are going to visit your website through word of mouth. If done right, word of mouth can do wonders to kick off your business.
Conclusion
There you have it, a quick startup guide for those who are thinking of starting an online sustainable fashion brand. We've given you a basic framework at the beginning of this article and then we looked at each element in detail for your convenience. Good luck!
Ecommerce advocate and Co-founder at Storeplum. I like to write about current trends in ecommerce, best practices and innovative ways on improving online store conversions.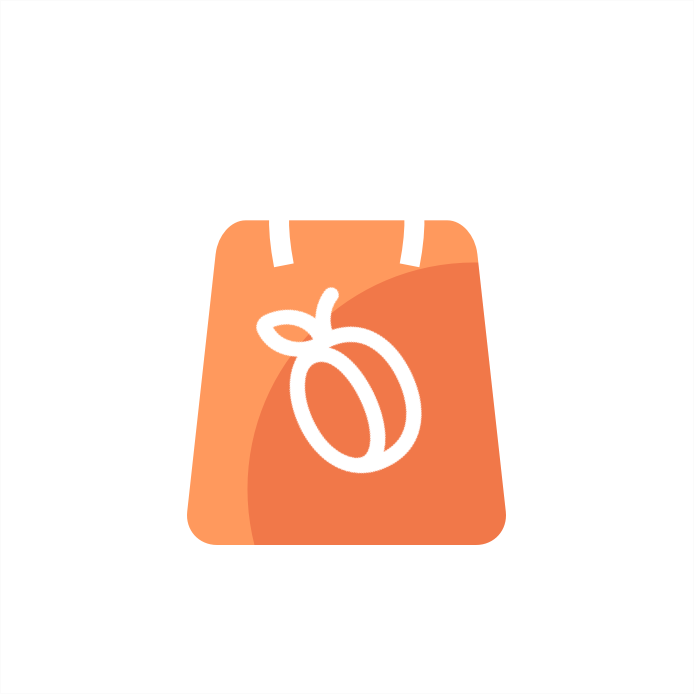 Every journey needs a first step.