Guide To Instagram Marketing For Your Online Business in 2022
By Pritesh B
Posted | 22 min read
This is the ultimate guide to Instagram marketing for your ecommerce business.
So if you want to -
Build an optimised Instagram bio page
Use different tools provided by the platform to scale your product or service
Systematically increase your followers using Instagram Stories
Turn instagram followers into customers
Then you'll love this new guide. So without wasting any further time, let's get started.
Table of contents
---
Chapter 1
Instagram Business for any online business
With over 1B monthly active users, Instagram by far surpasses all other social media platforms when it comes to reaching a targeted audience for your online store. So, if you are a brand and looking to grow your audience base on social media, switch to an Instagram business account first.
Instagram Business has a larger number of consumers than content producers. But these numbers are seeing a paradigm shift. There have been several recent modifications to the platform which makes it easier for big online brands and ecommerce stores to build their audience.
A majority of brands followed on Instagram include media outlets, celebrities, football and online brands.
Today, the platform is considered as a haven for lifestyle brands, content creators and celebrities as traffic from instagram is directly adding to their revenues.
Instagram is a great platform to build a community for your brand through instagram posts, instagram stories and other marketing campaigns provided by the platform.
It goes without saying that if you are an e-commerce brand looking to grow your online presence, building and nurturing your Instagram business account should be a big part of your social media marketing strategy.
As a new ecommerce business, the following tips will help you in getting started on your new profile on the platform.
Set up Instagram Shop
Let's get the basics in place by first downloading the Instagram app and setting up Instagram shopping for your brand new business account. Not so long ago, Instagram provided basic tools to analyse post performance and hashtags to improve post outreach.
But with more and more brands starting to sell online, Instagram became more friendly for ecommerce stores.
Today, the platform provides several features like instagram ads, instagram analytics and others which allows your followers and audience to easily buy your products directly from your posts.
In order to be able set up shopping on your Instagram account, do the following-
If you don't have it already, you will need to have an ecommerce website where you can use instagram to drive interested users to your online store.
Storeplum is a no-code ecommerce website builder with several growth tools to help you drive business growth from day one. Build a highly performing online store in no time on Storeplum. You can build your website and try out all the growth features with a 7 day free trial.
Set up a Business Manager account through your Facebook. Here's the link for Facebook Business Manager for you.
Now that you have a Facebook business manager set, start onboarding your product catalogue into Facebook Business Manager through Commerce Manager. Under commerce manager, select a checkout method. Choose between redirecting users to your ecommerce website or letting users make purchases directly on your Instagram business profile.
Start adding products by creating a new product catalogue
Submit your newly created Instagram shop account for a review.
PS. Shopping for Instagram is not available in all countries at the moment. Checkout Instagram's eligibility requirements to see if your online store qualifies for this feature.
Create super posts on Instagram from time to time
We call any post with a caption length of more than 100 words as a super post! Why? Because a super post instagram content is directly related to the user engagement of your instagram audience.
So, when you are first starting with Instagram, think about how your brand is going to make a difference in the life of your audience or how it is going to solve a particular pain point that they are facing.
Honestly, not every post has to follow this pattern but in general, have a habit of posting at least one super post per week. A super post is when you share an update about your brand or highlight a customer or just share your opinion on a certain topic.
According to a recent Instagram marketing report, long instagram captions or super posts have been gaining traction since 2017. This trend will continue to grow in 2022 as more and more brands are now pushing mini blogs as their captions.
This is a great opportunity for online brands to tell their stories which go beyond promotions, product descriptions and sales posts, indirectly, improving your engagement with your instagram audience. So, make this a big part of your instagram marketing strategy.
The goal here is to make instagram content which is relatable with your audience. Built-in analytics tool provided by the platform allows you too see which posts are receiving for engagement compared to others.
Make your products easy to discover using tags
Before we explain, remember product tags are different from hashtags. Hashtags will improve your post discovery. Instagram allows you to have 30 hashtags per post. This means that there are 30 unique opportunities for you to showcase your posts.

Hastags are one of the most common strategy for Instagram newbies to gather

On the other hand, product tags will allow you to tag your products directly into your posts or videos.
The best instagram marketing tips are often the most simple ones. According to a recent survey, more than half of the platform users use Instagram for shopping weekly. This brings a great opportunity to meet your customers directly on Instagram.
If you were successfully able to set up Instagram shopping for your online business, then you can start tagging your products from your product catalogue. Today, there are several types of instagram posts. Let see how to tag products in different types of posts.
Steps to tag products in a post
While creating a post, tap on Tag products
Tap on the photos which you'd like to tag. You can search for products in your Instagram product catalogue
Click done when finished.
Steps to tag products in Stories
While creating a story, tap on stickers
Select product link sticker
Choose the product you'd like to tag
Publish your story
Steps to tag products in Reels
After you are done recording your Reel, click on Tag Product
Add products or collections that you'd like to tag
Click on Done.
As a rule of thumb, optimize your Instagram feed by adding product tags in all of your content - Posts, Stories, Videos, Reels.
Add at the most 5 product tags for each content
Do not overcrowd your content with product tags. Brands who abuse product tagging see poor reach or visibility of their content, indirectly affecting their presence on instagram.
Post regularly
Practice makes perfect. It's important for you to understand that in order to grow your online brand on Instagram, you need to post regularly. Many new online brands make the mistake of writing posts on the fly. That approach is hardly scalable and bound to fail.
Instead plan your posts well ahead of time by maintaining a content calendar. Posing regularly gives your online business an opportunity to reach more followers and potential customers. Always take a look at instagram insights to view which posts are performing better.
This will help you understand patterns and create more posts which perform well on Instagram. As a best practice, try using tools like Later, Hootsuite, Postly or others to schedule your posts well ahead of time.
Instagram also offers a rich analytics tool which can help you understand your user engagement level on each post published.
Chapter 2
Instagram marketing tips: How to get more followers in less time
I'm doing regular post to instagram, tagging in photos, commenting for reach, but the needle's not moving! My brand's followers have hardly seen any increase!!! I doubt if this can be a right marketing channel for my business.
Many new online brands fall into this category of expecting miraculous results while putting in average efforts. In fact, 1 out of 10 businesses will stop publishing just because they are not seeing any engagement on Instagram.
If you look at the numbers, over 48% online brands have less than 10K followers on their Instagram business page and just 3% have between 100K-500K followers.
Fortunately, effective instagram marketing guarantees consistent growth in followers over time. Most brands would spend tons of money to market on instagram by boosting posts and randomly adding hashtags on instagram.
But there's a systematic way to grow your followers organically which can help your brand in the long run. Let's take a look at these steps one by one-
1. Be interactive with your audience
Being interactive with your audience on instagram is an absolute must.
You need to create a message that connects with your audience and what they care about. If your business isn't interested in cat memes, don't make pictures of cats, or any animals for that sake. Remember that Instagram is a visual platform.
So consider posting different types of images and videos, like instagram stories of other business accounts.
Add behind-the-scenes looks at your company's work, client portraits, creative processes, and interesting facts about your industry — anything that can help inform your audience about who you really are and what makes you unique.
2. Host Live Sessions
Success on Instagram is highly dependent on your overall marketing efforts. An Instagram user spends less than 2 seconds on a non-interactive post. It means that you'll have to step up the game by being creative while interacting with your audienc
Hosting live sessions right from your instagram account and asking questions is a great first step in improving audience engagement.
Quick actionable tips for hosting a live session on Instagram
You don't have to do it alone. Invite other brands or influencers in your space and have engaging conversations with your audience together.
Use features like Q&A and media sharing through out your session
Keep adding an context about your live session from time to time as users join and drop at different times
Use questions stickers and poll stickers after your Instagram live. According to a report, Instagram users spend 3x more time on poll stories compared to regular stories
Finally, stick with few but relevant instagram hashtags
3. Include Call to Actions or CTAs
Another great way to drive traffic back to your website is by adding links throughout your captions and comments. When people click the link, they'll be taken straight to your site where they're much more likely to buy.
Make sure to add both internal and external links in order to get the best results. Also, consider including a CTA (call-to-action) in your comment. Try writing something like "Click here to learn how our services can benefit your business," or "Read more about this topic on our blog."
4. Build a community around your brand
Building a loyal customer base is an essential part of any instagram business account. You should focus on connecting with your audience wherever they may be online.
Start by asking questions via direct messages and responding to their comments. Then, use hashtags related to your business.
By joining these communities, you not only become part of a group of customers, but you also meet people who could potentially become future clients or employees.
5. Creating and collaborating with Influencers
Influencer collaboration is an integral part of any instagram marketing campaign. Almost all brands are aware of the power of influencers. Influencer marketing has exploded by 7X in the past 4 years alone.
With all brands reaching out to influencers for promotion, you can use a slightly different approach. Co-create with influencers using branded content and let creators tag products on your Instagram shop.
Actionable tips for working with Instagram influencers
As a no-brainer tip, start with credible influencers. Find influencers in communities that align with your business interests.
Create instagram offers by collaborating with influencers.
Don't let the influencers be intrusive when it comes to promoting your product. Just let the product slide in into a casual conversation. Legion athletics ties up with several online gym fitness trainers and enthusiasts who push their products indirectly through regular gym advice.
There are emerging marketplaces Intellifluence, Hype Auditor, Neo Reach which can help you find the right influencer for your niche. The entire process of finding and sorting influencers becomes very easy with the help of these platforms. Some of these platforms will also help you manage your instagram campaign as well.
6. Use a Video first content strategy
Thing about instagram is that it is now preferring videos more over photo posts. According to data published by Instagram, 91% of Gen Z use stories weekly.
Over the years, consumption of videos on Instagram has increased exponentially compared to photo posts. In fact, video is the most engaging type of content, bringing in an average of 24.25 comments and 1097.9 likes per post.
Actionable tips for posting videos - Stories, Reels, Live etc
Create an Instagram video which is short and sweet. With an average attention span of just about 3 seconds, less is always more when it comes to videos on Instagram. Make short reels, post funny videos which are easy to consume as content and share to Instagram.

Make mobile first videos. Ditch your SLRs and camcorders for shooting videos. Vertical format videos perform far better than landscape or square videos. As there's greater demand for consumption of stories (vertical in nature) it makes sense to publish videos in a format which is loved by millions.

Popular video categories which work best on Instagram stories are behind the scenes (BTS) videos, packaging videos, DIY videos, customer reviews.

Start with weekly themes for each category.

Reels is a great way to start a content technique that is unique to your own business. Something that is proprietary and with a little word of mouth, it has potential to go viral.

Another way of using Reels is to give an in-house shopping experience to your audience. Share your instagram to keep them engaged with a how to product tutorial.
Use built-in Instagram analytics tool to keep an eye on user engagement levels.

1080p is the standard resolution for video these days. You can lower the resolution if you'd like, but honestly it's not worth the sacrifice.

Just like videos, sounds also play an important role in storytelling. Especially in a product photo. Find music that relates to the time period of your story.
7. Use Instagram Guides
Instagram has recently launched Guides. A relatively new publishing format provided by the platform. Unlike Stories, which disappear after 24 hours, Instagram Guides can be discovered within the app on your profile or by others when they find your content via Search & Explore.
Implementing Instagram Guides into your strategy may seem like an extra step, but it's a surefire way to get more eyes on your brand and connect with new customers.
It's also an excellent way to drive revenue, as you can link directly to products within the description of each Guide. The best part? You don't need to be popular to get started. It has been an underutilized way of publishing content till now. It means that your online brand has a great chance of standing out of the crowd with these guides.
In layman's terms, Instagram Guides are like mini blogs where you can add detailed and curated content - all in one place.
Unlike feed, you can curate posts, product information, FAQ guides, reviews, recommendations and more.
Easy way to get an audience to your guide is through stories. Get more creative with stories using instagram filters.
You can even ask your audience on what different product guides they'd like to see by setting a trending hashtag on instagram.
Take a look at how Artifical Uprising is using this new found instagram marketing tactic to tell a curated brand story to their audience.
Artifact Uprising goes above and beyond in telling a curated story about giving gifts for a special someone. After explaining several ways to gift, the brand subtly redirects users to their website page where engaged audience can buy their products.
8. Add creativity to your photos
Since the platform limits the number of different instagram filters that you can apply, keep things simple. For product photos, choose clear backgrounds, high contrast lighting, and minimal editing are some of the key things to consider when you decide to publish to instagram.
In general, instagram doesn't like captions on images. Avoid using text overlays unless they serve a purpose for your image.
Instead, think about what words would complement your caption. Consider making a few shots for each category ("active on instagram", "weekend", "dinner", etc.), then choosing the best ones to feature in your story.
A good light source is anything that's able to produce even lighting across the entire frame. If you're shooting indoors, you may need additional lights to create the look of natural sunlight.
Shadows are a big no when it comes to product photography. Remember, a majority of buying decision of your product is directly based on how good your product photos are.
Once you've got the basics down, experiment. Try different lenses, change your camera position, and play around with the lighting and background. You'll find that everything looks great at first, but then something doesn't quite seem right. Keep experimenting until you figure out what works best for your brand.
9. Select a post schedule which works best for your brand
Instagram wants you to post consistently, so plan your content calendar well ahead of time. To avoid missing out on opportunities, set reminders on your phone to take certain kinds of photos at specific times. That way, you won't forget to shoot the perfect shot for your story.
Certain times of the day work well for different brands. For example, majority of daily Instagram users would view Instagram during early hours of the day while commuting to work or at late before going to bed. This means that times to post on instagram can carry a lot of weight on your overall user engagement levels.
10. Focus on quality over quantity
While it's okay to take pride in having thousands of followers, it's more valuable to have loyal followers who engage with your brand and understand its purpose than it is to have lots of fans who never click on any links you send them.
Audience on Instagram are more involved with brands than ever, so put effort into maintaining relationships with real people instead of chasing numbers.
Chapter 3
Use Instagram with automated bots: Yay or Nay?
Wouldn't it be great to automate this entire process we've been talking about so far! Well, most of us would love the idea of automating everything on Instagram - from posting, tagging, captions, etc. But how do these bots perform in real life? Is it even worth exploring?
Instagram can be a great platform for promoting your business or personal brand. However, it can be time-consuming to post regular updates and engage with your followers.
Automated bots can help you manage your Instagram account by posting updates on your behalf and engaging with your followers. This can free up your time so that you can focus on other aspects of your business or personal life.
An Instagram Bot is a computer program that interacts with users on Instagram automatically. It can provide likes, comments, and other interactions to help improve your account's engagement and popularity.
But why a bot?
There are many reasons why you might want to use an Instagram bot. Perhaps you want to increase your number of followers, or maybe you want to improve your engagement so that your posts are more likely to be seen by people who matter to you. Whatever your reason, using a bot can save you time and effort while helping you achieve your goals on Instagram.
How Do I Set Up an Instagram Bot?
If you're interested in using a bot for your Instagram account, there are a few things you should know before getting started. First, it's important to choose a reputable company that offers quality services. There are many bots out there, but not all of them are created equal.
Do some research and read reviews before selecting a bot for your needs. Once you've found a reputable company, setting up your bot is easy. Most companies will offer simple instructions on their website or through customer support
We did some digging around the topic by analyzing over 30 bots and here's what we found very few pros and more than okay cons-
1. Time savers
First, they can actually help you save time by automatically liking and commenting on your behalf. This can free up your time so that you can focus on other tasks.
2. More engagement
Instagram bots can help you improve your engagement by providing comments and likes. This can help to make your account more popular and attract more organic followers in less time.
3. Easy come easy go.
Primary reason for most of these bots is to quickly increase the number of followers of an Instagram account. But Instagram algorithms are getting smarter each day to block such bots immediately. As a community building platform, Instagram prefers human connections and engagements over bots.
So these added followers are more likely to be bots - not generating any value to your brand.
4. Inherent poor reach
Irrespective of their sophistication, bots follow a pattern in liking comments, posts, adding comments etc. These do not create the same human-like experience and the engagement which any brand would like. Note that instagram is going to identify this pattern sooner or later.
5. Risk of getting banned
If you use instagram for business then you are exposed to additional risk of getting banned on your Instagram account. It indirectly means getting banned from other activities too - like running paid ads on Instagram for Business, Facebook, access to Business Manager tools in Facebook.
Risking your business account is absolutely not worth it for increasing your followers with automation. Instagram bots work by accessing Instagram's API without the social media platform's permission. The platform is serious in implementing these terms of use when they requested the shutdown of Instagress, one of the several bots out there.
6. Information Theft
Setting up your instagram account with a bot can also have some serious side effect for your customers. Even though some bots claim to promote others' posts, they still take away followers and likes from those around them.
So, if you notice that your follower count is suddenly dropping, it could be because the bot decided to. Even worse, you may lose followers if you send a direct message to the bot and ask him/her to delete your account.
7. Unnecessary spamming
Many bots engage in a practice referred to as 'spamming'. Spamming involves the automated sending of many duplicate or irrelevant messages to your profile. While it might seem fun to send hundreds of duplicates of a single photo of a single product photo to your social media timeline, it's not something you should consider doing.
Most bots are set up to automatically tag you in an image - meaning you'd end up tagging yourself, not the bot. If you ever need help removing a picture from your timeline, check our guides on how to remove pictures from Instagram and Facebook.
This should tell you that it's best to steer away from bots to manage your instagram marketing.
Chapter 4
Case Study: Learnings from Future Lab's strategy to market on Instagram
Taiwanese lifestyle brand Future Labs partnered with local influencers on a series of branded content on Instagram that helped them to lift their add to cart conversions by 4.7X.
Future Labs make lifestyle products like hair accessories, strollers, backpacks and more. To launch this in a new demographic like Thailand, they needed to optimise their marketing strategies to appeal to the local crowd there.
The marketing team and Future Lab decided to translate existing video ads in Thai but had their doubts whether the Thai audience will be able to relate to that content.
At that time, Future Lab started with instagram marketing to collaborate with local Thai influencers to create branded content ads. Primary Instagram features used -
Story videos with polls and Q&As
Carousel photo ads
Branded content with Influencers using Reels
Instagram Shop
Before running campaigns, Future labs made sure that they have a predictable sales funnel in place on their online store. That way they have a way to nurture captured leads to conversions.
This strategy not only helped them gain more followers and improve their brand awareness on Instagram but also win many customers in a brand new demographic.
Conclusion
Congratulations on making it this far! If you've made it all the way through to the end, then you now have a good grasp on setting up your Instagram business account in 2022.
You've also learned some great tips and tricks on getting started with Instagram for Business. Now, it is time to put all the learning to use. Bookmark this article to refer to some of the key tips that we talked about.
That's it for now. You are now ready to build your Instagram marketing strategy from here!
Pritesh B
Ecommerce advocate and Co-founder at Storeplum. I like to write about current trends in ecommerce, best practices and innovative ways on improving online store conversions.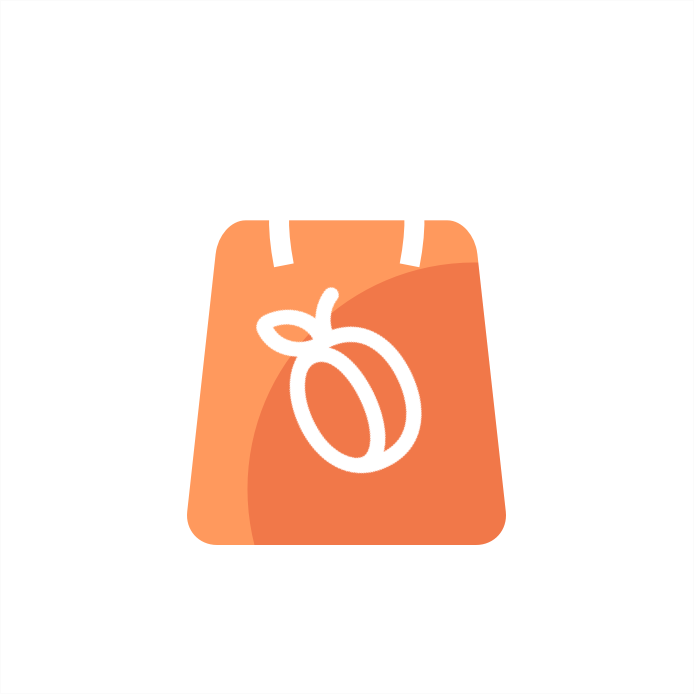 Every journey needs a first step.