4 Prominent Marketing Channels For Your E-commerce Business Growth
By Storeplum Editorial
Posted | 7 min read
Congratulations on starting your online store! Given the current trends in e-commerce, you did the right thing.
The e-commerce industry is booming. From the local mom and pop shops to the multi-billion dollar brands, the business landscape has changed a lot in recent years.
It is expected to grow by $370 billion within the next six years. By 2040, some experts predict that 95% of all purchases will be made online, with 90% of those transactions coming from e-commerce sites.
We've seen a surge in e-commerce popularity over the last decade but most of the online retailers always have a problem with choosing the best marketing channels for their e-commerce store.
In fact, there are a lot of channels to choose from, but it's better to start with some basic ones and then diversify your strategy.
Let's take a look at the most effective marketing channels for e-commerce stores:
Table of contents-
Content Marketing
Influencer Marketing
Video Marketing
Pay per click ads Marketing
---
1. Content marketing
Content marketing is a way of creating and sharing information that is relevant to your customers in order to attract them to your website, engage with them and ultimately convert them into paying customers. The goal of content marketing is to create a long-lasting relationship between you and your customer.
Unlike traditional advertising methods like TV commercials and magazine ads, content marketing doesn't explicitly promote your brand or product. Instead it focuses on providing value to people so they are more likely to buy from you when they are ready to make a purchase.
Benefits of content marketing There are many benefits of content marketing for e-commerce businesses. You might already be doing some sort of content marketing without even realizing it: For example, if you use email to send out an e-newsletter, or if you blog about your products on social media platforms like Pinterest, Facebook and Instagram. If so, then you are already using content marketing!
Below are some examples of content marketing
Blog posts
Guest posts
Posting on social media
Email newsletters
Youtube videos and explainer videos
How-to articles
Publishing white paper on your industry trend
Infographics
Podcasts
Stories
Let's take a look at the Loreal Paris website. Their editorial team does a great job on informative how-to articles. One such article is about how to apply makeup
They have added an exhaustive list of steps on how to apply makeup. Readers may have several questions as they read, that is why very subtly, they've added a "More article like these" section- just so that their customers are well informed about the subject.
2. Influencer Marketing
Influencer marketing has quickly become one of the most powerful tools for selling products and building brand loyalty.
Instead of putting your faith in traditional forms of advertising, influencer marketing lets you connect with a passionate niche audience, who will then do the work for you by sharing their experiences with your brand. This can be done through user-generated content on social media, or through blog posts, vlogs and other content posted by high-profile influencers in your niche.
For entrepreneurs who sell physical products online, influencer marketing offers a fast track to more sales and a more loyal customer base.
Influencers usually focus on one industry or topic — such as fashion, beauty or style — and have built up their personal brand around this topic by sharing content online. This content may be in the form of videos, blog posts or Instagram posts, for example.
The goal of influencer marketing is to reach the influencer's audience. This means that if you partner with an influencer who has 10,000 followers on Instagram, then around 10,000 people will see the promotional message you want to communicate about your product.
Kayla Itsines has been very active on social media and a great fitness influencer on Instagram. Her Instagram page has a following over 13M
Her single posts generates a traction of over 12K likes. That's very powerful. Imagine the kind of user traffic her posts can drive on your website if she endorses your product.
Although these numbers can be enticing, they come at a price. On an average, extremely successful influencers charge anywhere between $10,000 - $100,000 per post. But don't get discouraged so quickly. There are thousands of micro influencers with a decent amount of followers who can promote your product for as less as $200.
Influencer marketing can be tricky, but when done right, it can drive a lot of traffic to your online store in a matter of time.
3. Video Marketing
Video marketing is another form of content marketing and can be a great way to build your brand, increase leads, and increase sales.
Video marketing in e-commerce business is a method of using videos to promote and market your products to your target audience.
Types of video marketing for ecommerce:
Product videos
Product videos are used by ecommerce stores to show off their products in action. These help viewers get a better feel for the product, making it easier for them to see how they can benefit from it.
Tutorials
Tutorials are helpful when people need guidance or instructions on how to use a certain product or service. They can also be used to help customers understand how a new product works and how it can improve their daily lives.
Customer testimonials
Testimonials are one of the best ways to promote trust in your brand by showing off your happy customers and what they have to say about your business. There's no better form of social proof than testimonials that show real people's experiences with you, so definitely consider adding them into your marketing strategy!
Although it may seem a daunting task to make videos, you can quickly get started with Instagram Stories or Reels and other forms of short video methods. A survey says that Instagram Stories and Tiktok drive about 77% of social media traffic to websites.
Fab India exploits this opportunity to connect with their target audience through short videos on Instagram. They show products which are demonstrable and good for earth.
4. Pay per click ads Marketing
Pay per click ads marketing is a simple and effective way to get highly targeted traffic to your website. Companies like Google and Bing offer this service, where you pay each time someone clicks on your ad that is displayed on their search engine or partner websites.
Knowing how to use these platforms can make all the difference between having an online store that generates a few hundred dollars in sales each month and one that makes tens of thousands of dollars in sales.
Pay per click ads, also referred to as PPC, is essentially a bidding system. When a user conducts a search on a search engine like Google, they are shown results based on their location, what they searched for, and how much the companies who are advertising paid to be there.
The more you pay, the higher up in the results page you will appear. This means that you can get highly targeted traffic to your site without having to rely on organic traffic alone.
In order to use the Pay per click ads platform effectively, it's important to understand the different types of campaigns available.
Conclusion
With the changing times and technology, marketing has become much easier than before. E-commerce business can reach a large number of customers from all across the globe with the use of available channels.
The best thing about e-commerce is that it can be done from anywhere. You may set up the business in your home directly and start selling products online. Traditional marketing channels are not enough to get the business going successfully.
The new ones are attracting more customers to buy products online. It would be great if you start using these channels without wasting a second.
Storeplum's in-house editorial team brings to you the best content when it comes to growing your online business on the Internet. We write about growth hacks, case studies, government schemes and other related information for e-commerce business.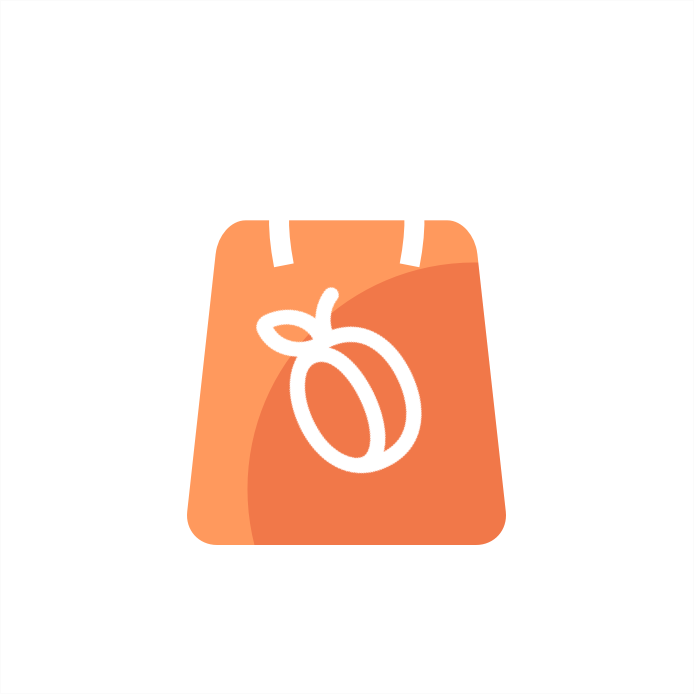 Every journey needs a first step.