SEO For Beginners: 4 Easy Steps To Grow Your Website Traffic Without Spending Any Money
By Pritesh B
Posted | 7 min read
The key to driving more traffic to your online store is ensuring that your website shows up when customers are searching for the products you offer. While organic search drives the most traffic to e-commerce sites, there are other ways to sell online that help a business drive more traffic and boost sales.
When it comes to ranking in Google search results, the best way to increase your visibility is with quality content. You want customers to find your business first when searching for products and services like yours.
As you build out pages on your website, optimizing them for targeted keywords can help you rank higher in search engine results pages (SERPs). Follow these steps for getting started with SEO for your website
1. Keyword research and planning
Choose good keywords for your business.
Do keyword research to determine what keywords are being used in searches by your target audience and make sure those words show up on your site. You don't want to go overboard or use terms that aren't relevant to your business, but adding some of the most popular terms related to what you sell can make a difference in where customers find you online.
Although there are tons of tools out there to help you find keywords, we recommend Google Keyword Planner as they have the most accurate analysis on business keywords and their search volumes. Another tool that can be useful is for keyword research is Ahrefs, which allows you to find what keywords your competitors are ranking for, while also giving you a detailed analysis of where they rank on Google and how much traffic they get from their ranking positions. This can help you decide which keywords are going well in your niche.
Add long-tail keywords.
Long-tail keywords are longer and more specific keyword phrases that visitors are more likely to use when they're closer to a point-of-purchase — they've shown an interest in For example - A generic search for sneakers would be "sneakers" and more specific search or a long tail keyword would be "red sneakers in Chicago downtown"
When you are just starting with SEO, long tail keywords are the way to go as most the high ranking and high volume keywords are occupied by your competition.
Maintain a list of top 5 long tail keywords
Once you have identified your list of long tail keywords, maintain them in an excel sheet and try to add those targeted keywords in your content.
2. Understanding user search intent
Everyone uses search engines with a specific question or intent in their mind. What is that intent and how can you leverage it to improve your page rankings? When someone has a intention of buying your product, they already know what they want to buy and chances are they are already aware of your price point. Example- This if Google's search result for "coffee mug gift"
Here, Google suggests websites which is most relevant to user's intent, which in this case is buying a coffee mug as a gift and not an article on how coffee mug is a great gift for your spouse.
How can you leverage search intents for your business?
Start with coming up with keywords with an action specific or intent specific word. Some of the most common intent words are -
coupon code
discount
buy
product names
Adding such keywords with a high commercial intent can be a good start. In our example of coffee mug gift, it's more relevant for users to land on the product page which sells coffee mug gift instead of a how to page which explains why it's a great gift for someone you love. Chances are, users may leave your website if the purpose of their search is not fulfilled.
Attention span of an average user on the internet is less than 3 seconds. That shows how important it is for conversions that your potential buyers are pointed to the right product pages when their intent is buying.
3. Backlinks and Guest Blogging
What are backlinks?
Backlinks are simply links from one website to a page on another website. Google uses backlink as a ranking signal because when one website links to another, it means they believe the content is worthy. High-quality backlinks can help to increase a site's ranking position and visibility in search engine results (SERPs).
You can think of backlinks as recommendations for your website.
For example, if you are selling coffee mugs on your website and you know some coffee aficionado bloggers who create amazing content on coffee beans around the world, you may ask them if they can add a promotion blog for your product. Now, If their blog is already receiving tons of traffic, Google understands that a noteworthy blog is linking to your product and chances are your coffee mug will start to rank better on Google.
So, it sounds like a straight forward process, doesn't it? But quality bloggers and websites receive a dozens of request to link every day. What would be a better way to stand out of the crowd then? Simple answer is to start publishing your own content and try to build a niche around your product. Once you have enough quality content, you can request other websites in your niche for guest blogging.
How can guest blogging help?
Guest blogging is an effective way of building relationships in your niche or market and earning high-quality backlinks. Guest blogging lets you leverage your relationships and expand your audience.
You will receive a link back to your website and you will gain exposure to a new audience. As long as you have chosen a reputable source to guest blog for, you should receive quality traffic and authority backlinks that can help improve your site's rankings in Google, Bing and Yahoo! search results.
4. On page SEO
On-Page SEO is the process of optimizing elements on a website in order to rank higher and earn more relevant traffic in search engines.
On-page SEO refers to both the content and HTML source code of a page that can be optimized, as opposed to off-page SEO, which refers to links and other external signals.
Google's algorithms take many factors into account when determining where web pages rank, with the goal of returning the most relevant results for each query. Some of these factors put in a lot of weightage on on-page or technical SEO.
Some of the basic on page SEO involves-
Adding meta title for page
Adding meta description for page
Adding meta images with the right aspect ratio
Adding open graph meta tags with title, descriptions and images. These are used by social media channels like Facebook, Instagram, Twitter, Whatsapp, Slack, etc.
Apart from these, Google will also guage the your page based on some advanced on page SEO implementations like JSON-LD schema. To put in simple terms, JSON-LD schema allows you to add extra information about the page, depending on the kind of content that page is serving.
Let's say that you are writing a blog which is about your own recipe for the perfect espresso. With the help of JSON-LD schema, you can tell Google that this particular blog is a recipe for a type of coffee beverage and you are the author of this article. You can also add information like the date when this recipe was first published, total duration, featured images etc.
Once Google picks up this data, it will be rendered something like this-
If you're looking for a way to grow your organic web traffic and drive more visitors to your site, search engine optimization is probably one of the best strategies that you can employ.
But the entire process of SEO isn't as simple as it used to be. Google makes frequent algorithm changes, with several new ranking factors all the time. This makes it a lengthy and tedious process to consistently perform or follow the best practices for seo on your website.
If you want your SEO strategy to drive results long-term, you have to ensure that it will consistently perform well in an ever-changing search landscape. Storeplum offers built-in on page seo optimization for every single page of your online store, including advanced rich results features. If you want an online store which is already optimized to pull traffic, then try our 14 day free trial today.
Ecommerce advocate and Co-founder at Storeplum. I like to write about current trends in ecommerce, best practices and innovative ways on improving online store conversions.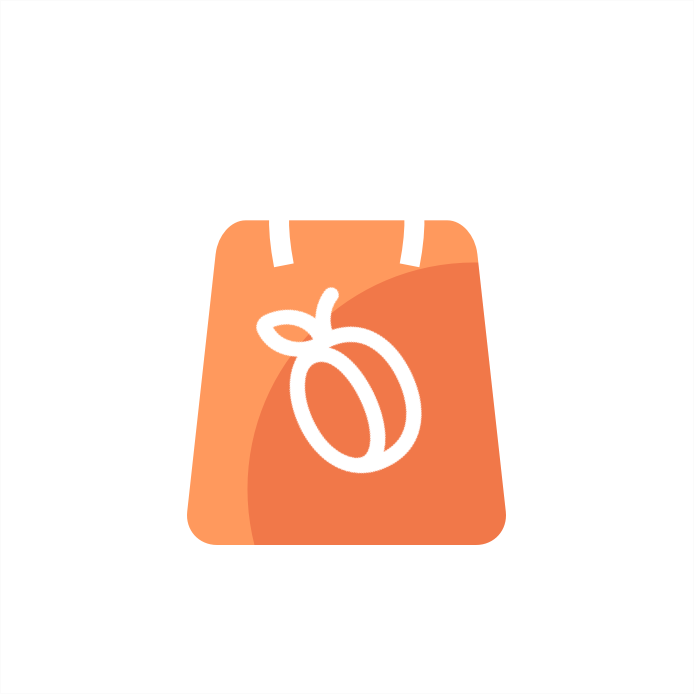 Every journey needs a first step.