The Only Guide To Build Your Ecommerce Sales Funnels (With Examples)
By Pritesh B
Posted | 13 min read
So you took the leap of faith and started your online business! Congratulations on that. Now comes the next important step in building your online brand– bringing a lot of visitors to your website and converting them into paying customers.
With so many approaches to bring customers to your online store, it can be very overwhelming to choose a single one to begin with. Should you go for paid marketing or referral campaigns? Or should you just focus on your website content? You may have also heard of word of mouth marketing as well.
These approaches are also known as sales channels and each one of them has their own pros and cons at different levels in the buyer journey.
In order to bring a structure to your entire marketing, it is important that you build an ecommerce sales funnel for your business.
What is an ecommerce sales funnel?
A sales funnel is the path that potential customers take from the moment they become aware of your product to the point at which they make a purchase. The process starts with inbound marketing strategies such as content generation and social media followed by nurturing communications to persuade customers to try your product to drive sales.
After that, you need to make sure you have an effective checkout process that converts visitors into customers and generates sales. Finally, by sending out post-purchase emails, you can improve customer loyalty and encourage repeat purchases in the future.
Imagine that you have a funnel in your hand, and you pour water into it from a cup. The water will flow through the neck of the funnel and come out of the bottom opening.
Now, let's take this to another level where instead of pouring water, you are pouring potential customers into the funnel. And instead of coming out as water, they will come out as paying customers.
This is how a sales funnel works in e-commerce. It takes in potential customers and turns them into paying customers.
Four stages of an effective ecommerce sales funnel
There are 4 main stages of an average ecommerce funnel. These are–
Education or Awareness
Interest
Decision
Customer Retention
Let's take a deeper look at the building of each stage of this ecommerce sales funnel (also referred as ecommerce conversion funnel) with examples of how some of the better performing brands on the Internet are currently doing it for their business.
---
Stage 1. Education or Awareness.
Awareness in the ecommerce sales funnel is introducing your brand to potential customers. Often referred to as the "top of the funnel" (ToFu), this is where you create awareness of your brand by positioning yourself on search engines and social media.
Consider this- A marathon runner is looking for a decent pair of running shoes for his training. Let's assume that he's back in the market for buying shoes after a long time. Chances are he'll search for what shoes to buy depending on his training schedule, any upcoming events, knee pains, etc.
Now when he searches for this on the Internet, your goal is to be discovered at that stage and provide him with relevant information so that he can make a purchase decision.
In other words, the job of this stage of the funnel is to make users aware of your brand.
Logically, it would make sense to drive as many users as possible but data has shown that a targeted approach is far more effective at the awareness stage. That means if you target all marathon runners at places with upcoming marathons, it would drive far better results than targeting runners all over the world.
Broadly speaking, there are two ways to drive targeted traffic to your online store
Optimising ecommerce funnel with organic or content driven marketing.
Using paid marketing as an integral part of ecommerce conversion funnel.
Optimizing an ecommerce funnel with organic or content driven marketing
If you know your target audience well, then you really understand their pain points or problems, or the fact that why are they searching for a solution on the Internet.
Offer them solutions to their problems with your content. Content marketing is a highly effective way to bring a large amount of targeted traffic to your e-commerce website when you are on budget.
Continuing with our marathon runner example, You can share the solution with your target audience by a how-to blog, or a Youtube video or just offering a free tool which will help them in deciding what shoe is good for them based on their age, weight, training routine etc.
ASICS know how to do content marketing right. Out of the 8 million website traffic that they receive monthly on their website, 55% comes directly from search engines and user queries.
Not just that, they also have an active Youtube channel where they post videos on how-tos, common problems faced by athletes and featured videos etc.
Starting with content can sound like a daunting task ahead. But the rewards that you can reap are completely worth the effort. If you are not sure where to begin, use tools like Google trends, Quora or other online communities to see what questions people are asking. The best ecommerce platforms like Shopify, Woocommerce, Storeplum also provide with live analytics to find you your community users.
Using paid marketing as an integral part of ecommerce conversion funnel
In order to achieve optimal results while targeting the audience at the first stage of the funnel, content marketing is often supplemented with paid marketing.
Facebook is the primary tool for online marketers in their arsenal. With over 20B monthly active users on the platform, it's a great way to reach your target audience through paid marketing campaigns.
Like Beco, you can directly sell your product with a shop now button or show your value proposition to the target audience or take them to a how-to blog on your website. Facebook allows you to configure your ads depending on the stage of your e-commerce funnel.
Rado, a luxury watch brand makes their target audience aware of their new arrivals with a shop now button. Big brands like these do not rely on a how-to content. They know that their target audience is already interested in luxury items.
Clicking on the Shop now button adds their prospects to the top of the funnel stage from where they can consider moving to the next one.
Stage 2. Interest
Your first stage of the funnel is a success if you managed to bring a steady number of website visitors to your online store. At this stage, if people are spending time on your ecommerce website, then it means that they are interested in your product and may buy it now or at a later time.
Your job is to reduce the friction from awareness stage to interest stage as much as possible. If there is an intent of a user buying your product, then two outcomes are possible at this stage
User adds product to cart
User spends time on the website but drops later
User adds product to cart
This should be your primary goal at the Interest stage of funnel. When a user lands on your product page, there should be as much as relevant information available for them to make a purchase decision.
Allbirds make sure that all information needed to buy their eco-friendly shoes is right on the product page. From sizes, to available colours to arrival date information, they literally have every information available on this one single page which helps users to make an informed decision without moving away from the website.
Relevant information, great quality product photos and compelling copies make all the difference in a user's buying decision.
User spends time on the website but drops later
Unfortunately, this happens more often than you may like. Less than 10% of website visitors at the awareness stage move to the interest stage. But the good news is that since your target user has already visited your website, you have an opportunity to build a memory hook in their mind by capturing their email address.
Email marketing is a great way to keep your target audience engaged and interested in your brand. Just like a friction-less add to cart experience, email marketing works great with compelling messaging, product photos and relevant and timely information. Many ecommerce businesses use email marketing to send personalized content.
A majority of buying on the internet is solely based on customer reviews. Add raving customer reviews on your online store, especially with a social proof. Don't forget to add Instagram handles of your reviewers too.
Retargeting with Facebook Ads is another way to keep the users engaged with your brand at this stage. With some bare minimum configuration, facebook will automatically start retargeting users who have already visited your online store
Another important reason why users drop at stage 1 is because the product page did not have all the necessary information for a user to make their decision. This can be due to missing options like colours, sizes, items not delivered to a zip code, too much time for delivery, not sure of product specs even after reading the description. Checkout different ways to optimize your product page here.
Stage 3: Decision
Now that the user has added items in the cart, it brings you to the crucial stage of decision making. The job of your ecommerce website at this stage is to nudge them in the right direction so they can go ahead and complete the payment. Just like the previous stage, less than 10% of stage 2 users move to the Decision stage.
Let's see how smart website notifications and emails can help you at this stage.
Website notifications
A lot of potential sales are lost due to lack of website notifications. It's an effective mechanism to connect a user who is indecisive about making a purchase or a visitor who is re-engaging with your online store.
Website notifications are extremely powerful means of improving conversions as these messages can be highly personalised based on user behavior, past engagement and several other factors.
Quad Lock shows a popup for users with exit intent. The goal here is to capture their email address and nurture this lead through email sequences.
On the other hand, Tanner waits for user inactivity and then shows a Free Shipping popup to entice users to complete the purchase.
Some brands go one step further and offer some freebies or another supplementary product at a heavily discounted price. In most cases, such offers are far more enticing to users to complete their purchase.
While showing these website notifications, keep in mind that no two users are the same. What message may work for one user will not necessarily work for another. For example, one user will quickly redeem the free shipping offer and checkout the shopping cart while for the other user, timely delivery may be far more important than free shipping.
If the user abandons the cart at this stage (which is actually pretty common), then try to nudge them with abandoned cart emails. Abandoned cart emails plan an important role in ecommerce conversion funnel and when done right, these emails can bring back a lot of lost revenue.
Here's a good example of abandoned cart email by Huckberry. As a major reason for cart abandonment is excessive shipping costs, Huckberry smartly added a free shipping coupon code with their abandoned cart email, enticing the user to complete their purchase
Another great example of abandonment cart email comes from Dollar Shave Club. Our team here at Storeplum personally enjoy their witty marketing copies and email headlines.
This email stands out in several ways-
Gives a feeling of genuine interest in the user
Offers free shipping
Builds trust by 100% refund policy
Crystal clear messaging without any hidden motives
Stage 4: Customer Retention
Kudos on the conversion!
You've successfully managed to convert a website visitor to a paying customer. It's now your job to get repeat sales from this customer. Research has shown that the likelihood of an existing customer buying again from your website is 9 times higher than that of a new website visitor.
Also, more sales from repeat customers will significantly decrease your cost of customer acquisition. With this in mind, let's see what you can do at the customer retention stage of your e-commerce sales funnel.
Funnel optimization with rewards program
Rewarding users for their actions on your website is kind of a gamification technique used by most of the e-commerce brands. It is tied up with the basic human psychology to be rewarded for a task done.
Start rewarding users with your own store credits or store money which can be redeemed at a later date. This will bring more conversions easily.
Chubbies has a straightforward reward system for their users. For every activity, they reward their users with discount codes, free shipping or even a free product.
Referrals for increased conversion rate
Long time loyal customers not only bring a lot of repeat business but also referrals. Referrals is an ethical way to bring in more new customers through your loyal fan base.
Referral marketing works as charm because a large number of internet buying is solely dependent on reviews and referrals (including word of mouth)
The only catch here is that the incentive has to be solid enough for someone to take out time from their schedule to refer you. Traditional businesses have been doing this by offering free tickets to sporting events, exclusive clubs etc.
Make sure the rewards are enticing enough for your loyal customers to bring in referrals.
Affaso who specializes in giving exposure to African prints and arts has a simple but effective refer a friend program to get 20% off on the next purchase if referred to a new customer.
Keeping in touch
Lastly, not everything has to be about selling. Keep in touch with your customers, keep them regularly updated about what's happening at the company.
It can be something as simple as a Happy Friday email with your team photo or something more elaborate, thanking your users to be on your side when you've achieved an important milestone in your ecommerce business.
Tattly shares their founder's journey from the last five years since they started. Not only that as they celebrate completing 5 years in business, they also offered additional discounts to customers who have been with them in their journey.
The email comes as heartfelt, genuine and as an inspirational story from a woman founder.
Conclusion
That's it! As a ecommerce business owner, this guide explains in deep details with examples on how to start with building a sales funnel.
Most products purchased online today are a result of promotional efforts by businesses through content or paid advertising. The key is to understand the buyer journey and how users are reacting to your marketing efforts.
This can be achieved by building a marketing funnel and tweaking it until you get it right for each stage of the funnel. You'll know that you have done it right as you get more sales.
A well-constructed sales funnel can help increase your customer lifetime value and make you more money in the long run.
Ecommerce advocate and Co-founder at Storeplum. I like to write about current trends in ecommerce, best practices and innovative ways on improving online store conversions.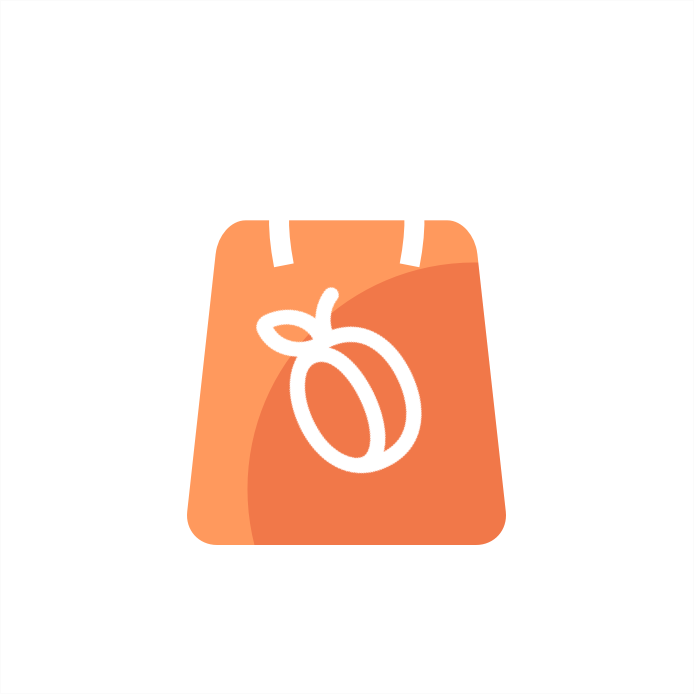 Every journey needs a first step.