How To Start With Ecommerce Branding: A Step By Step Guide For Beginners
By Pritesh B
Posted | 6 min read
According to the American Marketing Association, branding is a "name, term, design, symbol, or other feature that identifies one seller's product distinct from those of other sellers."
Branding is everything.
Branding, in simple terms, is building your business identity. That's the logo, color palette and font you choose to represent your business, along with your brand voice or personality.
But, branding is not just limited to colors and fonts; It's the sum of all the experiences your customers have with your company, product.
If you walk in a brick and mortar store at a mall, you'll see big photos of models using the product, great punchlines, the overly helpful salesperson, a smooth checkout experience, the packaging and other subtle experiences that you'll even talk about with your friends days later after you visited the store. This whole experience is branding
Branding doesn't just happen overnight; it's a process that takes time. Your branding strategy will affect every aspect of your business and is directly linked to consumer behavior and market trends.
Today, there are more sales happening online than offline, which makes brand building of your online store a key part of your business. Given the attention span of users on e-commerce websites is far less compared to traditional brick and mortar stores, brand building on the Internet is a bit involved process.
This step by step guide will help you understand the process of brand building for your online store. Let's dive in then.
---
1. Understanding why branding is important in e-commerce
Branding is an effective way to showcase your company's core values and character. It helps distinguish your online store from competitors. With the rise of online shopping, consumers no longer feel the need to travel to a store to purchase their favourite products. The number of e-commerce shoppers surpassed 1 billion in 2014, and there are an estimated 1.92 billion digital buyers worldwide.
With so many online brands emerging each day, it is getting increasingly difficult to grab the attention of an average online user. Hence, its more important than ever to build a great branding strategy.
A good branding strategy can help you connect with your customers better and build a loyal customer base that will keep coming back for more.
So, if you haven't started brand building exercise already, it's time to get back to the drawing board and focus on the basics- what are your core values, strengths, weaknesses and causes you as a brand would like to support.
You can always study business cases of the best brands
2. Landing pages with your story
A brand story is a way to differentiate your business from the competition. It's not just about what you do, but why you do it. It answers the basic questions like why should a user buy from your online store and not from your competitors.
A great brand story can establish an emotional connection with customers, increasing customer loyalty and word-of-mouth marketing.
It is an opportunity to show your customers what you stand for, and why they should have faith in your products or services. Here are some tips for developing a brand story for any type of online store:
Start by defining the purpose of your store
Determine who you want to reach with your store
Give a face to your store
Provide a detailed account of how you got started in e-commerce
Explain why you are passionate about selling this product
Des Rangeela is on a mission to revive Indian art and providing sustainable livelihoods to Indian artisans. The brand goes in lengths and breadths in explaining why they are in this business and how they are on a mission to bring lost Indian art of crafts and pottery back to mainstream.
3. Product page focused branding
Apart from your narrative, your products themselves should talk strongly about your values and mission.
If you are just starting out with your online business or do not have that kind of social media validation yet, adding a few powerful images and great copies will keep your product page interactive and interesting on a limited budget.
All Birds not only show their value proposition to their ideal customers but also show that they are an innovation driven company.
4. Product photos and story telling tone
Different brands have different ways of communicating with their ideal customers. Some brands prefer a more formal tone of voice in their writing, while others are more causal and friendly.
Beardo is a brand which targets men who like to have a beard. With a very precise target audience in mind, men's grooming brand Beardo knows exactly how to connect with them. They smartly chose a dark theme for their website with very subtle hints that it's a manly brand.
6. Supporting causes (optional)
A large number of brands are now actively working towards giving back to society, while others start with a mission of giving back.
If you believe in a cause and would like to work towards that cause through your online website, then let your users know about it.
You can also ask your customers to support your cause too. Show an active progress on your work towards that cause on your website. This will not only add legitimacy but people who would really want to help or support your cause will spread the word for you in their communities as well, indirectly adding trust and warmth to your online brand.
Conclusion
E-commerce websites which perform extremely well focus on brand building from day 1.
As opposed to just having a "buy now" button for the products you are selling, and links that you want people to click on your store's homepage, giving consumers a brand story will make them more inclined to browse around your site. It gives them reason to convert into customers.
They might like your mottos, social media updates and links, because they have a connection to these updates, because they can relate to them. The more connections you have with your consumers the better. Showing off all this on your homepage and links will assuredly increase conversions.
Ecommerce advocate and Co-founder at Storeplum. I like to write about current trends in ecommerce, best practices and innovative ways on improving online store conversions.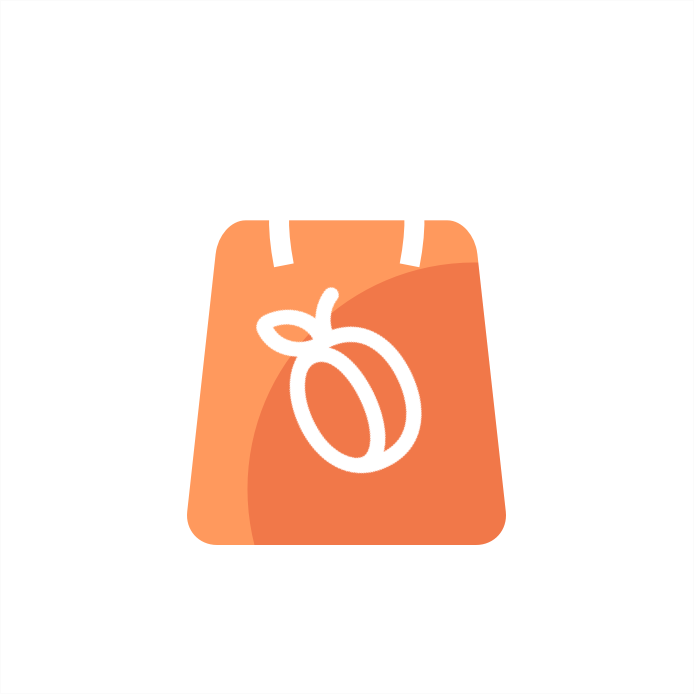 Every journey needs a first step.