Is Your Online Store Demanding Too Much of Your Time? Look No More.
By Pritesh B
Posted | 5 min read
It's been almost a decade since smartphones have reached every household in India. Thousands of new apps and software have been built since to make day to day life easier. With so many tools and platforms available today, masses of business owners in this country are still struggling with basics like the ability to sell online on the Internet.
Why?
Because most of them jump the gun without understanding the amount of time it takes to build a tailor made ecommerce store for their business; on the other hand some who prefer the DIY platforms struggle with the technical intricacies.
As surprising as it may sound, the situation is no different from jumping out of the fire and into the frying pan for those who started with their own ecommerce store, without having any clue of how to run one.
Running a successful ecommerce store shouldn't be that hard in 2021. See how Storeplum can save your time significantly while you have peace of mind.
Do It For Me
Traditionally, many business owners (MSMEs) in India prefer to build a custom tailor made ecommerce website for their business through local web agencies.
There are 2 main reasons behind this
It's a common understanding that building a website from an agency is a one time cost. No future expenses are assumed.
Lack of awareness of new technologies. Since everyone is doing this. This must be the only way to build an ecommerce website.
Not surprisingly, these are also the reasons which cause most of the frustrations after the website is developed.
For starters, since you are developing a custom online store just for you, you must be willing to spend a lot of time with the agency so you can explain the features, integrations, your brand theme etc.
The process of building a custom ecommerce website takes anywhere from 4-6 months depending on your feature requests. Software delivery is a tricky subject in itself. It happens far more than anyone would like that the end result is very different from the initial requirements.
On the other hand, DIY platforms get overwhelming very soon. With too many things to configure like product catalogs, order managements, search engine optimization, etc, it's easy to lose track of what is important.
Moreover, if you do not understand the technical jargon in these DIY platforms, then relying on a web developer who can guide you through the process is your only option.
That is why we decided to ditch these traditional approaches. Storeplum provides a unique Do It For Me method, which allows you to sit back and relax and let the Storeplum Champs do the heavy lifting for setting up your store.
With some basic information from you like your brand color, layouts and product catalogs, Storeplum Champs set up your store in less than an hour.
A complete online store builder
Your online store is ready the moment you onboard with us. You can then add, update or remove new products, categories, configure flash sales for your store and more.
This online store builder is as simple to use as setting up your Facebook profile. Storeplum's growth tools also allow you to auto generate product descriptions, product headlines for your catalog, making your life easier.
With this setup in place, there is no need to hire additional technical help or even start your spend with marketing agencies from day one.
Store upgrades
For any custom tailor made software, additional features are always synonymous with additional work. This often delays your ability to reach to market quickly to try and test new things. Such delays can cost you your business.
If your ecommerce business is into making personalized gifts, it is very important to you that you launch your new arrivals with coupon codes and notify all your customers at least a month before valentines day. If it takes about 3 weeks to build a coupon code management system, you've already lost valuable time to market your new offerings.
We understand that from time to time, you may need to integrate new functionalities with your online store. This may be anything from a brand new membership feature to custom configuring shipping options in certain areas.
Storeplum plugins cover most of the common functionalities needed to run a successful business on the Internet. Not just that, our technical teams are constantly in touch with several store owners like you to understand different use cases and push new features to the platforms.
Don't be surprised if you see a new plugin which makes your life easier while managing your online store.
99.98% Store Up Time
It was a couple of months before the Ganesh festival of last year when Ravi Kulkarni decided to start his own ecommerce store to sell Ganesh Idols on his website.
As the festival approached, he noticed a sharp increase in website traffic. On one day when he expected to get the most business, his website crashed! Several calls to the web agency went futile and Ravi lost in excess of ₹2,00,000 in a single day.
Getting overwhelmed with too much website traffic is always a good problem to have. But it's not a good problem when your online store comes to a halt with a sudden surge in web traffic.
Storeplum is built on time tested and proven technologies. Our cloud infrastructure scales and shrinks based on the amount of web traffic your online store receives. That is why we can guarantee 99.98% uptime for any ecommerce website built on Storeplum.
What's best? You don't have to pay more for the infrastructure. It's included in your plan.
As a business owner, your primary job is to run your business, not just your website. Many SMEs spend too much time chasing the wrong solutions when it comes to selling online.
It shouldn't be this difficult. Try Storeplum for free today to see it for yourself.
Ecommerce advocate and Co-founder at Storeplum. I like to write about current trends in ecommerce, best practices and innovative ways on improving online store conversions.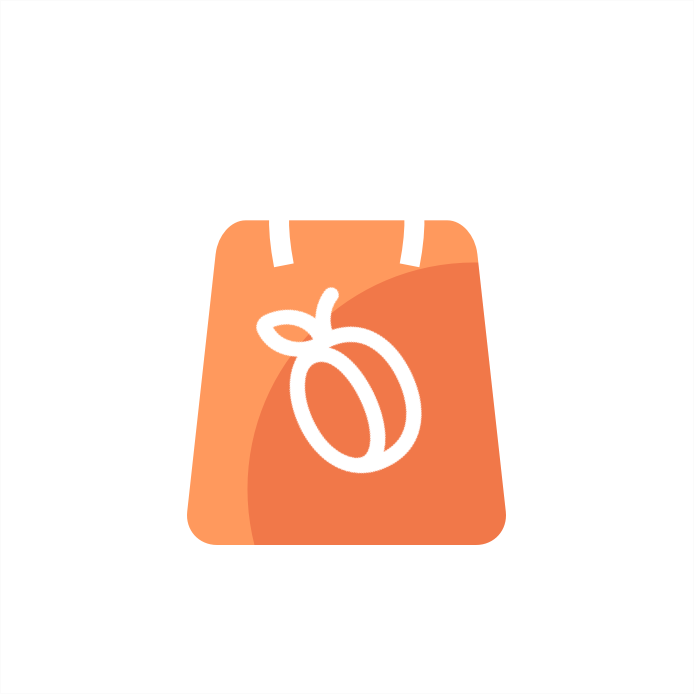 Every journey needs a first step.