User Persona Canvas: A Clear Path to Find Your Ideal Customer
By Storeplum Editorial
Posted | 6 min read
Why is this important?
Developing a user persona canvas helps you in providing specific information of your primary customer in your target market segment for your ecommerce business.
This is particularly important because even in your target market, there can be several users who may need your product at some point but there's not enough urgency.
On the other hand, there will be users who really are facing pains in their jobs right now and are willing to pay you right away for your product.
Building a User Persona will help you in identifying the people in a target market of your ecommerce business who will want your product or service right now.
This exercise helps in channelizing your and your team's efforts in the correct direction instead of spreading out thin trying to sell everyone in your target segment.
In this exercise, you will -
Select a promising user from your target market
Create a detailed description of this user - their likes, dislikes, jobs, pains, etc.
Share this persona with your team.
In general, the goal of personal identification is to avoid second guessing when approaching potential customers from the target segment.
This should always be done as a team activity so that everyone on the team - you, sales, content team and others are on the same page. With this activity, you should be able to answer questions like-
Do they live in an expensive neighborhood?
Does your target customer care about the environment?
What kind of music do they listen to?
Do they prefer Apple or Android?
Which social media platforms do they use more often?
And many others..
Choosing a Persona
If you already have paying customers for your service, that can be a good starting point. If not, you may have to take a look at your market research and understand some of the customers who actively showed interest in your offerings but didn't make a purchase yet.
The goal is to find a persona that everyone on the team can refer to and relate to.
Please take care that you find and research customers who are paying or at least willing to pay at some point. Avoid users with general interest without any intent of buying.
Following steps will help you in building the very first draft of your User Persona Canvas for your ecommerce business.
Ask yourself - If I had one user to represent my business's end user persona, who would that be?
Shortlist at least 5 potential customers from your target segment or your 5 paying customers.
Identify Pros and Cons of selecting each one of them as a User Persona.
Avoid spending too much time in the first run, do a quick analysis with the team and select one who is the most promising
Build a fact sheet of this user
Now that you have shortlisted your candidate for building user persona, it's time to create a fact sheet for this user. Identify all the facts which are not only true for this user but are also relevant for the products that you are selling on your online store.
Eg. If you are selling premium organic food products, the most basic fact for your persona can be that your user is health conscious and can afford quality food for themselves and their family.
Add as many facts as possible to build a highly realistic user persona.
Most often, many people cover the basics, and skip including the most intricate facts while building a persona. This renders the exercise as ineffective. Make sure you frequently have conversations with shortlisted users to get a good hold of your fact sheet.
Following questions can guide you in building a quality fact sheet for your ecommerce business-
What is their education level?
What is their age?
Where are they working right now?
What is their estimated annual income?
Do they live in metropolitan areas or rural areas?
What is that one thing that they fear the most in their job? Eg. If they are into healthy living, then shutting down gyms in pandemic can be a potential fear they may have.
User Persona Canvas
Now that you have most of the facts in place, add this information in a Persona Canvas and share it with every team in your business. Creating a persona with what you have learned so far should be fairly easy.
Here's an example persona canvas of our fictional HealthyFoods store who are into selling premium organic food products-
Importance of building User Persona
After multiple iterations, you will arrive at a persona which reflects your ideal customer. You may ask why is this important? Well, for starters, this canvas can be your go to checkpoint to prioritize your features, allocating resources, finding gaps in earlier understandings and more.
Moreover, it will also help guide all important decisions and create a consistent vision throughout your business. It can be a systematic way of finding group of people or your target audience with similar interests.
It should be noted that building a User Persona is not a one time activity. In fact, this is something that should be done while launching new product lines, deciding marketing strategies and every new pivot that you make.
Example Persona Building Activity for HealthyFoods.
Let's do a quick persona building exercise for our fictional HealthyFoods ecommerce store from Mumbai, selling premium quality organic food products all over the country.
Name
Anjali Saxena
Age
41
Income
35L per year
Title
Senior Manager at Great Tech Pvt Ltd.
Schooling
MBA from Delhi University
Personal
Married, 2 kids, large group of friends, does 5k marathons every week, likes yoga and tries out new recipes at home, cares about environment, zero waste products
Career
Looking to a promotion next year, She hopes to make more money by next year, loves her job and the job security which comes with it
Associations
Active member of healthy-runs organization, key member of this group for the past 5 years,
What motivates them
Job satisfaction, looking good in social circle, peace of mind
What they fear the most
Losing job due to unknown circumstances, gaining weight, lack of social status, not having the right nutrition for family
It's Action Time
You now have enough information and examples to create a user persona for your own ecommerce business.
Download the canvas below and build your own persona.
Remember, you are not going to get it right the very first time. Iterate and do not spend too much time on each iteration.
Talk to as many potential customers to validate your persona.
Our goal at Storeplum is to help you grow your business by empowering you with the right tools. There are many business owners out there who are willing to do the hard work but they don't know where to start or look for help when it's most needed.
That is why we bring to you Storeplum, the only ecommerce platform that guarantees your business growth, with a systematic growth plan. Start your online business with Storeplum for free today with our 7 day free trial.
Storeplum's in-house editorial team brings to you the best content when it comes to growing your online business on the Internet. We write about growth hacks, case studies, government schemes and other related information for e-commerce business.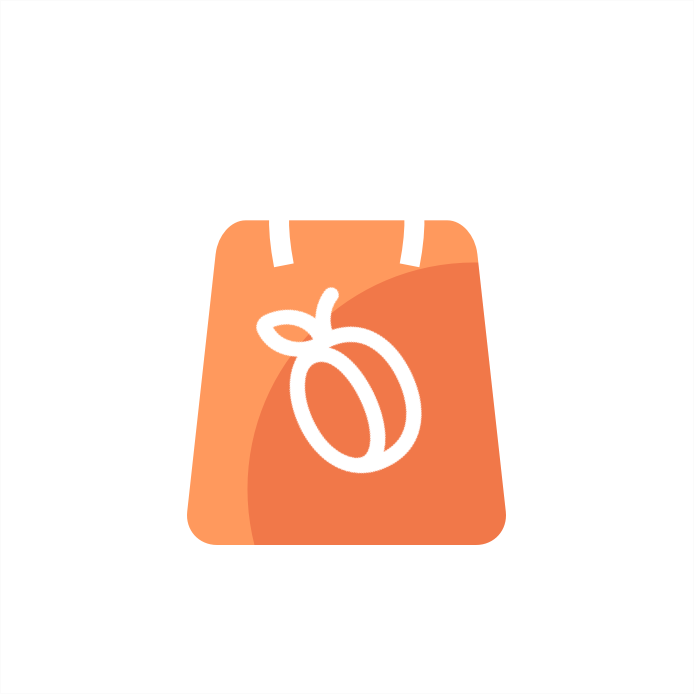 Every journey needs a first step.