SWOT Analysis: How to Wake Up The Business Genius Inside You
By Storeplum Editorial
Posted | 5 min read
Introduction to SWOT
If you are a first time entrepreneur, running your own business can be overwhelming. What's more overwhelming is a large number of metrics like GTM, KPI, PQL and a hundreds of others that you need to be aware of to keep a track of your progress.
A simple analysis like SWOT can help you to keep a track of not only your core competencies in the market, but will also help you gather information of competitors, building new business models for different segments and more.
SWOT stands for Strengths, Weaknesses, Opportunities, Threats.
Large corporations have been using SWOT analysis to build and understand their next move, identifying areas of weakness and restructuring their organizations.
It can be applied in multiple contexts- Understanding new markets, Implementing and testing new features, Restructuring business systems or even for personal growth goals.
The objective of this article is to help you do a SWOT analysis to get a clear picture of your target market. Without wasting any time further let's deep dive into the basics of SWOT using a fictional ecommerce business HealthyFoods who are into the business of premium food products.
Example Business - HealthyFoods
A new ecommerce business selling premium food products on the Internet. They cater all over India.
What are they looking for in SWOT analysis?
Ever since the pandemic, masses of consumers have become health aware. The health and wellness industry is booming. Now would be the right time to analyze whether pursuing premium organic food opportunities would make sense over others.
SWOT analysis begins with identifying factors which are internal to the business. I.e Strengths and Weaknesses. These factors are highly dependent on the existence of the business.
On the other hand, external factors like Opportunities and Threats exist in the market even if the business does not.
One important point to note is that the SWOT analysis is done in reference to the question in consideration. It does not necessarily reflect on the Strengths, Weaknesses of the entire business.
So in our example, let's carry out SWOT analysis for HealthyFood surrounding the question of whether they should be entering the organic food space or not.
Strengths
Core competencies
Something the business is exceptionally good at. Your core value propositions Resources
Resources which can help the business to differentiate from competitors. Eg. Proprietary packaging, nutritional value, etc.
Strengths of HealthyFoods
Presence all over the country. 12 stores in major cities.
High margins.
Different revenue streams. From distributions, online sales, brick and mortar stores.
Growing Fast - Viral marketing videos on social media.
Weaknesses
Disadvantages in comparison with competition
Things which business have been doing poorly like inability to take quick decisions
Other things may be included as - poor return policy, delayed customer service, etc
Weaknesses for HealthyFoods
Brand is only known as premium food products. Repositioning may be expensive
High costs of storage/distribution
Expansion costs
Now that we have covered internal factors of SWOT analysis, let's consider the remaining two external factors.
Opportunities
Market trends
Relaxed government regulations
Opportunities for HealthyFoods
Could offer low-margin products to appeal masses quickly
Related services like subscriptions of daily food items
Incentives to farmers for buying quality raw materials at a regulated price.
Threats
Forces which are out of control of your business
New competitors with a better business model than you
Threats for HealthyFoods
Protests by local suppliers
Ready to eat healthy meals by competitions
Rise Delivery costs by shipping partners.
Payment gateways increased merchant fees per transaction.
Complete SWOT analysis for HealthyFoods.
With this analysis, HealthyFoods decided to go by testing organic food space by identifying tier 1 cities in the country as the initial target market segment. The next steps would be customer research and talking to relevant suppliers and stakeholders in the process.
Complete SWOT analysis canvas for HealthyFoods
Conduct a successful SWOT analysis with these 4 tips from industry experts
Keep it Small and Simple
Involve only the key organization members which are crucial for the success of this meeting. Keeping it small and simple avoids paralysis by analysis. If certain discussions are taking too long, you can always break them down into smaller points to discuss.
Record the meeting
Have a way to record the meeting or have someone who is taking meeting notes on the fly. Consolidated information helps in the thinking process.
Prioritize meeting notes
Prioritize meeting notes in order of relevance to the specific problem. Remember, SWOT analysis is around a specific problem, not the entire business.
Focus and Review
Focus on key points that you can address immediately or within the coming months. At the end of the day SWOT analysis canvas will only be useful if you review and revisit it from time to time. Put the analysis at a place where everyone involved in the process has access to it.
It's Action Time
Hope this article gave you some directions in answering questions related to your target market through SWOT analysis.
As pointed out earlier, SWOT analysis can be applied with any particular goal in mind. Now let's see how you are going to carry out one for your specific business problem. Download the free SWOT analysis template here and start applying it for your project.
Our goal here at Storeplum is to empower you in understanding what it takes to run a successful ecommerce business these days. If you wish to see how quickly you can begin with an online store to sell your products, start with a 7 day free trial today.
Storeplum's in-house editorial team brings to you the best content when it comes to growing your online business on the Internet. We write about growth hacks, case studies, government schemes and other related information for e-commerce business.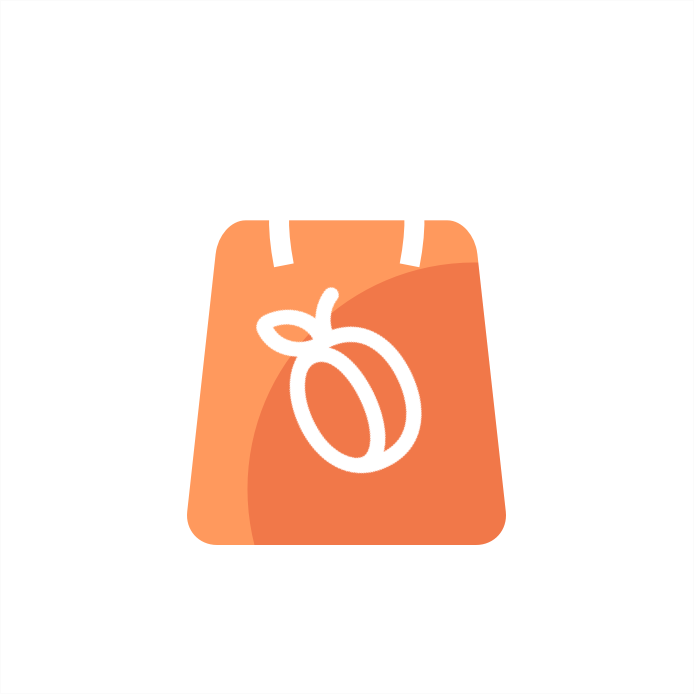 Every journey needs a first step.