All You Need To Know About Ecommerce Payment Gateways
By Pritesh B
Posted | 8 min read
Irrespective of what product or service you're selling, having an online presence is a necessity in today's technology-driven business environment.
To put things in perspective, e-commerce sales in the US accounted for 15.1% of all retail sales in the first quarter of 2023, amounting to a whopping $272.6 billion.
Now, while setting up an online store is a large part of ensuring a digital presence for your business, a reliable ecommerce payment gateway is essential for your customers to be able to transact seamlessly with your brand.
We've collated everything you need to know about ecommerce payment gateways so that whenever you do set up your ecommerce website, you're set up for success right from the start.
An introduction to ecommerce payment gateways
If you have an old fashioned brick and mortar store, you're definitely used to working with point-of-sale systems to accept payments from your customers.
An ecommerce payment gateway is conceptually the same thing, albeit for your online store.
Simply put, an ecommerce payment gateway collects your customer's debit or credit card information, verifies that there are enough funds to complete the transaction, and transfers the funds to your account.
How does an ecommerce payment gateway work?
Here's a quick look at how online payment gateways work.
Your online store will need to be connected with a payment gateway.

When your customers want to make their payments, they click on the "Checkout" or "Payment" tab, and enter their debit/credit card information.

The payment gateway receives the order details and the card information. All financial details are transmitted to the payment gateway securely.

The payment gateway checks the customer's account to ensure that there are sufficient funds to complete the sale.

Once this is confirmed, the payment gateway requests the customer's bank to complete the transaction.

The customer's bank transfers funds to your bank, who then deposits the money into your merchant account.

The payment gateway then sends you a confirmation notification for the transaction. The duration for most transactions is negligible, with payment gateways processing them real-time. However, some erroneous transaction could take as many as 21 days to process.
How do payment gateways benefit ecommerce businesses?
Now that we know how payment gateways work, let's quickly look at how these benefit ecommerce businesses.
They're convenient
When you have a reliable payment gateway attached to your ecommerce business, you offer your customers the convenience of shopping whenever they feel like it.
And on the flip side, you don;t need to worry about not being around all the time to help your customers complete their purchases.
They're secure
Payment gateways go a long way in protecting your customer's financial information and preventing credit card frauds.
They do this by ensuring card information is transmitted securely, and that this information is available to only your customers and their banks,
Payment gateways add an extra layer of security by adhering to PCI DSS standards.
Furthermore, credit card companies provide an extra layer of security in the form of 3-D secure, a protocol that makes it mandatory for credit card users to enter a unique password every time they use their cards.
They're fast
Ecommerce payment gateways process payments immediately, ensuring that the customer doesn't have to bother about making payments when the product is delivered, and that you don't need to worry about following up to get paid.
What are the limitations of payment gateways?
While online payment gateways are a must-have for ecommerce businesses, they are far from being perfect. Here are some of the limitations of ecommerce payment gateways.
Not all cards are accepted
While payment gateways companies are not very forthcoming about this limitation, a lot of them do not accept payments from certain credit card companies and payment processing portals.
This makes it important for you as a business to study your customers and understand what their preferred payment partners are.
This will make it easier for you to choose an online payment gateway that is compliant with what your customers use.
There are security lapses
While payment gateway providers go all-out to ensure transactions using their companies are extremely secure, there are some security lapses that you will need to be aware of.
For example, data breaches do happen even though TLS encryption is implemented.
Another weak point is that people often transact using mobile devices, and anyone with access to the mobile device can transact online, even though it may not be the owner of the device.
There is also the constant threat of malware that breaks into user data to steal passwords and creates fraudulent transactions that are very difficult to detect.
International shoppers are often left out
A lot of payment gateways are not built to handle traffic from international shoppers.
What this means is that aspects such as currency exchange rates applicable while purchasing internationally, higher transaction fees for international transactions and choice of payment methods often throw a spanner in the works.
However, there are payment gateways that have a fixed fee for international purchases, and allow for transactions in up to 25 currencies.
Types of payment gateways
When you're choosing an online payment gateway for your ecommerce business, there are three types of gateways you could choose from.
The first payment gateway type uses servers hosted by the business to process payments. Simply put, the entire payment cycle happens on-site, at the business' premises.

While this method allows for the business to retain more control of the user experience itself, the business is burdened with the additional responsibility of ensuring uptime and data security.

This type of payment gateway is often used by organizations that handle a large volume of business transactions on a daily basis, and is called an on-site payment gateway.

The second type of payment gateway allows users to complete the checkout on your website, while the payment processing itself happens off-site through the payment gateway's backend, ensuring additional security.

The third type of gateway is called a redirect gateway. These gateways redirect customers to an entirely off-site location to complete their payment, and often offer them alternative payment methods as well, such as PayPal.
Redirects are popularly used because they are easy for the business to implement, and for customers to use, even though the merchant has very little control over the customer's checkout experience.
How to choose the right ecommerce payment gateway
What do you need to keep in mind when choosing the right payment gateway? Let's find out.
Compatibility with existing technology
Choose an online payment gateway that is compatible with technological solutions you're already using.
A gateway that has APIs that are easy to integrate with existing solutions is always going to be more helpful than a standalone gateway.
Fortunately, a lot of gateways are easy to customize and integrate with whatever tech you may currently be using.
Customer preferences
Remember, different customers will have different payment preferences.
This means that very often, a single payment gateway may not be the right solution for your needs.
Instead, you may need to consider stacking payment gateways in order to ensure all your customers find it easy to buy from your ecommerce store.
Fees
All ecommerce payment gateways will charge you a fee for every transaction they facilitate.
However, do not always choose a payment gateway that charges you less than others.
Very often, the higher the fee a payment gateway charges, the higher the level of encryption and security they offer.
It would be advisable to consider these factors and make an educated decision while choosing the right payment gateway.
Reputation
It is understandable that customers want to see visible proof that their financial information is being treated securely before making their payments.
This makes it imperative that you choose an ecommerce payment gateway that has a reputation for being trustworthy and secure.
Security
Just a great reputation is hardly enough when it comes to choosing an online payment gateway.
Be sure to engage with an organization that adheres to the PCI DSS standards and is PCI compliant.
Flexibility
Finally, choose a payment gateway that offers your customers flexibility when it comes to payment methods. Ideally, choose a payment gateway that, in addition to credit and debit cards, also accepts payments from PayPal accounts as well as Apple and Android Pay.
You may also want to consider an ecommerce payment gateway that allows for transactions in foreign currencies.
Build a top-notch ecommerce business with Storeplum
If you're looking to set up your ecommerce business, look no further. We at Storeplum have you covered! Here are some of the reasons why Storeplum ought to be your first choice to set up your new online store.
Quickly set up your ecommerce store using our website builder.
Spruce up your store, making it easy to navigate and great to look at, using our handy and customizable templates.
Leverage our integrations with RazorPay, PayPal, Stripe and other payment gateways, ensuring your customers have the most convenient and secure checkout experiences.
Use our analytics to get insights into customer behavior, and hyper-personalize your brand's interactions with them when they're in your webstore.
Get started with a free trial with Storeplum today to understand why we offer our customers an unparalleled experience with setting up their ecommerce businesses.
Ecommerce advocate and Co-founder at Storeplum. I like to write about current trends in ecommerce, best practices and innovative ways on improving online store conversions.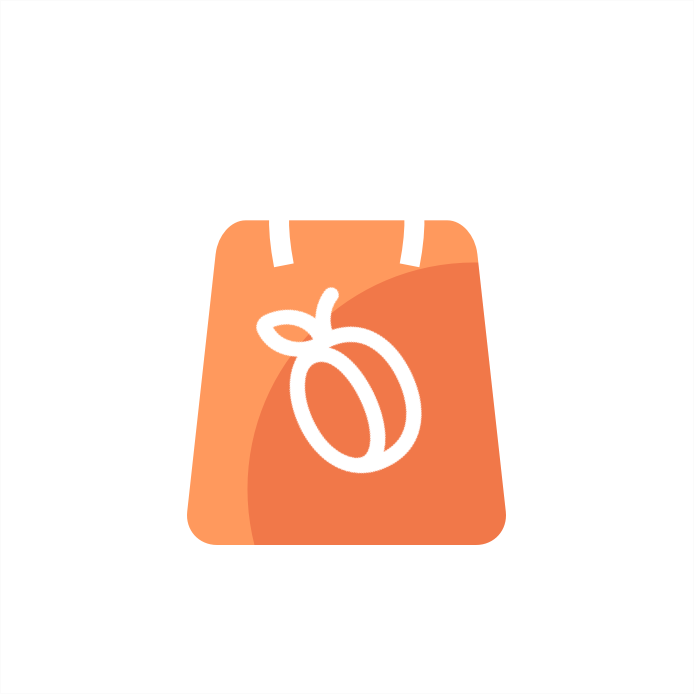 Every journey needs a first step.