7 Best Payment Gateways In Canada For Small Businesses
By Storeplum Editorial
Posted | 1 min read
A Payment gateway is the most crucial part of any ecommerce website as it directly enables merchants to sell from their online stores to millions of shoppers across the globe.
But, not all payment gateways offer similar functionalities. Some are better for domestic transactions, others are specifically built for international transactions, some offer more payment options and so on.
With the boom of social commerce, new payment options like buy now pay later or BNPL are quickly on the rise. With so many options around, it is overwhelming for merchants to select the right payment gateway for their business.
If you are a Canadian merchant looking to set up a payment processing system for your online business, then this article can guide you. We have compiled a list of top 7 payment gateways in Canada for you so that you can make an informed decision while choosing one for your business. Let's go-
Top payment gateways and payment processors in Canada
Moneris
Moneris is a leading payment processing solutions for credit and debit card transactions in Canada. Apart from its POS solutions for retail, Moneris offers a multi functional payment solution for ecommerce business owners. The company makes it easy to accept payments in multiple currencies with the help of its comprehensive checkout page.
Payment options supported by Moneris
Credit cards
Debit cards
Digital wallets
Paypal
If you opt for only payment solutions for your online store, then Moneris charges anywhere between 1-2% based on the payment method. If you use the entire suite of POS terminals and related solutions, the pricing starts from $79/month.
| Pros | Cons |
| --- | --- |
| Comprehensive checkout page | Pricing is not very clear. |
| Developer friendly integrations | Monthly charges for the entire payment solution |
| Multi currency support. | Time to onboard a new merchant is above average. |
| Built in capabilities like fraud detection and prevention | - |
Square Payments
Square payments build the point of sales terminals, its related software and the ability for users to pay directly from their phones at retail outlets, restaurants and online. Square was founded in 2009 by Jack Dorsey with a mission to make commerce easy for merchants. There are about 2 million active merchants on Square as of 2020. Square is available in only five countries including The United States, The United Kingdom, Canada, Australia and Japan.
The following payment methods are supported by Square-
Credit cards
Gift cards
Cash
Check
Payment links
Square charges 2.9% + 30¢ per transaction when used for payments for online store. There are additional fees for manually added transactions into Square powered terminals as they possess a higher risk of fraud and chargebacks. More information on Square payments pricing can be found here.
| Pros | Cons |
| --- | --- |
| Ease of use and simple setup | Suitable for retail merchants with it's complete suite of payment solutions |
| Timely settlements | Less flexible with customizations |
| Multiple options of payment methods | Steep learning curve |
| Supports invoice creation and inventory management | High pricing as volume increases |
Stripe
Stripe is a leading payment gateway services company with headquarters in South San Francisco, California, United States and Dublin, Ireland. The company offers payment processing software and application programming interfaces (APIs) for e-commerce websites and mobile applications.
There are over 3.1 million websites worldwide which accept payments from their customers through Stripe's payment system.
With Stripe, merchants can immediately start accepting payments from over 100 countries. As of 2021, Stripe supports the following seamless payment methods-
Credit cards
Debit cards
Wallets (Google pay, Apple pay, etc)
Bank redirects
Cash vouchers
Buy now pay later
This gives shoppers the flexibility to choose from a payment method which is most convenient to them. Besides this, the company also offers a fraud protection tool at an additional fee per transaction. Merchants with high volumes of transactions (over $5000 per month) benefit heavily from such tools which help them chargebacks and credit card fraud liabilities.
Stripe payment gateway charges a flat 2.9% + C$0.30 as transaction fee
| Pros | Cons |
| --- | --- |
| No monthly fees | Not available in all countries |
| PCI Service Provider Level 1 compliant. Best in class security | Instant deposits at an additional costs. |
| Built in fraud detection and resolution | Does not support popular payment methods outside North America |
| Developer friendly API | - |
| Plug and use UI components for non-tech teams. | - |
| Product inventory management | - |
Paypal
Paypal has become the most widely used digital payment platform in the world. In 2020 alone, PayPal processed over 15 billion transactions. As of 2021, there are over 29 million active PayPal merchant accounts.
Paypal supports the following types of payment options-
Credit cards
Digital wallet
Loan
Bank redirect
Deferred payments
Buy now pay later
Using an online payment service like Paypal will cost you 2.90% + fixed fee per transaction for domestic transactions in Canada. Additional percentage fee of 1.5% is charged for international transactions. For more details on Paypal fees, visit here
| Pros | Cons |
| --- | --- |
| Extremely easy to integrate. | High transaction fees. |
| Developer friendly API | Longer settlement duration |
| A de facto standard for a long time to accept donations, fundraisers, etc | Easy target for phishing and scams |
| Easy to send and receive money from friends and family | - |
| Supports currencies from almost all countries. | - |
| Extremely easy to integrate. | - |
Afterpay
Afterpay is another payment gateway services providing company which offers buy now pay later offerings for shoppers. Headquartered in Australia, the company provides its services in The USA, Canada, UK, Australia and New Zealand. There are over 150,000 merchants using Afterpay worldwide.
Payment options supported by Afterpay-
Afterpay charges a variable fee between 4-6% plus 30 cents per transaction. In general, a majority of BNPL services will charge in the same bracket as their offerings are free for shoppers if they pay back on time.
| Pros | Cons |
| --- | --- |
| Inherent pros of buying now and paying later | No provisions for rescheduling payments |
| Improved store conversions | Refund process is time consuming |
| Multiple custom integrations | - |
Sezzle
Sezzle is an alternative payment gateway service provider offering interest free loans for online shoppers. The BNPL provider was founded in 2016 and caters to The USA and Canada. About 50,000 merchants use Sezzle as an alternative payment option for their customers. Overall, the company has a total transaction volume of over 2.5 billion USD.
Payment options offered by Sezzle-
Given its buy now pay later business model, Sezzle charges 6% plus 30 cents as transaction fees for each purchase. More payment information with Sezzle can be found on their website.
| Pros | Cons |
| --- | --- |
| Integrations with popular ecommerce platforms | Refunds incur additional fees |
| Options for custom integrations | Merchants need to manage order refunds completely |
| Built in rewards program for customer retention | Suitable for online merchants with it's complete suite of payment solutions |
| More incentives for users to purchase right now by just paying 25% of the product value immediately. | - |
| Ease of use and simple setup | - |
1. What payment method does Canada use?
Credit and debit cards are the most popular payment methods preferred by Canadians.
2. Is there Paypal in Canada?
Yes, Paypal offers both personal and business accounts for users and merchants in Canada. Paypal charges 2.90% + fixed fee per transaction for merchants.
3. Is it legal to charge customers for credit card processing fees in Canada?
Except for Quebec, additional charges (capped at 2.4%) can be applied by merchants on credit card transactions in Canada.
Storeplum's in-house editorial team brings to you the best content when it comes to growing your online business on the Internet. We write about growth hacks, case studies, government schemes and other related information for e-commerce business.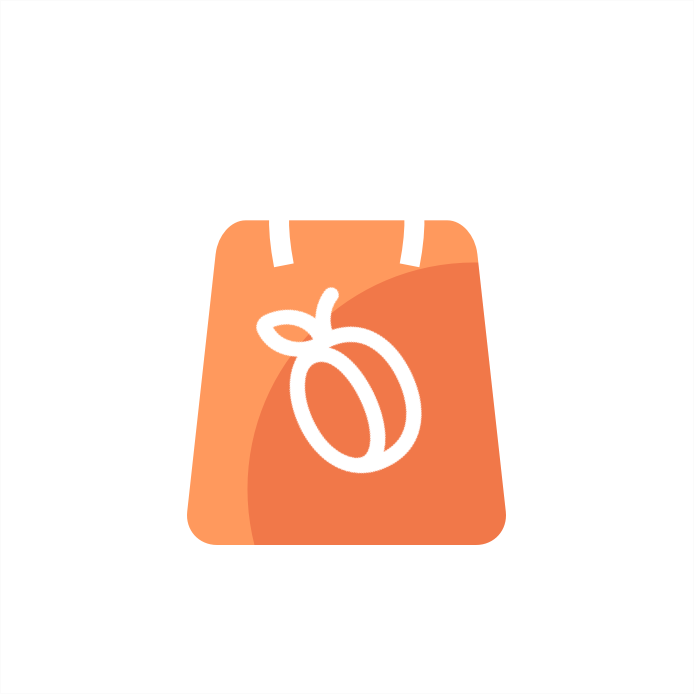 Every journey needs a first step.