13 USA Payment Gateway Providers: Secure Online Transactions
By Storeplum Editorial
Posted | 4 min read
One of the basic requirements for starting an e-commerce business is selecting a payment gateway.
Until the last decade, credit cards were a de facto payment options for online payments. Digital wallets and alternative payment services like Buy Now Pay Later have changed the landscape in the last few years for payment gateways.
With so many payment gateway service providers offering almost similar products with confusing pricing options, our team evaluated popular gateways in the United States based on criteria like pricing, integrations, international support and a few others.
We came up with top payment gateways that you can use for your online store. Here you go-
Best Payment Gateway Providers in USA
Stripe is a leading payment gateway services company with headquarters in South San Francisco, California, United States and Dublin, Ireland. The company offers payment processing software and application programming interfaces (APIs) for e-commerce websites and mobile applications.
There are over 3.1 million websites worldwide which accept payments from their customers through Stripe's payment system.
With Stripe, merchants can immediately start accepting payments from over 100 countries. As of 2021, Stripe supports the following seamless payment methods-
Credit cards
Debit cards
Wallets (Google pay, Apple pay, etc)
Bank redirects
Cash vouchers
Buy now pay later
This gives shoppers the flexibility to choose from a payment method which is most convenient to them. Besides this, the company also offers a fraud protection tool at an additional fee per transaction. Merchants with high volumes of transactions (over $5000 per month) benefit heavily from such tools which help them chargebacks and credit card fraud liabilities.
Stripe payment gateway charges a flat 2.9% + 30 cents as transaction fee
| Pros | Cons |
| --- | --- |
| No monthly fees | Not available in all countries |
| PCI Service Provider Level 1 compliant. Best in class security | Instant deposits at an additional costs. |
| Built in fraud detection and resolution | Does not support popular payment methods outside North America |
| Developer friendly API | - |
| Plug and use UI components for non-tech teams. | - |
| Product inventory management | - |
Paypal was co-founded by Elon Musk in 1998 as a fast and easy way to send and receive money across the Internet. Ever since its acquisition by eBay, the company has grown to become the most widely used digital payments platform in the world. Just in 2020, PayPal has processed over 15 billion transactions. There are over 29 million active PayPal merchant accounts as of 2021.
Paypal supports the following types of payment options-
Credit cards
Digital wallet
Loan
Bank redirect
Deferred payments
Buy now pay later
Using an online payment service like Paypal will cost you 3.49% + fixed fee per transaction for domestic transactions. Additional percentage fee of 1.5% is charged for international transactions. For more details on Paypal fees, visit here
| Pros | Cons |
| --- | --- |
| Extremely easy to integrate. | High transaction fees. |
| Developer friendly API | Longer settlement duration |
| A de facto standard for a long time to accept donations, fundraisers, etc | Easy target for phishing and scams |
| Easy to send and receive money from friends and family | - |
| Supports currencies from almost all countries. | - |
| Extremely easy to integrate. | - |
Braintree is a Chicago based financial services and payment provider company which provides payment gateway solutions for mobile apps and ecommerce websites. The company supports merchants in the USA, Europe, Canada, Hong Kong, Singapore and Malaysia. Braintree was acquired by PayPal in 2013.
Supported payment options by Braintree-
Credit cards
Digital wallets
Paypal, Venmo
Local payment options
Bank directs
Direct banking
Braintree offers a flat 2.59% + 49 cents as transaction fee irrespective of the volume for cards and digital wallets. More information on complete pricing for Braintree can be found here.
| Pros | Cons |
| --- | --- |
| Developer friendly setup | Setup integration can be time consuming |
| PCI 1 Service Provider Level 1 compliant | Missing discounts management |
| Supports most popular payment methods | Control panel is less robust compared to other payment gateways. |
| Quick settlement periods | - |
| Ease of use and simple setup | - |
Amazon Pay is Amazon's payment gateway solution which gives users the option to pay using their Amazon accounts on other ecommerce platforms. The service was launched in 2007 and primarily serves the USA, most of Europe and select other countries.
Payment methods supported by Amazon Pay-
Credit cards Debit cards Digital wallets UPI (India only) EMI
Amazon charges a flat fee of 2.9% + 30 cents per transaction. The pricing for international transactions is an additional 1%. Click here to know more about pricing for Amazon Pay.
| Pros | Cons |
| --- | --- |
| Quick and easy to set up | Less customizations available |
| Built in fraud detection | More favourable to merchants who are already selling on Amazon |
| Predictable settlements | No PayPal support |
| Familiar dashboard | Risk of account freeze for non-compliance |
| Ease of use and simple setup | Suitable for retail merchants with it's complete suite of payment solutions |
2Checkout, also known as 2CO was founded in 2000 as a payment gateway service provider for online merchants. According to their website, they help merchants to scale into international markets quickly. The company offers enterprise ready features for high volume merchants. Overall, their offerings are very much similar to Paypal
Payment methods supported by 2Checkout-
Credit cards
Bank debit
Digital wallets
2Checkout offers a flat pricing of 3.5% + 35 cents per transaction. This makes them one of the more expensive payment gateways on this list. The entire pricing can be found here.
| Pros | Cons |
| --- | --- |
| Simple integration and quick start | Expensive compared to others |
| Support for recurring billing | No complete support for popular ecommerce platforms |
| Dashboard insights | Steep learning curve |
| Provides fraud detection | Developer APIs are outdated |
Klarna is a Swedish payment services provider for ecommerce merchants in Europe and USA. The company started with its customer friendly Buy Now Pay Later model, popularly known as BNPL which allows shoppers the flexibility to pay for a purchase immediately or later after checking the item. Klarna has over 400,000 merchants worldwide with a reach in 45 countries.
Klarna offers various payment options such as-
Credit and debit cards
Bank debit
Buy now pay later
Digital wallets
Klarna charges merchants a variable percentage fee between 3.99 to 5.99% plus 30 cents for each transaction. Based on the number of transactions, you can find the complete pricing information for Klarna here.
| Pros | Cons |
| --- | --- |
| Customer preferred payment options | Very high charges for RTO (return to origin) orders |
| Data shows decrease in cart abandonment rates for merchants using Klarna | Late fees incur additional charges |
| Offers multiple ways to pay for a purchase | Support in limited countries |
| Built-in rewards program to increase conversions | Suitable for retail merchants with it's complete suite of payment solutions |
| Options for built in shopping cart | Defaulting payments can affect credit score |
| Makes online shopping easy for shoppers | - |
Sezzle is an alternative payment gateway service provider offering interest free loans for online shoppers. The BNPL provider was founded in 2016 and caters to The USA and Canada. About 50,000 merchants use Sezzle as an alternative payment option for their customers. Overall, the company has a total transaction volume of over 2.5 billion USD.
Payment options offered by Sezzle-
Given its buy now pay later business model, Sezzle charges 6% plus 30 cents as transaction fees for each purchase. More payment information with Sezzle can be found on their website.
| Pros | Cons |
| --- | --- |
| Integrations with popular ecommerce platforms | Refunds incur additional fees |
| Options for custom integrations | Merchants need to manage order refunds completely |
| Built in rewards program for customer retention | Suitable for online merchants with it's complete suite of payment solutions |
| More incentives for users to purchase right now by just paying 25% of the product value immediately. | - |
| Ease of use and simple setup | - |
Afterpay is another payment gateway services providing company which offers buy now pay later offerings for shoppers. Headquartered in Australia, the company provides its services in The USA, Canada, UK, Australia and New Zealand. There are over 150,000 merchants using Afterpay worldwide.
Payment options supported by Afterpay-
Similar to Sezzle, Afterpay charges a variable fee between 4-6% plus 30 cents per transaction. In general, a majority of BNPL services will charge in the same bracket as their offerings are free for shoppers if they pay back on time.
| Pros | Cons |
| --- | --- |
| Inherent pros of buying now and paying later | No provisions for rescheduling payments |
| Improved store conversions | Refund process is time consuming |
| Multiple custom integrations | - |
| Ease of use and simple setup | - |
| Ease of use and simple setup | - |
Affirm is a BNPL payment service which is used by merchants primarily in the USA. In contrast to other BNPL options available out there, Affirm offers a variable payment schedule based on the retailer and customer history. In August of 2021, Affirm announced to offer its services on Amazon, allowing shoppers to buy products on Amazon with a variable payment schedule.
Payment options supported by Affirm-
Affirm charges a variable 5.99% plus 30 cents on each transaction.
| Pros | Cons |
| --- | --- |
| Quick to integrate with ecommerce platforms | Heavy fees on late payments. |
| Built in risk mitigation and fraud detection | Refunds to be managed by merchants |
| Variable payment schedule to improve conversions | Limited options for shoppers with new credit history |
Quickbooks payments is an extension of Quickbooks - the accounting and invoice software developed by Intuit. Intuit is the same company which has also developed TurboTax. In a way, with Quickbook payments, Intuit offers a complete solution for online retailers all the way from selling, managing payments and accounting under a single roof.
Payment options supported by Quickbook Payments-
Credit card
Debit cards
ACH payments
eChecks
Quickbook payments charge 2.4% plus 30 cents per transaction. With other options the application fee varies.
| Pros | Cons |
| --- | --- |
| Everything under one roof | Comparatively high processing fees |
| Built in accounts management integration with Quickbooks. | Customer support is difficult to reach in odd hours |
| Built in integrations for Shopify and Bigcommerce | Custom integrations are not straightforward |
| Streamlined payment and invoicing | Additional chargeback fees |
| Ease of use and simple setup | - |
Chase payments is a payment gateway service offered by Chase Bank. Chase payments focuses on reducing frauds and chargebacks associated with online payments. With native integrations with Bigcommerce, Shopify and others, Chase payments provide a default support for commerce businesses. Chase Payments also offers payments processing solutions in retail, restaurants and other professional services.
Payment types supported by Chase payments-
Credit card payments
Debit cards
Digital wallets
ACH and netbanking
eChecks
Chase payments charge 2.9% plus 25 cents per transaction for ecommerce businesses. Complete pricing details can be found on their website.
| Pros | Cons |
| --- | --- |
| All in one merchant account plus processor for online businesses | Learning curve to get started |
| Built in fraud detection | Pricing can get tricky with multiple payment types |
| Options for quick settlements | Additional fees for accepting international payments |
| Support for standard ecommerce platforms | No plug and use UI components |
Factors to consider while selecting a payment gateway for your business
Your decision making of choosing the best payment gateway for your business will be highly dependent on the fact that if you sell online only as a direct to consumer brand or you sell both online and offline.
Although your use cases may vary, we feel that the below factors cannot be ignored.
Pricing
For obvious reasons, price has to be one of the top factors to consider while selecting a payment gateway.
Pay special attention to fraudulent transactions and chargeback fees.
Most providers do not make it clear about their pricing on chargebacks. If your return to origin (RTO) is significantly higher, then you may end up paying a lot more in transaction fees to the payment gateway.
For example, if your average order value is $100 and your volume is about 2000 orders per month with a 60% RTO. This means 1200 orders are returned back to you. On an average, a payment gateway charges 2.5% + 30 cents per transaction. This comes to $5600 as payment gateway charges. With chargebacks of 2.5% per transaction, you'll end up paying an additional $3000.
Secure online payment processing
3D Secure 2.0 is a protocol introduced and implemented by payment processors. It's sole purpose is to authenticate card holders in a card not present or CNP transactions. Authenticating credit cards and various payment options involve understanding transaction context, customer history and other factors. These help in mitigating risks associated with online payments.
A payment gateway is a PCI Service Provider Level 1 if it implements the above and additional security mechanisms to be on top of latest security threats and vulnerabilities associated with online payments. Most providers usually list down the security protocols and risk management features implemented by them.
Double check if there are no additional charges for processing payments from a gateway which is PCI Service Provider Level 1.
Compatibility with your current tools.
Payment gateways like Stripe, Paypal have plug and use components for major ecommerce platforms and support integrations with external tools like Zapier, Typeform, custom payment pages and with marketing email tools like Mailchimp, Activecampaign, etc.
Selecting a provider which will do most of the heavy lifting for you is recommended rather than having a steep learning curve or building custom components.
High conversions
Alternative payment services providers like BNPL give an advantage of improving conversion rates significantly.
Although it might seem to select the BNPL option as a no-brainer, keep an eye on chargebacks and default payments. Since most of the shoppers pay only a quarter of product value at checkout, it will improve conversions but the BNPL industry is also facing the issue of high order returns and refunds.
With each transaction and its return, you may end up paying a lot in transaction fees to BNPL providers.
What is the most popular payment gateway?
Speaking worldwide, Paypal is the most popular and widely accepted payment gateway. It's simple and intuitive plug and use feature makes it very easy for merchants to accept payments.
What payment gateway does Amazon use?
By default, Amazon uses Amazon Pay. Affirm recently announced its support to Amazon, allowing customers to buy now and pay later on Amazon.
What is better, Stripe or PayPal?
Both Stripe and Paypal have similar offerings and a transparent free structure. PayPal is better suited for small and medium businesses that are just getting started while Stripe is a good fit for companies which need more customization.
Storeplum's in-house editorial team brings to you the best content when it comes to growing your online business on the Internet. We write about growth hacks, case studies, government schemes and other related information for e-commerce business.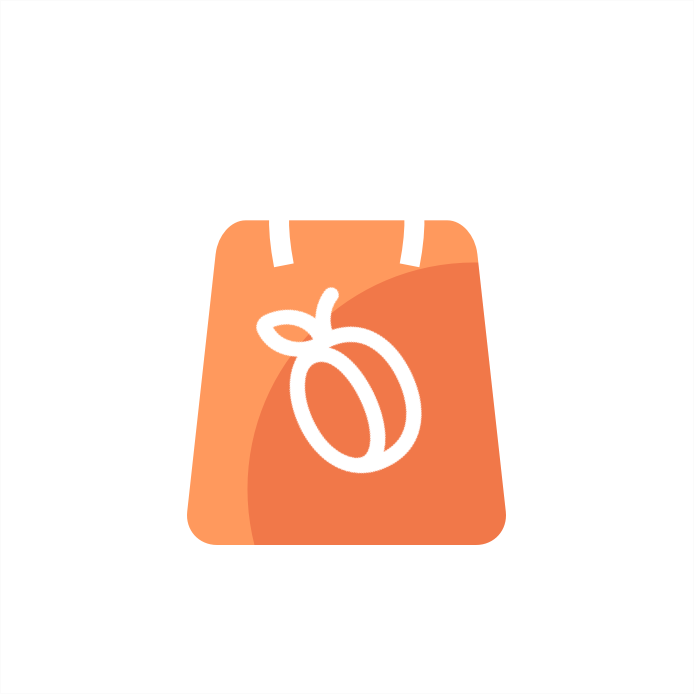 Every journey needs a first step.