7 Best Online Payment Gateway Providers in Australia
By Storeplum Editorial
Posted | 2 min read
If you are thinking about starting an ecommerce business in Australia or if you are looking to expand your business to Australians, then it makes sense to support your business with payment options which are widely used in the country.
Many merchants are stuck with limited offerings for payment gateways supported by their ecommerce platforms. Ideally this should not be a deciding factor when selecting a payment gateway provider for a business.
Multiple factors need to be taken into consideration while choosing a payment gateway for any online business like - security, support with different currencies, pricing, payment options and more.
Our team spent about three weeks in knowing the pros and cons of major providers of payment gateways in the country. In this article, we will list out the most popular payment gateways used with reasons of why they are the best! Lets go-
7 Best Payment Gateways in Australia
Founded in the early 2000s, 2Checkout is a payment gateway service provider for online businesses in Australia to help them to scale into the market quickly. Because of their popular enterprise level support for high volume transactions, it is a preferred gateway when it comes to international currencies and domestic transactions, especially in Australia.
Payment methods supported by 2Checkout-
Credit cards
Digital wallets
ACH Bank debit
2Checkout offers a flat pricing of 3.5% + 35 cents per transaction. Their offerings are expensive compared to other gateway providers in the Australia on this list. The entire pricing can be found here.
| Pros | Cons |
| --- | --- |
| Quick start and simple integration | No complete support for popular ecommerce platforms |
| Built in capabilities like fraud detection and prevention | Expensive compared to other providers |
| Dashboard analytics and insights | Steep learning curve with integrations |
| Options for subscription billing | - |
eWay is one of the older payment gateways in Australia. Founded in 1998, the company quickly partnered with major banks in the country to support credit card processing and related offerings. Today, eWay integrates with popular ecommerce platforms with expanded offerings in New Zealand, Singapore, Malaysia and HongKong.
According to the company website, over 28,000 online stores use eWay worldwide as it is a preferred payment gateway by Australians. Following are the payment options supported by eWay-
Credit cards
Debit cards
Digital wallets
Amex cards
International wallets
eWay payment gateway offers a flat pricing of 1.5 % plus additional 25 cents for each transaction. There is also a monthly fee of $9.99 after the first 50 transactions This pricing is applicable for both domestic and international payments. The complete pricing options for eWay payments can be found here.
| Pros | Cons |
| --- | --- |
| Volume pricing | Monthly fees makes it less attractive for startups or new businesses |
| Flat fee for both International and domestic transactions | High transaction fees for AMEX |
| Built in fraud protection | - |
| Level 1 PCI-DSS compliant | - |
| Support for recurring billing | - |
checkout.com is another preferred payment gateway which is used by many merchants who would like to have international currency support. The company is located in London and it is one of the biggest payment processing companies in Europe.
Payment options supported by Checkout.com-
Credit cards
Debit cards
Bank transfers (EPS)
Paypal
Digital wallets like Apple Pay, Google Pay, etc
Checkout.com offers a range of pricing between 0.10 - 0.40% plus $0.2 per transaction for all credit and debit cards.
| Pros | Cons |
| --- | --- |
| Affordable pricing | Suitable for high volume transactions |
| Developer friendly API | Dashboards are not as intuitive compared to others. |
| Support with user account management. | - |
Secure pay is an Australian payment gateway which is safe and provides built in fraud detection and prevention. This payment gateway is also easy to integrate with existing technical stack and provides support for over 50 E-Commerce platforms.
Below are the payment options which are supported by Securepay-
Credit cards
Debit cards
Digital wallets
Paypal 
International cards
Securepay does not have any monthly fees or even any account maintenance fees. The platform charges a flat 1.75 percent Plus $0.30 AUD as transaction fees.
| Pros | Cons |
| --- | --- |
| No monthly fees like eWay | Custom integrations need learning curve |
| Includes fraud protection at no additional cost | Dashboard analytics could be better |
| Rebates on dynamic currency conversions | - |
| Developer friendly API | - |
Worldpay offers smart payment processors and related solutions to small businesses. The company also offers strategic partnership and online payment systems to enterprise and high volume retail businesses globally.
Payment options supported by Worldpay-
Credit cards
Debit cards
Digital wallets
Bank transfers
Worldpay takes a monthly subscription fee of 19 euros per month for a standard online payment gateway with 350 transactions included. There are no additional fees for set up.
| Pros | Cons |
| --- | --- |
| Support for enterprise retailers | Complicated pricing. |
| Analytics and dashboard included | Monthly subscriptions and limited transactions does not work well with high volume merchants |
| PCI compliant | - |
| Fraud protection included | - |
Square payments build the point of sales terminals, its related software and the ability for users to pay directly from their phones at retail outlets, restaurants and online.There are over 2 million active businesses on Square as of 2020. Square is available in only five countries including Australia, UK, USA, Canada, and Japan.
The following payment methods are supported by Square-
Credit cards
Gift cards
Cash
Check
Payment links
Bank account deposits
Square charges 2.6% + 10 cents per transaction when used for payments for online stores. There are additional fees for manually added transactions into Square powered terminals as they possess a higher risk of fraud and chargebacks. More information on Square payments pricing can be found here.
| Pros | Cons |
| --- | --- |
| Ease of use and simple setup | Suitable for retail with it's complete suite of payment solutions |
| Timely settlements | Less flexible with customizations |
| Multiple options of payment methods | Steep learning curve |
| Supports invoice creation and inventory management | High pricing as volume increases |
Stripe is a top online payment platform in the USA with another office in Dublin, Ireland. The payment provider is used by over 3.1 million websites globally. Stripe is also known for its best in class security and developer friendly integrations for platforms like Shopify, Bigcommerce, Storeplum, etc. In the last decade, the company has gained significant traction among Australian businesses.
Stripe supports the following payment methods by default-
Credit card payments
Debit cards
Digital wallets
Bank redirects
Cash vouchers
Buy now pay later
They also offer a fraud protection tool at an additional fee per transaction. High volume merchant accounts (those processing over $5000 per month) benefit greatly from tools which help them manage chargebacks and credit card fraud liabilities.
The company charges a flat 1.75% + $0.30 AUD as transaction fee
Cons
| Pros | Cons |
| --- | --- |
| PCI Service Provider Level 1 compliant. Best in class security | Not available in all countries |
| Built in fraud prevention and resolution | Instant deposits at an additional costs |
| Developer friendly API | Does not support popular payment methods outside North America |
| Technical support | - |
| No monthly fee | - |
| Plug and use UI components for non-tech teams. | - |
How to choose an online payment provider?
Compatibility with your systems in use
It makes sense to use an online payment system with tons of built in support for other software ecosystems. That way, your development team would not have to keep on building custom third-party integrations and support systems for all the tools that you use to run your business.
Payment gateways like Razorpay, Paypal have plug and use components for major ecommerce platforms and support integrations with external tools like Zapier, Typeform, custom payment pages and with marketing email tools like Mailchimp, Activecampaign, etc.
High conversions
According to Statista, over 15.1% of Australian shoppers prefer the buy now pay later or BNPL payment option while checking out.
Research has shown that online stores providing this option have seen great improvement in conversions compared to other stores.
In general, BNPL providers have higher chargeback fees. This can cost you a lot of money if your RTO (return to origin) percentage is on the higher side.
Storeplum's in-house editorial team brings to you the best content when it comes to growing your online business on the Internet. We write about growth hacks, case studies, government schemes and other related information for e-commerce business.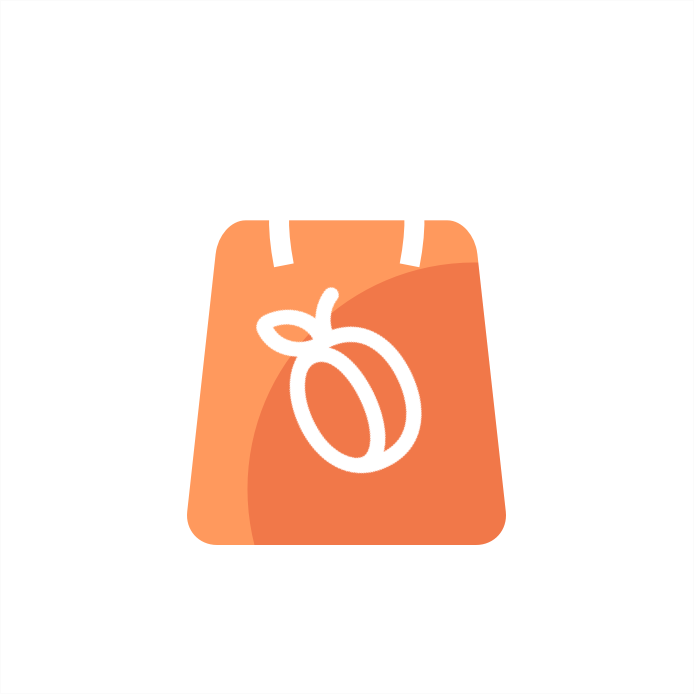 Every journey needs a first step.