Ultimate Guide to Authorize Net Payment Gateway Integration
By Storeplum Editorial
Posted | 5 min read
Introduction to Authorize Net payment gateway
Authorize.net is a payment gateway service provider based out of United States and primarily caters domestic and international payments in USA and some parts of Europe. The company was founded in Foster City, California and is one of the oldest payment gateway provider out there.
Apart from the standard offering, Authorize.net also offers transactions over secure sockets layer or ssl advanced fraud detection suite, risk management, secure payment subscriptions and related services for their merchants.
Today, about half a million merchants worldwide use Authorize.net to accept payments from shoppers all over the world.
According to their website, the company crossed over 1 billion transactions from simple checkout pages and virtual terminals combined. The overall brand awareness of Authorize.net is about 17% in the United States and about 3% merchant accounts rely on them as their primary payment processing system.
Some of the most popular websites using Authorize.net are Samsclub.com, Jotform.com, Unity3d.com, and more.
Pricing Plan of Authorize.net
Currently, the payment gateway provider supports two plans- Payment gateway only and the complete suite. Irrespective of the plan, Authorize.net charges a flat monthly fee of $25. Luckily, there are no additional fees for account setup or maintenance.
| Plan | Monthly price | Transaction fee |
| --- | --- | --- |
| Payment gateway only | $25 | 10 cents per transaction plus batch fee of 10 cents per day |
| Complete suite | $25 | 2.9% plus 30 cents per transaction |
Additional fees associated with plans-
International payment processing fees - 1.5% per transaction
Chargeback fees - $25 per chargeback
IVRS or verbal authorization - $1.2 per transaction.
Generally speaking, plans offered by Authorize.net include customer management tools, inventory management and support for automatic recurring billing with fraud protection. There's an additional card updating charge of 25 cents per update for recurring payments.
Besides this, the payment gateway do offer discounted rates for NGOs and other non profit organizations.
Additional fines are also incurred for late payments. In rare cases, your account may be suspended or terminated if it is flagged or abruptly closed by the merchant bank.
Compared with it's counterparts like Stripe, Braintree or Square. the pricing of Authorize.net are on the higher side of the spectrum as none of the other providers charge a monthly fee.
Setup & Application
In order to use Authorize.net or any other payment gateway for that matter, you will need a merchant account. You can choose a payment gateway partner or create a merchant account at any national banks like Chase, Wells Fargo, Bank of America etc.
Depending on the account risk and related documentation, the account approval process and setup can take anywhere between 24 to 48 hours. As we said earlier, there are no setup fees charged by the platform. Authorize.net supports migration from a different provider.
As a merchant, make sure that you select the right plan based on your needs as the account creation process is significantly different for All in one (Complete suite) vs the payment gateway only plan.
Payment types
Authorize.net supports most of the popular payment methods which online shoppers are used to on ecommerce websites. Let's take a quick look at them
Credit cards
Authorize.net is a 3DS or 3D secure 2 payment gateway. This means that it accepts credit cards with the latest authentication protocol used by payment processors and major credit card networks around the world. The industry standard 3DS is an additional security mechanism to detect and prevent fraud transactions and related chargebacks. All credit card transactions for virtual terminals or POS devices are also authenticated with the same protocol
Authorize.net supports all major credit and debit card networks including but not limited to MasterCard, Visa, American Express, Discover, Diner's Club, JCB, etc
Digital wallets
With the rise of mobile payments, QR payments, etc, many shoppers find it convenient to opt for digital wallets like Apple pay, Google pay, Paypal as their preferred method of payments for online transactions. Authorize.net
Bank debit
Authorize.net offers bank debits as a preferred payment option for high volume merchant accounts who do not want to bear expenses of transaction fees imposed by credit cards.
Most of the recurring billing and subscription services accept online payments using bank debits.
Settlements and refunds
Settlement is the process through which Authorize.net gateway instruct the merchant account to acquire the captured funds from the customer account.
As a standard practice offered by many payment gateway solutions, a captured transaction is settled by Authorize.net in 24 hours. After settlement completes, the acquiring bank deposits the captured funds into the authorize.net merchant account.
Based on the cut-off time set in the merchant account, transaction information and related data is automatically batched for settlements by Authorize.net. By default this happens at 4PM Pacific time. Merchants can configure this based on their preferences.
By default, any Authorize.net account can refund a settled transaction within 180 days of settlement. In order to issue a refund, the merchants have to add credit which is equal to the amount captured when the original payment was received.
Developer tools and integration
Given its popularity, it's not surprising to see that Authorize.net's accounts have a wide range of API integrations and technical support available for developers. These integrations allow ecommerce website owners to build an integration with their choice of programming language.
Currently. the payment gateway supports the following languages-
PHP
Java
Ruby
Python
Node
The official libraries are available on Github with examples of various use cases like authorization, initiating transactions, process credit cards, capturing payments, building wehooks, configuring automated recurring billing, etc.
Besides, Authorize.net also supports popular e-commerce platforms like Shopify, Magento and Woocommerce with plugin specifically made for the platforms. There are also third party plugins which are used by developers to integrate with custom websites.
Advantages of Authorize.net
Simple merchant dashboard
Authorize.net offers a simple yet intuitive dashboard account settings for merchants. The platform also provides with several integrations for CRMs, marketing emails, project management tools others. It's easy for merchants to just use the payment gateway provider with their existing tool ecosystem. Apart from this, the company also provides inventory management, accounting tools for tax and invoices needed for any ecommerce business.
Easy to integrate
Authorize.net offers multiple roles and permissions for merchants to create separte user accounts. There is also an opportunity to add different integrations for different user accounts. A merchant can use the same dashboard to sell Etsy. Shopify, Storeplum or Woocommerce.
Customer Support
Authorize.net offers help with their customer support center in regular business hours. As a merchant, you can also submit online support ticket to resolve grievances. Most of the merchants refer to the comprehensive FAQ list which is on the company website.
Is Authorize.net safe?
Authorize.net is a PCI compliant payment gateway. This is the highest standard of security in payment gateways which ensure that your transactions made using this payment gateway are safe with fraud detection and prevention enabled by default.
Is Authorize.net owned by Visa?
Yes. Authorize.net is now part of Visa as of 2010.
Storeplum's in-house editorial team brings to you the best content when it comes to growing your online business on the Internet. We write about growth hacks, case studies, government schemes and other related information for e-commerce business.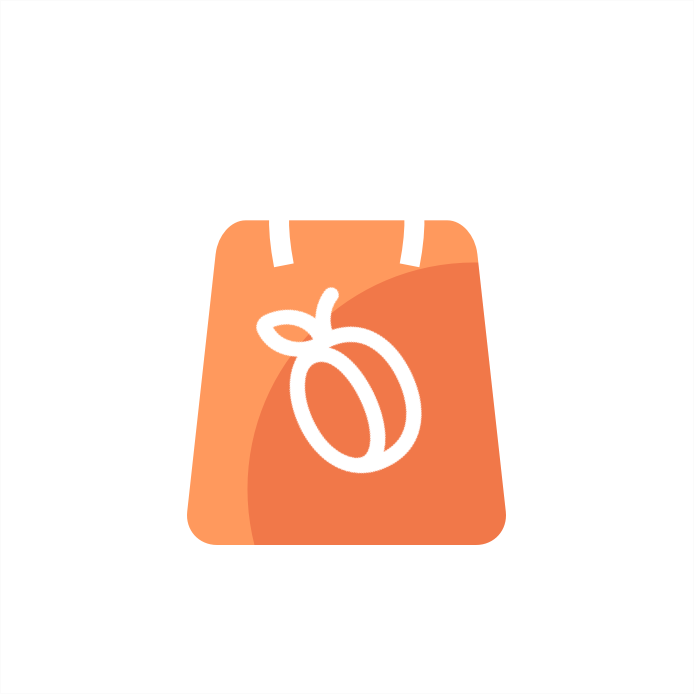 Every journey needs a first step.