5 Star Reviews: The Ecommerce Trust Builders
By Pritesh B
Posted | 14 min read
Introduction
Customer reviews and testimonials play a bigger role than just helping in online reputation or to help your business get a five-star review.
By providing a platform for customers to leave reviews and testimonials, ecommerce businesses can gather valuable insights and feedback that can be used to improve their products or services.
Moreover, customer reviews and testimonials can also help potential buyers make informed purchasing decisions.
They provide a real-life perspective on a product or service, allowing potential buyers to make an informed decision based on the experiences of others.
Customers are more likely to buy from a website that they trust.
So, if you want to build trust with your customers and improve your chances of making a sale, it's absolutely important to feature customer reviews and testimonials on your website.
This article will help you to understand the entire lifecycle of product reviews, how to get them, how to publish them, managing 5 star review databases and so on. Let's go-
Encouraging customer to add reviews
Customers like two things: a seamless express and a great customer service. So to get more reviews, you need to create a user-friendly review submission process.
One key aspect of a user-friendly review submission process is making it easy for customers to find where to leave a review.
This can be done by prominently displaying a "Leave a Review" button on your website, or including a direct link in follow-up emails.
Once customers have found the review submission page, make sure the form is easy to fill out and understand.
Keep the questions short and sweet, and make sure the form is mobile-responsive for customers who prefer to leave reviews on their smartphones.
Check out Artifact Uprising with their simple form to collect customer reviews.
Incentivizing customers to leave reviews (e.g., discounts, loyalty points)
One of the best ways to get a customer to leave a review is by asking customers and convince them by incentivizing the process by either social media channels or other sources.
For example, you can use hooks like "get a 10% off when you leave us a review".
However, be sure to follow guidelines and regulations for incentivizing reviews, and always prioritize authenticity and honesty in the feedback you receive.
Timing and methods for soliciting reviews (e.g., post-purchase emails, reminders)
Getting customers to leave a review can be a challenge but is important than ever as reviews is essential for your business growth.
With a smooth review management software you can get the thing you need (reviews) and customers may leave a review.
Customers want a seamless and not a time consuming process.
One effective method is to send a post-purchase email requesting feedback on their recent purchase.
This email should be sent shortly after the purchase, giving customers enough time to experience the product, but not too long that they forget about it.
In addition, adding a reminder to the email can increase the likelihood of customers leaving a review.
Vuori makes it simple to collect reviews right through the email! Customers don't even have to open a new page to add a review.
This simple trick alone helps them to capture over 80% of customer reviews with just one click.
Collecting and managing testimonials
For every business owner when it comes to getting google reviews or asking for google reviews, consider the source of the testimonial.
Testimonials from well-known individuals in your industry or from satisfied customers who have a large following on social media can carry significant weight.
Also, testimonials that highlight specific benefits or features of your product or service can be especially impactful.
Second, pay attention to the tone and language used in the testimonial.
Authentic and enthusiastic testimonials are more likely to resonate with potential customers than generic or overly promotional language.
Make sure that you also think about the context in which the testimonial is presented. 
Requesting permission to use customer testimonials
When asking for reviews for your business, let it be five star reviews on google or you simply ask for a review / ask them taking the time to leave a review, it's essential to be transparent about how the testimonial will be used and where it will be displayed.
You should also provide the customer with an easy way to opt-out if they change their mind or feel uncomfortable with the use of their testimonial.
To make the process easier, consider creating a template email or message that you can use to request permission from customers.
This message should be personalized and highlight the benefits of using their testimonial, such as helping others make informed decisions about your product or service.
Organizing and maintaining a database of testimonials for future use
Getting reviews will go a long way as reviews help your business with reputation management and will increase your chances to get new customers.
When you are looking for a certain batch of reviews, instead of searching for your business website or sending your google business link, you can simply keep a database for reviews. 
Another important consideration is how to categorize and tag each testimonial for easy reference.
This could include categories such as product or service type, industry, or customer demographic.
Having a well-organized database makes it easier to find the most relevant testimonials to showcase in specific marketing materials or on your website.
Displaying reviews and testimonials on product pages
Since rating and reviews are a powerful part of your business and getting five-star reviews or five-star rating isn't enough.
So you need to get a review platform that helps you with the process.
One option is a built-in review system that comes with your ecommerce platform, which allows customers to leave reviews directly on your website.
Another option is using a third-party review platform, such as Trustpilot or Yelp, which provides a more comprehensive and trustworthy review system.
When selecting a review platform, it is essential to consider factors such as ease of use, integration with your ecommerce platform, customization options, and pricing.
It is also important to ensure that the platform complies with relevant laws and regulations regarding user-generated content and data privacy.
Strategically positioning reviews and testimonials for maximum impact
Some customers know and some customers don't know where to find your reviews.
Let it be 5-star google reviews or website testimonials. For this you need to strategically position your reviews.
One strategy is to feature a few highly rated reviews prominently on the page.
This can help grab the customer's attention and pique their interest in the product.
It's crucial to ensure that reviews are easy to access and navigate. Consider implementing a filtering system that allows customers to sort reviews by ratings, helpfulness, and other relevant factors.
It's also beneficial to include a summary of the overall rating, such as a star rating or average score, at the top of the page.
This provides customers with an immediate sense of the product's quality and can encourage them to read more reviews.
With a few ecommerce plugins, Outerknown is able to showcase product reviews with number of stars, testimonials and photos.
###`Highlighting key benefits and experiences shared by customers
One effective way to showcase reviews from your customers and testimonials is by incorporating them into the design of your website.
This can include placing them prominently on product pages or creating a separate section on your website dedicated to customer feedback.
This can be done on every review generation / whenever someone will write a review.
When selecting reviews to feature, it's important to choose those that highlight the most impactful experiences or benefits.
This can include reviews that showcase the product's unique selling points, address common pain points, or provide real-life examples of how the product has made a positive impact on customers' lives.
Incorporating reviews into marketing materials
By integrating customer testimonials into various marketing channels, businesses can build trust and credibility with their audience, strengthen their brand, and ultimately drive conversions.
Integrating customer testimonials into other promotional content, such as blog posts or case studies, can help reinforce the message that your business provides quality products or services.
When integrating testimonials into email campaigns, it's important to make them stand out and catch the reader's attention.
Consider using quotes or highlighting key statements to draw attention to the testimonial.
In social media posts, testimonials can be used as part of a larger campaign or shared as standalone posts.
By leveraging user-generated content in this way, people will most likely leave positive reviews and authentic reviews may come by too.
This way you'll be using reviews in the future for a longer run as well. Just take a look at social proof marketing by Nood. Such posts are an instant lead magnet.
Utilizing customer stories as case studies or blog content
By highlighting real-world examples of how your business has helped customers overcome challenges or achieve their goals, you can give potential customers a tangible sense of what it's like to work with you.
This can help establish your business as a credible and trustworthy authority in your industry.
To create compelling customer stories, it's important to focus on the human element of the experience and makes them understand that your business will appreciate their feedback.
Rather than just presenting facts and figures, aim to capture the emotions and motivations behind the customer's journey.
This can help many customers that you care about connect with the story on a deeper level.
Leveraging positive reviews in ad campaigns and landing pages
When creating ad campaigns, consider using snippets of positive reviews in ad copy.
Highlighting a customer's positive experience with your product or service can be a powerful way to grab attention and entice clicks.
On landing pages, include a section with customer reviews and ratings.
This can help reinforce the value of your product or service and make potential customers feel more confident in their decision to make a purchase.
To maximize the impact of positive reviews, consider using them in combination with other persuasive elements, such as strong calls-to-action, high-quality images, and social proof (e.g., number of customers served, awards won, etc.).
This can create a powerful message that resonates with potential customers and helps drive conversions.
Addressing negative reviews and feedback
When a customer leaves a negative review, it's important to acknowledge their feedback and address their concerns.
By doing so, you're getting customers to take order decision and you also get loyal customers by bad reviews.
Responding to negative reviews shows that your business values customer feedback and is committed to providing quality products and services.
Reviews mean what the customer wants to portray, when other people look at reviews they'll get a better sense of understanding of your business.
Learning from constructive criticism and implementing improvements
Constructive criticism can be a valuable tool for improving your business, and online reviews are no exception.
Negative reviews can be hard to read, but they can also offer a wealth of information on how to make your products and services better.
When you receive negative feedback, take a step back and evaluate the situation. Is there a recurring issue that needs to be addressed?
Can you improve your customer service or communication to prevent similar issues from happening in the future?
As a business owner you should be always looking for ways to improve your business and reviews provide the best information for that. 
Acknowledge the customer's concerns and apologize for any negative experiences they may have had.
Offer a solution or ask what you can do to make things right. This shows that you value their feedback and are willing to take steps to make things better.
Demonstrating commitment to customer satisfaction and transparency
It easy to gain trust like many businesses do by only getting 5 star reviews in their testimonials and simply hiding the unhappy customers.
By displaying genuine reviews and testimonials on their website, businesses can show potential customers that they care about their experiences and are committed to providing high-quality products and services.
Monitoring and analyzing review performance
It's not enough to just collect reviews and testimonials; businesses also need to track key performance indicators (KPIs) related to this feedback to measure its impact on their bottom line.
One crucial KPI is the conversion rate of visitors who read reviews and testimonials compared to those who don't.
Businesses can also track the average rating of their products and services to see how they fare in customer satisfaction.
It's also important to track the volume of reviews and testimonials received, as this can indicate how engaged customers are with the brand.
Identifying trends and patterns in customer feedback
One way to identify trends and patterns in customer feedback is to use sentiment analysis tools.
These tools analyze text and classify the opinions expressed in it as positive, negative, or neutral.
Sentiment analysis can help you quickly identify the most common customer concerns and complaints.
Regularly sending google review request, reviewing customer feedback and identifying trends and patterns is crucial to improving customer satisfaction and loyalty.
It demonstrates your commitment to continuously improving your products and services to meet your customers' needs.
It can also help you stay ahead of the competition and position your business for long-term success.
Legal and ethical considerations
The Federal Trade Commission (FTC) has established guidelines for endorsements and testimonials that require businesses to disclose any material connections between the reviewer and the product or service being reviewed.
Failure to comply with these guidelines can result in legal action and damage to your reputation.
To ensure compliance, make sure your review solicitation process is clear about what types of reviews are acceptable and that any incentives for leaving a review are disclosed.
When displaying reviews on your website or other platforms, clearly identify which reviews are from verified customers and which are not.
Also make sure that any paid endorsements or sponsorships are properly disclosed according to FTC guidelines.
This includes any compensation, free products, or other incentives provided to reviewers.
This usually includes affiliate marketers with larger fan following who review the product on their social media.
Maintaining authenticity and transparency in customer reviews and testimonials
We all know that every business had happy customers and not so happy customers who'll leave true reviews.
Incentivizing customers can create a biased or skewed representation of the product or service.
No matter how tempting it might be, you should not edit or remove negative reviews or testimonials, as this can give the impression of dishonesty or a lack of transparency.
Lastly, you should respond to both positive and negative reviews in a timely and professional manner.
This demonstrates a commitment to customer satisfaction and transparency, and it shows that the business values feedback and is willing to address any concerns.
Respecting customer privacy and handling sensitive information responsibly
always obtain explicit consent from customers before using their name, likeness, or any identifying information in promotional materials.
Additionally, be sure to clearly communicate your privacy policy and data protection measures to customers before they submit any reviews or testimonials.
Finally, be transparent about how you will use the information collected in customer reviews and testimonials.
Customers should feel confident that their feedback is being used to improve the product or service, rather than for any other undisclosed purposes.
By respecting customer privacy and handling sensitive information responsibly, businesses can build trust and loyalty with their customer base.
Conclusion
Effective integration of customer reviews requires a strategic approach, from creating a user-friendly review submission process to selecting the right review system or platform.
Additionally, it's important to strategically position reviews and testimonials on product pages and leverage them in email campaigns, social media posts, and other promotional content.
By implementing the best practices we have discussed, including creating a user-friendly review submission process, soliciting reviews at the right time and through the right channels, and effectively displaying reviews on product pages and throughout promotional materials, you can increase the visibility and impact of your customer feedback.
How can I encourage customers to leave reviews?
One way to encourage customers to leave reviews is to offer incentives, such as discounts or free products. Another way is to make sure your products and services are of high quality, ensuring that customers are more likely to leave positive reviews on their own accord.
What should I do if I receive a negative review?
Responding to negative reviews is just as important as responding to positive ones. Address the customer's concerns and offer to make things right. This shows potential customers that you take their feedback seriously and are willing to go the extra mile to gain their trust.
How can I manage my online reviews?
You can use online tools such as review management software to keep track of all your reviews and respond to them in a timely manner. Be sure to monitor your online reputation closely, and address any negative reviews as soon as possible.
Can I use 5 star reviews and testimonials in my marketing?
Absolutely. Use them in your marketing materials, website, social media, and other promotional channels to showcase your business's strengths and build trust with potential customers.
Ecommerce advocate and Co-founder at Storeplum. I like to write about current trends in ecommerce, best practices and innovative ways on improving online store conversions.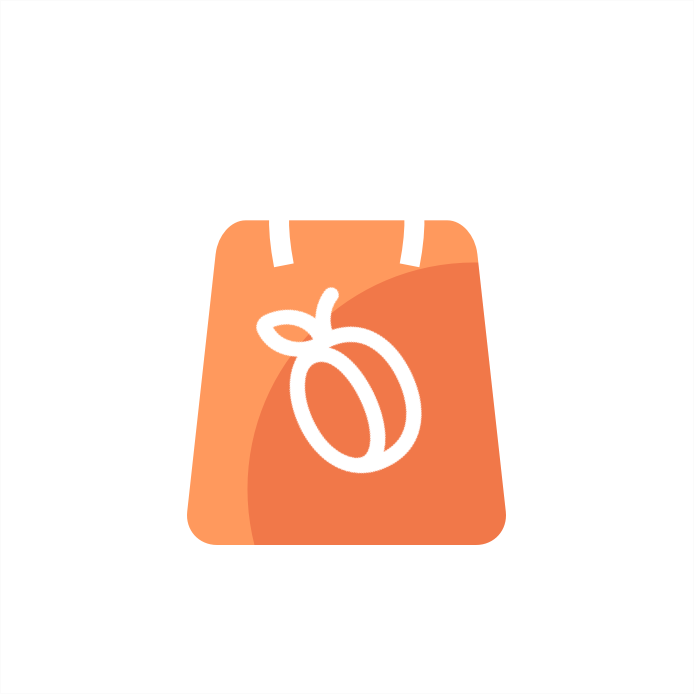 Every journey needs a first step.