8 Best Website Builders For E-commerce In 2023
By Pritesh B
Posted | 15 min read
Today's world thrives on convenience driven by technology. One of those conveniences that consumers seek is the freedom of being able to purchase what they want, from whom they want and when they want it.
This makes it essential for businesses who want to stay relevant to have a strong online presence. And we're not just talking about social media here. We mean setting up an ecommerce store.
Global ecommerce sales are expected to touch the $5.9 trillion mark by the end of this year, making ecommerce a huge and highly competitive market.
It's no wonder that a lot of young entrepreneurs are eager to jump on the bandwagon, even if they don't have prior experience or even a physical store.
However, not everyone has the technical know-how to set up a fully functional ecommerce website, nor can they afford the services of professional developers.
Thankfully, they don't need to either.
The answer lies in using one of the many ecommerce website builders currently available in the market.
But even there, how does a novice choose the best website builder for ecommerce? We've made the process easier for you by shortlisting 8 top notch ecommerce website builders.
Factors to consider when choosing an ecommerce website builder
Before we get into our picks for the best ecommerce website builders in the market, let's take a quick look at what you ought to look for while choosing an ecommerce website builder.
Choose whether you want a SaaS portal, a headless portal or an open-source platform. Each of these have their pros and cons, based on how they are hosted and how they operate. You can read more about these platforms here.

Choose a platform that gives you the features you need at a price that is affordable to you. All platforms charge a subscription fee, and transaction fees as well. Consider set-up costs and ongoing costs while making a decision. Ideally, choose a platform that allows you to try their features for free before asking you to sign on the dotted line. That way, you know what you're going to pay for.

Choose a platform that has a reputation for being stable even when traffic is heavier than usual. The last thing you want is your hosting servers crashing during the festive seasons.

Choose a tool that has integrations for aspects like marketing, payment gateways, shipping, accounting and more.

Choose an ecommerce website builder that is SSL and PCI compliant, or has similar security protocols in place to keep yours and your customer's data secure.

The ecommerce industry is all about user experiences. Choose a website builder that offers you templates and customization to elevate your UX game. After all, an amateur looking webstore is hardly likely to garner business.

The ecommerce website builder you choose should be easy to set up and to use. It should also be easy to scale up when your business takes off.
Best ecommerce website builders in 2023
Now that you know some of the most important features you'd want to look for in an ecommerce website builder, let's jump into our top 8 website builders.
1. Storeplum
If what you need is an easy to use ecommerce website builder with all the features you'll ever need, look no further. Storeplum has you covered. Here are some of the features that make a top website builder for ecommerce builders.
Our website builder is so easy to use that you could literally set up your new ecommerce store in minutes.

Need help naming your new ecommerce website? We'll help you with suggestions.

Based on your location, we'll make sure your ecommerce website is registered to the CDN closest to you. That way, you can rest assured your website speed and performance is never compromised.

Offer unmatched UX using our professional, easy to use customizable templates and SEO themes.

Your ecommerce website will be technologically on par with market leaders, considering Storeplum will build it using the latest ecommerce tech stack.

Storeplum's analytics capabilities will give you deep insights into customer behavior, enabling you to use this data to hyper-personalize in-store interactions with your customers.

Leverage our playbooks to nudge your customers to close on a sale. For example, we'll keep a track of what your customers were browsing even if they didn't complete a purchase.

The next time they visit your ecommerce site, you could show those items as purchase suggestions, or even offer them a timely discount on those products, encouraging them to complete the purchase.

Of course, you'll need a payment gateway. Our payment gateway is integrated with PayPal, Stripe, Razorpay and more, in addition to allowing debit and credit card purchases. This offers your customers the flexibility they need in terms of payment options.

Our other integrations include Zapier, Mailchimp, Shiprocket, Pabbly and more, covering email marketing, messaging, accounting, shipping and other essential services that you will need.

Worried about reach? We'll ensure that in addition to themes that are search engine optimized, your product pages and product descriptions are as well. That way, you can be sure your ecommerce website will rank high on online searches.

With Storeplum, you never have to worry about downtime. We have a track record of 99.98% uptime, and as a back up, have an experienced support team ready to assist you.
Pricing
We understand that the features and functionality you need will vary, depending on where you are on your ecommerce journey. That is why we have three pricing options for you to choose from.
Standard Plan - $29/month
Kickstart your business and create a stunning website to showcase your products. With the Standard Plan, you'll have all the essential features to get your online store up and running smoothly.
Supercharge your sales and significantly boost conversion rates. The Growth Plan is designed to enhance repeat purchases and drive customer loyalty, giving your business the competitive edge it deserves.
Growth Plus Plan - $249/month
Take your online store to the next level with state-of-the-art features and everything you need to sell at scale. The Growth Plus Plan empowers you to handle high volumes of sales while providing advanced tools and functionalities to streamline your operations.
2. Shopify
Shopify is a popular platform for starting an online business. It is widely regarded as a user-friendly solution that helps individuals overcome the challenges associated with the technical aspects of setting up an online store.
One of its notable features is the drag-and-drop functionality, which enables users to create their online stores without requiring coding knowledge.
This feature allows for the inclusion of advanced features and visually appealing designs, even for individuals with limited technical expertise.
Here are some of Shopify's key features.
Quick setup of a storefront with plug-and-play solutions

No coding skills required with drag-and-drop builder

Customizable themes designed by experts for a unique store design

Additional features include web hosting, Shopify Payments, inventory management, shipping, and fulfillment

Integrations with social media platforms and email marketing tools

No limits on the number of products you can sell

Pricing starts at $29/month (billed annually)

Third-party app required for appointment bookings

Additional fees for using a different payment processor

Dedicated customer support available 24/7

Free trial with no credit card required
3. Shift4Shop
Shift4Shop is a leading ecommerce website builder that offers a comprehensive suite of features tailored specifically for B2B businesses.
Owned by Shift4, a trusted payment processing company, Shift4Shop empowers businesses to establish a robust online presence, optimize their sales strategies, and enhance customer experiences. With its advanced functionalities and customizable options,
Shift4Shop is the ideal solution for companies looking to thrive in the competitive digital marketplace.
Here are some of the key features on Shift4Shop.
Shift4Shop stands out as one of the top e-commerce platforms for B2B businesses, providing a range of sales features designed to meet their unique needs. These features include custom pricing options for specific customers, wholesale pricing based on order quantities, and personalized price lists for recurring clients. The platform also supports various B2B payment methods, including paper checks and money orders.

Shift4Shop offers an innovative pricing model. Businesses that process at least $500 per month in payments using the Shift4 software can enjoy the platform's services for free. Alternatively, if PayPal is the preferred payment method, a reasonable monthly fee of $29 applies. This cost-effective approach enables businesses to maximize their e-commerce capabilities while keeping expenses under control.

Shift4Shop facilitates pre-orders, allowing businesses to generate capital and optimize inventory management before a product launch. This feature is not limited to physical goods and can be utilized for event tickets and crowdfunding campaigns as well, providing businesses with versatility and additional revenue opportunities.

Shift4Shop is ideal for brands that have experienced website developers onboard and businesses seeking complete control over their online stores. Whether starting from a template and customizing extensively or coding and developing from scratch, Shift4Shop offers great customization options, ensuring businesses can create a truly unique and personalized online shopping experience.
4. WooCommerce
WooCommerce is a highly acclaimed ecommerce plug-in designed for WordPress users, offering a seamless integration of online shopping functionalities into their existing websites.
With WooCommerce, businesses can elevate their WordPress-powered websites by incorporating a shopping cart, customizing checkout pages, implementing abandoned cart email campaigns, providing coupons and customer rewards, and much more.
While WooCommerce itself is free, utilizing it requires a WordPress plan that supports plug-ins, starting with the Business plan priced at $25 per month.
Here is what you can expect with WooCommerce.
WooCommerce's shopping cart supports a wide variety of payment methods, including credit and debit cards, digital wallets, cash on delivery, bank transfers, and checks. This flexibility allows businesses to cater to diverse customer preferences and streamline the checkout process.

WooCommerce offers a range of plug-ins that enable businesses to list their products on popular platforms such as Pinterest, Amazon, eBay, and Etsy. Additionally, businesses can utilize plug-ins to run targeted advertisements on social media platforms like Facebook, Google, and TikTok, expanding their reach and driving sales.

WooCommerce Shipping users can take advantage of discounted shipping rates and conveniently print U.S. Postal Service and DHL shipping labels. These cost-saving measures contribute to improved operational efficiency and customer satisfaction.

As a WordPress plug-in, WooCommerce seamlessly integrates with the broader WordPress ecosystem, allowing businesses to leverage thousands of available plug-ins and themes. This integration grants businesses unparalleled flexibility in managing inventory, tax management, secure payments, and shipping integrations. The large community of WooCommerce developers provides easy access to expertise and facilitates advanced customization when needed.
5. Weebly
Weebly is an online storefront builder powered by Square, offering a user-friendly solution for small to medium-sized businesses seeking a hassle-free approach to building and maintaining an online store. With its straightforward interface and minimal maintenance requirements,
Weebly is an ideal choice for beginners and those who prefer simplicity over intricate technical elements. While the basic features are available for free, unlocking advanced capabilities and removing ads requires upgrading to a paid plan starting at $6 per month.
Weebly provides an intuitive drag-and-drop builder and a media library, enabling users to effortlessly create and manage their websites without extensive technical knowledge or experience.

Weebly's platform allows businesses to easily control inventory levels, edit bulk batches of products, and import/export information, ensuring smooth inventory management processes.

Weebly ensures that websites built on its platform are mobile-friendly, optimizing the user experience for customers accessing the online store from various devices.

Paid plans offer a convenient coupon builder feature, empowering businesses to create and manage promotions within their store, enhancing customer engagement and driving sales.

The free plan offers essential features such as real-time shipping and coupon capabilities, making it an attractive choice for small stores and sellers starting their e-commerce journey.

For $10 per month, the Personal plan provides additional benefits like the ability to connect a custom domain, remove Square ads, and offers an ad-free experience, catering to businesses that require a more professional appearance.

Priced at $12 per month, the Professional plan eliminates transaction fees and provides a free domain name for the first year. It also offers unlimited storage space, making it suitable for businesses looking to scale up their operations.

Starting at $26 per month, the Performance plan offers comprehensive features but may not provide the same value as other providers in the higher price range. Businesses seeking top-tier performance may find better options elsewhere.
6. BigCommerce
BigCommerce is a robust online storefront builder designed for businesses seeking omnichannel commerce capabilities, enabling them to sell products across various platforms while managing inventory, payments, and other essential functions from a centralized system.
With integrations with popular online sales channels like eBay, Amazon, Google Shopping, Facebook, and more, BigCommerce caters to businesses primarily selling on social media platforms and online marketplaces.
All plans include unlimited file storage and user accounts, although there are annual sales volume caps for each pricing tier.
Here are the key features of BigCommerce.
BigCommerce stands out for its extensive integrations with a wide range of platforms, including eBay, Amazon, Google Shopping, Facebook, TikTok, Walmart, and Instagram. This allows businesses to reach customers through multiple channels, enhancing their online presence.

With BigCommerce, there are no limitations on the number of user accounts accessing the dashboard or the amount of content that can be published on the website. This flexibility accommodates businesses with varying team sizes and content requirements.

Plus, Pro, and Enterprise users of BigCommerce can take advantage of discounted credit card processing fees when using Braintree as their payment processor. The fees decrease as businesses move up the pricing tiers, allowing for potential savings on transaction costs.

A notable drawback of BigCommerce is its annual sales volume limits. If a business exceeds the limit associated with its plan, they are required to upgrade to a more expensive plan to accommodate higher sales volumes.

BigCommerce offers a limited selection of free design themes, with some paid options being relatively expensive, reaching up to $399. In comparison, other website builders like Wix and Squarespace provide a wider range of themes at more affordable rates.

BigCommerce offers four pricing tiers-

Standard: $29 per month, plus a 2.59% fee on credit card transactions and $0.49 per transaction.
Plus: $79 per month, plus a 2.35% fee on credit card transactions and $0.49 per transaction.
Pro: $299 per month, plus a 2.05% fee on credit card transactions and $0.49 per transaction.
Enterprise: Custom pricing is available by contacting the sales team.
7. Wix
Wix is a versatile drag-and-drop site builder that empowers non-designers to create professional websites and online stores with ease.
With its intuitive interface and comprehensive features, Wix is a popular choice for beginners and intermediate users looking for an affordable and all-inclusive platform. Let's explore its key features:
Here are some of the core features on Wix.
Free domain name and nearly 1,000 pre-made templates for various online store types.

No additional transaction fees, allowing you to keep all your earnings (except for standard payment processing fees).

Over 50 secure payment providers meeting PCI DSS compliance standards.

Standard TLS 1.3 encryption to keep customer data safe and maintain trust.

User-friendly interface for easy site management, product updates, and order management.

No limitations on the number of products or revenue you can generate.

Basic plan offers 20 GB of storage, abandoned cart recovery, and social media selling.

Access to 975+ professionally designed, SEO-optimized, and responsive templates.

Built-in SEO tools for better search engine visibility and social media marketing features.

Reliable server infrastructure with managed maintenance and multiple data center backu- ps.

Seamless upgrade to higher tiers with no downtime and access to advanced features.

Advanced features include priority customer support, membership/subscriptions, automated sales tax, shipping discounts, and a customer loyalty program.
8. Squarespace
Squarespace is a versatile website builder that also provides ecommerce functionality, making it a popular choice for individuals and businesses looking to establish an online presence and sell products or services.
While its core strength lies in website design, Squarespace offers features specifically tailored to create and manage online stores.
It may require a slight learning curve to navigate the backend of the platform when setting up an ecommerce store, as Squarespace originally focused on traditional website building rather than being specifically designed as an online selling platform.
However, once you familiarize yourself with the tools and templates, you can easily customize your store's appearance to align with your brand.
Upgrading to a paid plan enables you to unlock the full potential of Squarespace's ecommerce capabilities and start accepting payments from customers.
Features of Squarespace include:
Drag-and-drop builder with customizable templates and starter layouts for designing your store.

Responsive web designs and automatic image scaling for optimal display across devices.

Custom WYSIWYG (What You See Is What You Get) editing for content types and complex layouts.

Ability to sell an unlimited number of products once you upgrade to a paid plan.

Automatic post-purchase email sequences to engage customers after they make a purchase.

Finance, marketing, shipping, and sales extensions to enhance your store's functionality.

Option to integrate the Shopify Buy Button for expanded payment options, sales tracking, shipping integrations, and more.
Enhance your online business experience with Storeplum
We could continue to list out more Storeplum features to drive home what makes us the ideal ecommerce website builder for you to partner with. However, we believe that action speaks louder than words.
This is why we'd like you to get hands-on with Storeplum before choosing a plan that works for your current ecommerce business needs. Sign up for a free trial today to discover for yourself how easy, intuitive and feature-packed our ecommerce website builder is.
Ecommerce advocate and Co-founder at Storeplum. I like to write about current trends in ecommerce, best practices and innovative ways on improving online store conversions.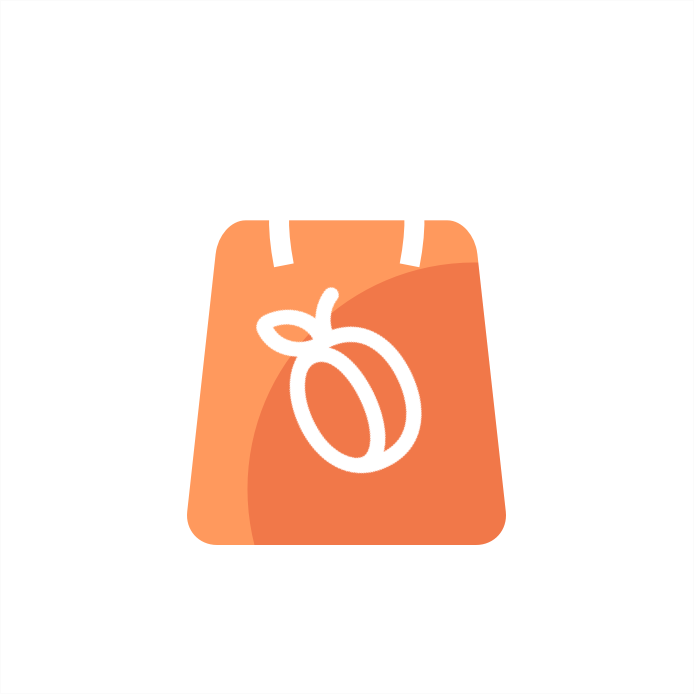 Every journey needs a first step.