A Definitive Guide To Setting Up An Ecommerce Store
By Storeplum Editorial
Posted | 7 min read
Ecommerce retail purchases are set to increase from 14.1% to 22%, with the number of ecommerce stores expected to hit the 24 million mark by the end of 2023.
With numbers that impressive, having an ecommerce store to support your brick-and-mortar store is becoming more of a necessity than an innovation.
If you're considering jumping onto the bandwagon, but don't really know what it takes to set up an ecommerce store, don't worry.
We've got a definitive guide to setting up an ecommerce store, just to help you get started.
How to set up an ecommerce store
Making a foray into ecommerce can be daunting, especially since all of us are not technologically inclined.
However, our experts at Storeplum have broken down the process of setting up an ecommerce store, just so all of us will find it easy to understand and implement.
Without further ado, let's dive right into it.-
1. Define your business
While those of you who already have a physical store may not need to bother about this, it is important for new entrepreneurs who may be foraying into ecommerce directly to define what kind of a business model they're going to operate.
What we mean by this is to define whether you are a business that is going to sell to other businesses or to customers.
Alternatively, you could simply be setting up a marketplace for customers to exchange or trade goods.
2. Select an ecommerce platform
The next step is for you to select an ecommerce platform. Your choices here are:
Open source platforms, which are free to use and have no limits to customization. The only problem with open source platforms though, is that they require a high level of coding to be able to use. Their open source nature also makes them susceptible to security attacks.

SaaS, or software as a service platforms are available on a subscription basis. These platforms are easy to use, very secure and easy to scale. In fact, a lot of SaaS platforms are built specifically to cater to the ecommerce industry. So they're perfect, right? Well, not always. The subscriptions can get expensive, and you also often need to share branding space with the platform provider.

Your third platform option while setting up your ecommerce business is to choose a headless commerce platform. These platforms have the content management system, digital experience system and other front-end technologies powered by an ecommerce engine at the backend. These platforms enable you to hit the market faster, at a lower cost comparatively, and allow you make fast customer-facing changes on the fly.
So, how you do you choose which platform is best for your business. Here's what you need to keep in mind.
Choose a platform that has a reputation for being reliable even when customer traffic is high. Keep in mind that during festive days, traffic can increase substantially.

Choose a platform that is easy to scale up on. Remember, you want your business to grow, and the platform should enable that for you.

Choose a platform that can keep your data and your customer's data safe. Ideally, the platform should have protocols like SSL and PCI to protect your data.

Finally, choose a platform that is capable of taking your webstore to your customers' mobile devices. Mobile commerce in the US alone accounted for a whopping 431 billion in revenue in 2022.
3. Buy your domain and hosting
The next thing you need to do while setting up your ecommerce store is to buy your ecommerce website domain. Of course, this will mean naming your ecommerce business. Here are some tips to keep in mind while choosing a domain name.
Pick a name that is easy to pronounce and spell. Not everyone likes tongue-twisters.

Choose a name that is unique, so that people do not forget it easily. You also don't want people to mistake your business name with another similar sounding one.

The ideal domain name length is between 6 and 14 characters.
Now is also the time for you to choose whether you will be hosting your ecommerce website in-house or on a cloud. Most SaaS and headless commerce platforms use cloud hosting.
4. Get a developer on board
While we understand that you may be working on a tight budget, a developer is a must-have while building your ecommerce website.
This is primarily because they have a better understanding of the technology behind setting up an ecommerce store.
While choosing a developer, be sure to find one who clearly understands your vision for the e-store and can bring it to fruition.
It is equally important to discuss timelines with the developer, just so you know when you can launch your ecommerce store.
5. Don't shy away from themes
Themes and templates are an easy way to get a great looking website without needing an in-house designer or having to resort to complicated coding. Here are some factors to consider while choosing the right theme for your ecommerce store.
Choose a theme that offers customers an easy navigation experience on your website.

Be sure to choose a theme that reflects your brand on the homepage.

The homepage should also have space for images, galleries, videos and more. A space to share your brand's story is essential as well.

Themes should also be customizable. For example, you ought to be able to use your brand's custom colors on the theme. In addition, you ought to be able to decide where you want to display your products, and should be able to embed social media pages as well.
6. Set up your store
Next up, in the list of things you will need to do to set up your ecommerce store is setting up your store by adding products. Here are some things you will need to keep in mind.
Add short but informative product descriptions that let people know product features, who the product is for, the ideal use for the product and more.

Use high quality images for all the products. Be sure to use images of the same size for all products. It's also to have multiple images for each product that show it from different angles.

Make it easier for your customers to find what they're looking for by organizing your products into different categories.
7. Set up payment options
Payment gateways are essential for your customers to complete their purchases on your ecommerce store. There are three options for you to choose from when it comes to payment gateways.
Your customers could be redirected to a separate page, such as PayPal, to complete the payment process.

Another option is to use a gateway like Stripe, where your customers checkout on your site but complete the payment off-site.

Finally, you could opt for an on-site payment gateway that allows customers to finish paying on your site. This is ideal for businesses who experience large volumes of business on a daily basis.
While choosing a payment gateway, be sure to look at reviews and choose a trustworthy as well as efficient option. The gateway should also be easy to integrate with your site.
All payment gateways have fees for every transaction, so pay attention to the fine print and be sure you're aware of these fees. And finally, just for added security, always choose a payment gateway that is PCI compliant.
8. Sort out shipping
Shipping is another integral part of setting up an ecommerce store. To begin with, decide if your customers get free shipping, or if you will be charging them a shipping fee.
A common practice is to offer free shipping for all orders beyond a certain value.
You will also need to tie up with one or more logistics partners to ship out your products to your customers.
Depending on the nature of your business, dropshipping is an avenue that you could consider as well, especially since it takes the pressure of packaging off of your hands.
9. Launch your store
Your ecommerce store is now ready to launch. However, be sure to do a trial run before you open your store to the public.
Here are some of the tests you ought to run to make sure your ecommerce store is ship shape.
Make sure your payment gateways are operating properly.

Make sure products are easily visible on your home page, and that all the store's functions are working fine.

Make sure your store works fine on multiple browsers and on mobile devices.

Ensure your store settings, including taxation, time zones and languages are set up properly.
Use Storeplum to create your ecommerce store in a jiffy
We at Storeplum not only have an easy to use and intuitive store builder that will help you get your fully customizable ecommerce store up and running in a jiffy, we do a whole lot more.
We give you invaluable insights into customer behavior, offer you multiple reports and analytics, help you manage every aspect of running your store seamlessly, help you personalize your in-store customer experiences and more.
Start a free trial with Storeplum today, and watch as we help take your ecommerce business to the next level.
Summary
Having a digital store is now a necessity for businesses, irrespective of the business vertical, with the number of ecommerce stores poised to hit the 24 million mark by the end of 2023.
In this detailed read, we take a look at the process of setting up an ecommerce store, right from defining and naming your business to building an online store, integrating payment gateways and more.
Storeplum's in-house editorial team brings to you the best content when it comes to growing your online business on the Internet. We write about growth hacks, case studies, government schemes and other related information for e-commerce business.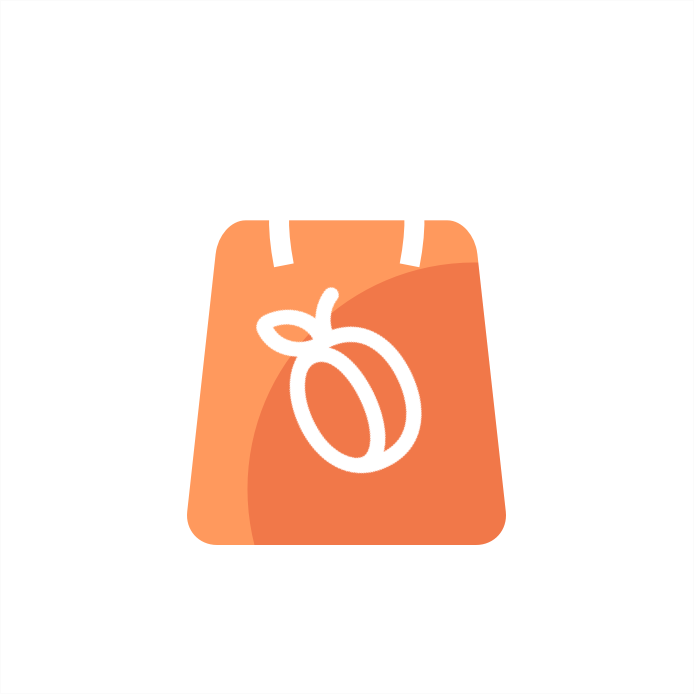 Every journey needs a first step.